Jesus is coming…to every single screen in your multiplex. Not so much a Second Coming as a First Showing, the Son of God film follow up to last year's television hit The Bible will appear on every single screen in many US multiplexes on Thursday 27 February, before going on general release the next day. "Multiplexes in at least 10 cities nationwide are playing Son of God on ALL their screens on the evening of February 27. "It's very interesting to see this level of excitement around the movie," stated James Meredith, VP, Head of Marketing & Communications for Cinemark. "We've already scheduled a few large-scale theatre buyouts for Son of God in theatres across the country. The interest level for meetings, events, screenings and buyouts seems to be on par with that of major blockbuster, tentpole or franchise movies." We would think that SoG qualifies as all three. Let's see if it gets the masses to the multiplex, or if believers too will wait for it to come out on TV as a mini-series. Link.
Business
Europe: Troubling news reaches us from the Berlin Film Festival about cinema attendance across the continent. "On the occasion of the 64th Berlin International Film Festival the European Audiovisual Observatory releases its first estimates for European cinema attendance in 2013. The Observatory estimates that total admissions in the European Union1 dropped by 4.1% to 908 million tickets sold, around 39 million less than in 2012 (947 million). This would mark the second lowest admissions level in the EU since the turn of the century." Link (pdf).
UK:  Troubling news from the UK. "A trip to the flicks has apparently lost its allure. According to a survey conducted by vouchercloud.com, a money-saving brand, 60 per cent of Britons 'rarely' or 'never' go to the cinema. Over half the respondents said that they go less than they did five years ago, with many opting to stream movies via Netflix and LoveFilm instead.
Others used Sky Movies or Sky box office to satisfy their film needs and more than 30 per cent said they just waited for films to come out on DVD and watch in the comfort of their own home." But is it sour grapes from Vouchercloud.co.uk as none of the big UK cinemas (only Phoenix Cinemas) offers any deals through their website? Pinch of salt with your popcorn. Link.
People
UK: Warner Bros' former VP for theatrical services and more John Mahtani is the new CFO for Cinelabs. "Mahtani joins Cinelabs to take control of Financial and Commercial Affairs and will be responsible for managing the development of its International strategy. 'It is obvious to me that the need to support filmmakers' has never been greater' says Mahtani. 'Cinelabs are a niche operator with an international presence and aim to provide an invaluable service for filmmakers and content owners." Even as film shrinks as a distribution media for cinema, many film makers still swear by it as an acquisition medium, leaving space for boutique cinema operations like Cinelab. Link.
India: An interview with Reliance MediaWorks' CEO Venkatesh Roddam talking abou the expansion plans for BIG Cinemas in India. "One of the issues that the cinema retail business is facing on an industry level is that there are pockets in the country, which have saturated with a plethora of screens opening up within the vicinity, while there are also pockets that are under-screened. Our business strategy is to attack those portions first." Link.
Community Fundraising
UK: Yet another village comes together to save its local cinema. "Bracknell's only independent cinema has entered the modern age thanks to a fundraising campaign for new digital equipment. Fundraisers raised nearly £55,000 to ensure the cinema could replace its old 35mm projector with digital equipment. The cinema has now shown its first films in digital. The appeal launched early last year brought in £54,360 from cinema goers, Bracknell Forest Council and arts foundations." Link.
Digital Cinema
Croatia: The oldest continuously operated cinema in south-east Europe has gone digital. "LMT Laboratory of Multimedia Technologies, a digital cinema and AV system integrator from Zagreb, Croatia, helped the legendary Kino Karaman in Split, Croatia, extend its life in another dimension – the digital one. Kino Karaman is the oldest continuously operating cinema in south-eastern Europe, still in the same hall where it originally opened for business in 1907." Link.
Cinema Opening/Closings
UK: "A new theatre and cinema complex could be created in Nuneaton, as part of the Upper Abbey Street development project. The ambitious proposal has been revealed by the town's Arts Council, following two years of behind-the-scenes discussions with the borough council. NAC chairman Tony Deeming said that "three distinct and separate auditoria catering for different types of performance and audience sizes" could be built, to include cinema screens to cater for the showing of classic and art-house movies."" Link.
USA: "EPIC Theatres announced Thursday that the company has signed a deal to buy land for 14-screen multiplex in Mount Dora along U.S. Highway 441 between Target and Walmart. The 17-acre site will be EPIC's second location in Lake County. EPIC opened a 16-screen multiplex at Clermont Landing, at U.S. Highway 27 and Steve's Road, in 2009… In addition to 14 screens with "upscale amenities," the Mount Dora location will feature one theater with a 65-foot-wide curved screen and "earth shaking" Dolby digital sound, according to a news release. Construction is expected to begin in January with opening expected in November 2015." Link.
USA: "A fast-growing company that says it's dedicated to transforming movie theaters into digital entertainment centers is eyeing Atlanta for a possible expansion. Digital Cinema Destinations Corp. (Nasdaq: DCIN), which operates under the name Digiplex Destinations, wants a presence in Atlanta, chairman and CEO Bud Mayo told analysts in a Feb. 12 conference call." Link.
Canada: "Cineplex Entertainment announced it will be opening its 56th UltraAVX auditorium — theatre featuring reserved seating, wall-to-wall screens, ultra-high-definition projection and Dolby Atmos surround sound — at Surrey's Strawberry Hill Cinemas on Friday. And while the theatre's grand opening is screening the Hollywood film RoboCop, the new addition translates into an exciting opportunity for local Bollywood fans, since Strawberry Hill is one of Canada's top theatres for South Asian films." Link.
Terrorism
Somalia: Terrorism sanctioned by self-proclaimed religious leaders (or 'courts') is still terrorism. "On the eve of the Toronto International Film Festival, Canadian filmmakers lament that it's suddenly a crime to watch a movie in Somalia — a movie, a video, or a television show. Even music is now forbidden in this East African country. Over the last few weeks the international media has reported several instances of United Islamic Courts (UIC) gunmen storming into full movie houses and arresting everyone, including women and children." Link.
Crime
USA: It seems even high-tech ticketing systems can't prevent employee theft. "An Andover Cinema employee allegedly stole more than $46,000 over a five- to six-year period from the theater. Becky Mae Vanruden, 57, of Andover was charged Jan. 27 by the Anoka County Attorney's Office in a complaint by summons. She is scheduled to make her first court appearance March 4 on a felony theft charge. According to the criminal complaint, the manager of Andover Cinema noticed around $1,500 in discrepancies in Vanruden's ticket sales from the time period of Nov. 1, 2012 to Aug. 20, 2013." Link.
Advertising
USA: Screenvision is looking towards TV – and hires people accordingly. "Screenvision Adds TV Veterans To Sales And Marketing Team – Reinforces Commitment to Align with TV Buying Process -, – Leslie Wheeler, JC Kawalec and Craig Coleman Join the Company from NBC, DirecTV, Viacom." Link.
Audio
Germany: Harman's amplifiers and JBL speakers have been used to German cinema Haus Zoar with Dolby Atmos. "Located in North Rhine-Westphalia, Germany, Mönchengladbach has a history that goes back to the 10th century—but the city's newly completed movie theater boasts up-to-the-second technology. Haus Zoar is Germany's first cinema to feature a Dolby Atmos™ Connect interface with HARMAN's Crown DCi Series network amplifiers. The cinema has also deployed JBL ScreenArray loudspeakers in an installation that takes surround sound realism to new heights – literally." Link.
Finally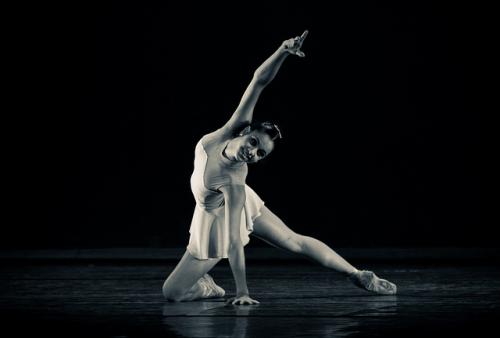 Event Cinema: A Varsity writer ponders about what is lost and gained from showing ballet on the big screen. "I'm in two minds about watching ballet at the cinema. On the one hand, it's a blessing: people all over the world get to access high-class performances. It makes art available to more than just the privileged elite; the cost of a cinema ticket is a fraction of the price of a ticket to the actual performance… On the other hand, something lacks. Surround sound, albeit excellent quality, cannot compare to the live orchestra. The editing of the camera footage, however carefully considered, cannot replicate our individual choice of focus." While opera and theatre have successfully made the live transition to the big screen, it is fair to say that ballet still struggles. Link.
Don't forget that you can have the latest news delivered straight to your inbox through our 'Subscribe by email' in the top right corner.

Latest posts by Patrick von Sychowski
(see all)