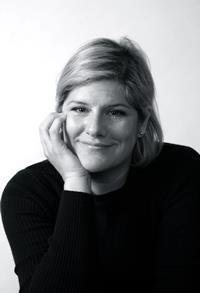 Event cinema came of age in 2013. It is difficult to pin-point one particular big screen event as the defining turning point, though not for lack of spectacular choice: there was Dame Helen Mirren's blockbuster turn as the Queen in The Audience, as part of the NT Live season, in June; the same month that also saw the groundbreaking Pompeii Live from the British Museum; the Royal Shakespeare Company's record-breaking Richard II in the autumn, followed by the unprecedented 3D screening of Dr Who: the Day of the Doctor in more than 1,500 cinemas across the world; or the on-going success of the Met Opera and other premium culture events beamed onto thousands of cinema screens globally.
Perhaps the defining moment was an actual event in a single cinema, not transmitted, but bringing together the people and companies that helped to create this very industry. The 15th of October saw the first ever ECA Networking Event for the event cinema industry at the Cineworld O2 multiplex in London. Having only been set up in 2012, this was the 'coming out' party for the trade association that had helped to bring together the various companies in this sector and give them a unifying voice.
 Chief amongst its achievements, the Event Cinema Association (ECA), has won the taxonomical battle of shedding the term 'alternative content' (as well as the less used ODS – 'other digital stuff') and provided the umbrella term for non-film content for the big screen: event cinema. I caught up with the ECA's Chair, Melissa Keeping, at the BAFTA's 195 Piccadilly venue in the last week of January to discuss the achievements, challenges and outlook for the event cinema industry and its trade body.
A Young Organisation but Growing Fast
Shaking off the cold rain that has been lashing London all winter, there was no mistaking the passion and energy that drives Melissa, a veteran of theatrical distribution and ops at Disney and Paramount, for whom clearly this is not just a job but a mission. "It's not often you see a brand new industry pop up from nowhere," she observed, but perhaps to manage expectations also emphasized that "we are a start-up, like any other company – but non-profit."
Yet even judged by the yard-stick of accelerated pace that for-profit Internet start-ups mushrooming in the East End of London grow, the ECA has come a long way in a relatively short time. The body has established a Charter with eight board members drawn from both exhibition and distribution across Europe and active in 15 territories, but interest from even further afield outside of Europe. ECA's stated objective is "to represent and further activities of those involved in the sector" of event cinema.
[youtube]http://www.youtube.com/watch?v=P_E0AWAoCwg[/youtube]
Its first stated goal, that of "rebranding and promoting Alternative Content to the general public as 'Event Cinema', has clearly been achieved. The term has readily been embraced by cinemas themselves, with none other than the captain of the exhibition industry in UK and Europe, Vue Cinemas' CEO Tim Richard, giving a long video interview to The Economist (see above) in January 2014 where he discusses the importance of the re-branding and the growing role that event cinema plays for the bottom line of cinema operators.
"We are at Ground Zero right now," Richards says, as "we've tested this for six-seven years. What's changed now is that we are fully digital, and that's the game changer. You can't do any of this without digital," thus highlighting the key enabler in 2013 that has meant event cinema no longer having any practical or logistical limitation in where it plays. If there was still any doubt about the viability of event cinema, Richards emphasises that "there is a HUGE potential in the future."
Generating One Fifth of BO for Art-Houses – but Multiplexes Win Too 
While event cinema may only currently represent one to two per cent of the bottom line of major multiplex chains like Vue, this figure can be misleading. Without naming any names, Keeping reveals that event cinema accounted for around 18 per cent of one art-house operator in 2013, which is truly astonishing. Event Cinema has taken off in tandem with improved in-theatre dining and drinks (read: alcohol) options, particularly for art-house cinemas.
Keeping is also keen to emphasize the central role in communities that cinemas and event cinema plays. With buying habits switching to on-line and shops closing, "the UK high street for example has had a tough time," which is why "it is good to see cinema re-generating the high street. People like to be together," whether for movies or events in cinemas. Meanwhile in countries such as Sweden, event cinema has revitalized rural community cinema chain Folkets Hus & Parker whose opera-loyal audiences has made it the third largest territory for the Met Opera, after the US and UK.
While art houses may seem a natural destination for event cinema, with Keeping emphasizing that their demographic tends to lean toward more educated and affluent patrons, she also stresses that "multiplex have an equally important role to play, particularly in area where there are no art-house cinema." Event cinema, she notes, "brings in new audiences to cinema and returning audiences to event cinema who might previously have been alienated by the multiplex experience. It is thus a win-win."
Culture Shock on the Big Screen
The type and breadth of content has been particularly noteworthy. Keeping admits that opera is "reaching saturation point," and that it is time to "look for other things." Perhaps the biggest surprise in 2013 was the success of the British Museum's exhibition 'Life and Death in Pompeii and Herculaneum' shown live in cinemas. [An interesting sidenote is that the event was distributed in both a PG and an R version, with the latter featuring more phallic sculptures and 'obscene' Roman graffiti that might have shocked some minors].
While it may not have been the 'first' such event – preceded as it was by the National Gallery's 'Leonardo da Vinci: Painter at the Court of Milan' live in 2011, it marked a wave of aceptance of such events in cinemas in 2013 that saw Pompeii sandwiched by the Royal Academy of Arts 'Manet: Portraying Life' in April and the Victoria & Albert Museums 'David Bowie is happening now' in August.
While a few critics may have complained about some of these events being too much like a television documentary, Melissa Keeping stresses that the important things is that now "it's been shown to work." While UK has been a hub for this type of content, with all of the three above museums based in London, Keeping notes that there is quality content in other museums too, not just in UK. "Previously it [cinema] was not on their radar," but now institutions particularly in North America are waking up to the potential of event cinema, particularly as a marketing opportunity and for blockbuster exhibitions where tickets sell out.
While she is far too diplomatic to draw attention to it, the success of Pompeii was bittersweet in that not long after saw the departure of Tim Plyming, Head of Digital Media and Publishing of British Museum, widely regarded as the mastermind behind the live event. Other people I have spoken to in the event cinema industry felt that he was effectively ousted, despite the success of Pompeii Live, by factions of the British Museum for whom inviting cameras and OB trucks into the hallowed court in Bloomsbury was too much of a culture shock (allegedly and no pun intended). Even so, the British Museum's next major exhibition on the Vikings will be shown in cinemas in April this year, so Plyming's legacy lives on.
Who Succeeds on the Big Screen
The other notable event, touched on in the introduction, was the simultaneous television and cinema 3D release of The Day of the Doctor episode of BBC's Dr Who. It went out in 440 cinemas in the UK, grossing £1.8 making it the third biggest 'film' that weekend after The Hunger Games: Catching Fire and Gravity, and the biggest on the day itself. It was also screened around the world, with cinemas from Sweden to the US having to put on extra showings and ordering more 3D glasses to meet demand.
Keeping sees this as a sign of "the power of the brand." She sees potential in "repeat spectators" where cinemas can "tap the same audience." However, she also emphasises that there is significant marketing costs to to consider and that there is a limited number of television series and specials for which this could work, such as (perhaps) ITV's Downton Abbey or BBC's Sherlock. Above all it is important that distributor's "mustn't saturate the market" on the back of the success of Dr Who.
For a sector that was initially seen as the Great White Hope of alternative content (as it was called back then), Keeping observes that "the business model is very movable with sport." I mention the problems of the World Cup in South Africa that Sony intended to make a showcase for alternative content and 3D, where in the end many exhibitors got their fingers burnt. To this day sports mostly remains tied up with exclusive pay-TV deals that makes it difficult for cinemas to screen and charge for it. Even so, Keeping stresses that there is still a lot of interest and is keen to highlight pockets of success, such as the screening of football in cinemas in Poland or the sold out Superbowl screenings in Switzerland.
Event Cinemas is thus not without its problems and controversies and Melissa forces a nervous laugh when I raise the issue of exclusivity deals, before joking, "I was hoping you wouldn't ask that." You wouldn't expect Disney films like Frozen to play exclusively in Odeon and Regal cinemas, while Warner Bros' Lego Movie could only be seen in Cineworld or AMC. Yet that is the reality of much of today's event cinema, with the likes of the Met Opera insisting that their opera is played to the exclusion of any other opera content in cinemas that are signing their contract, unless it's a local opera company, while NT Live have more of an exclusion zone. Though understandable from a commercial perspective, this still forces exhibitors to make difficult decisions and paradoxical situations where they can for example show a ballet from the Royal Opera House, but not an opera, under the terms of their agreement.
Keeping admits that the issue is a "hot potato" but as it is a commercial arrangement, clearly not something an industry body can change by itself. She does say, however, that "event cinema is only ten years old; fast forward ten years and we will see change. Exclusivity clauses are an anachronism these days. The industry has matured greatly since those agreements were drawn up; they might have made sense back then. Exclusivity is neither workable nor relevant in today's market." She is no doubt right.
Surprisingly the most popular event in recent time was not a Met Opera, Dr Who, Helen Mirren or Pompeii. The single biggest event was the female French comedian Florance Foresti, whose show by Pathelive 'FORESTI PARTY BERCY en direct au cinéma !' whose success was, according to Keeping, "completely under radar." She emphasises that providing such data is part of what "what makes event cinema credible."
Branding, Education and Technology
[youtube]http://www.youtube.com/watch?v=U7S1St9SrD4[/youtube]
Cinema audiences are being made of aware of event cinema through ECA's production of cinema trailers that are updated every quarter, which keeps them informed about past and future events playing at a screen near them, one of which can be seen above. Moving forward the largest role for ECA as a trade body, having largely won the battle for branding and terminology, is to help fill the need for education. "It's about best practice and [how to] keep quality high so that audiences benefit," Keeping affirms. ECA goes further in this in its documents and website, where it states unequivocally: "The Event Cinema Association (ECA) believes passionately in education as a way forward to grow the business of Event Cinema and maintain the high standards that exist at source; if the content is professionally executed in the opera house, ballet company, theatre, museum, art gallery etc. then in the name of making the arts accessible to all, the delivery of this content via satellite and DCP and the experience of the viewer should be of the highest quality possible."
It is to this end that one of the key goals for the ECA in 2014 is to produce the ECA Technical Delivery Handbook later this spring. The effort is headed by the newly appointed chair of the ECA Technical Delivery Working Group Peter Wilson, who is a veteran of both the European Digital Cinema Forum (EDCF) and numerous UK and European digital cinema trials, demonstrations and education initiatives. Keeping says that "there is a lack of information available about what options, what solutions there are. If you are an event cinema company it is difficult to get something impartial and not to be sold to. It's not just satellites; it's what the specs are. All have different ideas of what 5.1 audio specs should be, what 'widescreen' is." This handbook will be freely available on the ECA website, as "part of the mission to educate and inform. People have been positive. You shouldn't have to pay consultants. Every penny counts, especially for public art institutions." She ads, "if there is call, we will translate" the handbook, thus emphasising the effort to make ECA truly pan-European.
Looking Ahead
Beyond the Handbook, there is a busy year ahead for ECA, which will also include revamping the livecinemaevents.com website, which is positioned as a vital tool for distributors, exhibitors and audiences alike; having a presence at the big international cinema-oriented trade shows (CinemaCon, Cinema Europe, IBC and CineAsia), hosting the second annual ECA Networking Event in October as well as handing out the Awards the highlight excellence in the event cinema industry.
It promises to be a busy year both for event cinemas and the Association that has given it its name. A couple of days after our meeting at BAFTA the NT Live screening of Coriolanus from the Donmar Theatre went out to cinemas across the world. When The Telegraph's Charles Moore compares and contrasts the current staging of King Lear with Simon Russell Bale and Coriolanus with Tom Hiddleston he makes no apology for having only seen the latter as "an "Encore" of the excellent live films broadcast by the National Theatre" in his local cinemas.
Only the day before the same newspaper asked in its headline "Will cinema kill the opera star? As more opera houses broadcast their productions in the cinema is this the end of live singing, asks Rupert Christiansen" While event cinema is unlikely to kill opera, there can no longer be any doubting that the medium has arrived. As the Telegraph writer Christiansen himself concludes, "Popular as these broadcasts are, nobody knows at what level the ceiling to their popularity will be reached. Interesting times."

Latest posts by Patrick von Sychowski
(see all)