If "Anchorman 2: The Legend Continues" should fail at the box office when it opens in most territories on December 18th, it won't be for lack marketing. In fact, Paramount Pictures, the studio releasing the film, and actor Will Ferrell, who plays the movie's title character, have been on what seems to be an unprecedented campaign to build awareness of the movie's upcoming release. At this point if you don't know that "Anchorman 2" is hitting cinemas in a couple of days, you may not be human or might possibly be living on another planet.
The movie is a sequel to the 2004 comedy "Anchorman: The Legend of Ron Burgundy". Set in the 1970s, the film features Ferrell as a Scotch soaked San Diego newscaster who gets demoted after being demoted upon the arrival of a female anchor, Veronica Corningstone (Christina Applegate). Along with reporter Brian Fantana (Paul Rudd), weatherman Brick Tamland (Steve Carell) and sportscaster Champ Kind (David Koechner), Burgundy cooks up a plan to get his old job back. A modest success theatrically, the film made USD $91 million worldwide, though become a pop culture sensation once it hit home video.
The marketing efforts for "Anchorman 2" got underway even before principal photography began. In March of 2012, Ferrell put in a surprise appearance on Conan, a late night talk show, dressed in full Ron Burgundy regalia and tooting on the faux newscaster's trademark flute. Never breaking character Ferrell, as Burgundy, told the ecstatic audience that there would indeed be an "Anchorman 2". That kind of viral marketing stunt has been duplicated en masse as the initial release of the sequel nears.
"Anchorman 2" has so many cross promotional deals, marketing tie-ins and licensing deals it is hardly possible to cover them in a single blog post. I wonder if there is even anyone at Paramount Pictures that has been able to keep an accurate count. (I'm sure there is, though they've probably had to put in a ton of overtime). This doesn't even take into account press appearences and social media campaigns, all of which have been shuffled into the marketing deck en route to achieving total awareness of the movie.
The following is an attempt to capture just some of the marketing and promotional efforts supporting the release of "Anchorman 2" at the time of posting.
Marketing Tie-Ins and Licensing
Personal and Promotional Appearances
Website Homepage Takeovers
IMDb
Huffington Post
MSN
Yahoo!
Finally, though social media was just being invented when the original "Anchorman" was released in 2004, the sequel has left no social network untouched as it spreads the word through Twitter, Facebook, Tumblr, YouTube, Instagram, Google+ and even Pinterest. Here are links to a few of the networks along with the number of followers, subscribers, likes, etc. each account has (when available):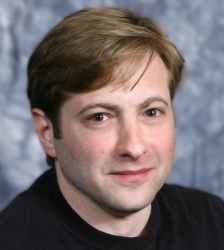 Latest posts by J. Sperling Reich
(see all)