It is unlikely that "Toy Story 3" needed any help building awareness as it stormed the box office this weekend and earned USD $109 million in North America making it Pixar's biggest opening. However, Disney was taking no chances. On top of the massive print, television and outdoor advertising campaigns the studio threw social media into the marketing mix.
As we've already reported, Disney was the first studio to sell tickets through Facebook, the world' largest social networking site. On Wednesday they became the first company of any kind to purchase a trending topic on Twitter, the popular micro-blogging platform.
For those of you who don't know, Twitter allows users to post messages of no more than 140 characters to groups of friends and followers. It's kind of like sending a mass SMS message to those who have subscribed to your Twitter feed. Rather than receive messages on their mobile phones, most users actually visit Twitter's website to read this stream of messages. Others use desktop applications to keep up with Twitter posts.
Either method allows users to see a list of Trending Topics. These topics are the top 10 most popular phrases being used on Twitter at that moment. Lately the Trending Topics list has been filled with phrases associated with the FIFA World Cup. Last Thursday the list became clogged with topics surrounding the Los Angeles Lakers NBA title.
On Wednesday of last week Twitter began experimenting with promoting a trending topic within the list, starting with "Toy Story 3". Disney had to purchase the trending topic entry which then appeared on the bottom of the Trending Topics list that appears on users home pages. A big yellow label alerted users that the topic was being paid for. Clicking on the trending topic would bring you to a search results page with a live list of messages users were currently posting on Twitter about "Toy Story 3".
The program doesn't come as a total surprise. Back in April Twitter announced a plan to include Promoted Tweets at the top of search results pages as a way of bringing in advertising revenue. Apparently the Trending Topics campaigns are the second phase in Twitter's advertising strategy.
A Twitter spokesperson said in a statement:
"As we have always said, we plan to test different advertising and promotional models in these early stages of our monetization efforts. As part of this effort, today we began testing Promoted Trends, which is an extension of our Promoted Tweets platform. These Promoted Trends initially appear at the bottom of the Trending Topics list on Twitter and are clearly marked 'Promoted.' As conversations about the topic increase, Promoted Trends may move up the list."
In other words, "Toy Story 3", though already trending on Twitter this past Wednesday, had not broken into the top ten phrases being discussed on the site. Disney's promotion put the film's title at the bottom of the Trending Topics list until such time as the number of posts about the film increased pushing it higher, or decreased causing it to drop off the list entirely.
There are a couple of reasons that Disney's inclusion of a Promoted Trend campaign on Twitter for "Toy Story 3" is interesting. The first is that in all likelihood, the mostly young, hip and tech savvy users of Twitter were no doubt already aware of "Toy Story 3" and its upcoming release. The second is that along with their Tickets Together app on Facebook the move shows just how aggressive the studios is going to be in finding new and interesting methods for promoting their film releases. The move also coincides with Disney's hiring of MT Carney as their new head of marketing.
Disney also benefited from the publicity generated by being the first company to ever run a Promoted Trend campaign Twitter.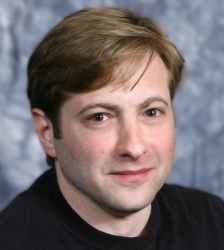 Latest posts by J. Sperling Reich
(see all)