There are some who believe that Hollywood movies began a long decline when the industry started relying on a film's opening weekend box office for a large chunk of its ultimate gross.  They argue that as mainstream media began to report box office figures, who came in first over a given weekend became more important than whether the films were actually worth watching.  So those who fall into this camp will be particularly dismayed to learn that Hollywood trade papers are now reporting on box office figures mid-weekend.
Not that this is anything new, since 2007 Variety has been posting stories to their website on Saturday that detail the previous day's North American box office figures.  Now, in an attempt to keep up with their competition, The Hollywood Reporter seems to be taking up the practice.  I was a little surprised to receive an email from the reporter on Saturday informing me that "Madea locks up top b.o. spot Friday".         Curious to know why this was such breaking news I clicked through to read the story which was simply a rundown of Friday's  top ten grossing box office films.  It was filled with such hedging wording as ". . .on track to rack up a three-day number. . .", ". . .should set an opening weekend record. . ." and "In what's shaping up as another busy weekend at the multiplex. . .".
Given that the trades only publish their paper editions on weekdays, the mid-weekend box office reports are only posted online.  I put in a call to a couple of friends who work with both trades to see what their thinking was.  Nobody would speak on the record, after all this is Hollywood, but effectively I was told these posts are meant to give people a taste of the box office over the weekend before the final figures come in sometime on Sunday.  They said they make a concerted effort to let readers know that all figures and prognostications are based solely on "estimates".  And in an effort not to become part of the story by affecting Saturday or Sunday's gross they pointed out how the stories are careful not to judge a movie's Friday numbers.
According to those I spoke with, predicting weekend box office from Friday's figures alone can be quite tricky, especially when a children's movie is involved.  Such films tend not to do as well on Fridays as they do on Saturdays and Sundays when kids can attend matinee performances.
The reality is the trades may have had no choice but to get this granular in the box office coverage in an effort to stay competitive, if not relevant, in an age where websites such as Box Office Mojo publish box office numbers on a daily basis.  I just hope they stop there and don't start reporting on matinee and evening grosses.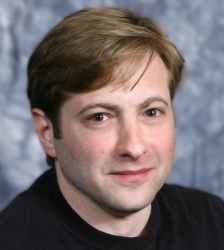 Latest posts by J. Sperling Reich
(see all)