[youtube width="480″ height="385″]http://www.youtube.com/watch?v=WdUzNYGxcJ8[/youtube]
Many who know me are aware what a big opera buff I am.  I've held a subscription to the Los Angeles Opera's annual season for at least the past five years, and when I travel I make a point of trying to see an opera in each city I visit.  But when CJ's co-editor Patrick Von Sychovski forwarded me an article from last Friday's New York Times about operas being screened in cinemas around the world I was a little ambivalent.  Why did we need another article about how wonderful it is operas are reaching the masses through movie theatres?  Especially the umpteenth article from the Times about the successful Metropolitan Opera program.  We get it; opera is the new black, it's the greatest thing to happen to movie theatres since the invention of the popcorn kernel.  What more could we possibly learn about operas being shown in movie theatres?!
Apparently. . . quite a lot.
In fact, the article by Daniel J. Wakin's article advanced the story of showing operas in cinemas quite a bit and went deeper than simply rehashing the successful program offered by the Met.  Back in June of 2008, at Opera America's annual conference of opera professionals, several managers and artists actually complained about the Met's ongoing dalliance with streaming its performances into movie theatres.  Wakin's writes:
The dissenters say that the movement will lead to more conservative programming; that the voice will become subservient to appearance; that listeners will be trained to hear something electronic and lose an appreciation for a live experience.

Some worry that vocal training will change, de-emphasizing the ability to project, and that the Met's effort is a deal with the Devil, because it will divert audiences from local opera houses to make the easier, cheaper trip to the mall.
Given the price of gas lately, the trip to one's nearest multiplex may indeed be cheaper than journeying all the way to their nearest respectable opera house, but the tickets aren't exactly inexpensive.  In the Los Angeles area, tickets at most theatres showing the operas are USD $22.  It's not the hefty USD $95 to $150 the average ticket prices some opera companies charge, however it's not the bargain matinee price one might expect when showing up to a movie theatre at ten o'clock in the morning, (when the Met operas screen live on the West Coast of North America).  When the Met first introduced the program three years ago, I had to drive 3o miles just to get to a theatre that was showing the broadcast, the same distance I drive to get to the Dorothy Chandler Pavilion where the LA Opera performs.
Of course, the argument that movie theatre broadcasts might be siphoning off audience members from local opera houses holds some water.  Wakin quotes the general manager from the Tri-Cities Opera in Binghamton, NY who says that two groups of new subscribers decided not to journey from Ithaca and Syracuse to see performances in lieu of attending the Met's screenings in cinemas.  The Met's reputation for upscale productions with high caliber performances is hard to compete with, as is the convenience of not having to sit on a bus all day to get to Binghamton.  The real problem with audience's forgoing local opera companies is that such companies are the training ground for young, up-and-coming performers and musicians.  If smaller companies become financially strapped and wind up closing, this may eventually affect companies in large cities who are seeking to recruit experienced talent
Wakin points out that those fighting the wave of movie theatre opera screenings are outnumbered by those that are in favor of such programs.  Many opera professionals wouldn't mind seeing the kind of financial returns from cinema broadcasts that the Met has managed to earn.  We've previously reported on the financial numbers from the Met's 2007-08 Live HD program, but the Times recent article unveils a few more interesting figures based on the present season.  Despite facing serious fiscal hardships of late, the Met has managed to take in USD $1 million in profit from this year's Live HD screenings.  Mind you, that is only a drop in their annual budget bucket, which tops out at USD $280 million, though the Met's artistic director Peter Gelb points to the cinema broadcasts as the reason for a 12 percent growth in ticket sales to live performances during his three year tenure.  How he has come to this conclusion I'm sure is less than scientific
Ironically, the Met has already sold more than 1 million tickets in movie theatres for this year's program with three operas yet to be broadcast, though will sell only 850,000 tickets to its live performances in New York for the 2008-09 season, yet have already sold .  Screenings of the Met's performances are shown at about 850 theatres in over 30 countries.  However, it should be noted that not all opera companies are finding success at the multiplex.  While Emerging Pictures has built a proven track record for broadcasting operas from many of Europe's famous companies, the San Francisco Opera beamed four performances to 120 theatres last year with luke-warm results and has since tabled their cinematic efforts.
Another concern that those working opera have expressed is that broadcasting operas into cinemas will force performers to change the way they sing, project their voice and act:
Singers now worry about matters that are usually invisible to house audiences, like spraying saliva when singing consonants, or showing the effort to hit a high note, or turning upstage to clear one's throat, or winking in support of a duet partner during a clinch, said Susan Graham, the mezzo-soprano, who has hosted several broadcasts and played Marguerite in the broadcast of Berlioz's "Damnation de Faust." The camera's unrelenting nature means fewer peeks at the conductor.
Yet the Met has been broadcasting Saturday matinee performances nationwide for the past 78 years and since 1977 have also been airing selected productions on PBS through their Great Performances broadcast.  Why haven't these fears been expressed before now?
As for movie exhibitors, they have credited the opera broadcasts with bringing audiences who have not been to a movie theatre in years back to movie theatres.  This is particularly true with older patrons, who many theatre owners have seen returning to venues not just for operas, but for screenings of movies.
One factor that those dismayed with the opera broadcasts are overlooking is that such offerings are introducing the art form to thousands who would otherwise never have experienced it at all.  A recent study published by the trade group Opera America found that:
. . . . as a result of attending the HD shows, more than 92 percent of all attendees say they are now more likely to attend a live performance either at the Met or at another opera house. Almost one in five HD audience members had not attended a live performance in the past two years. More than 5 percent of U.S. attendees have never been to a live opera performance.
So maybe rather than becoming frightened over the prospect of losing their audience to movie theatre broadcasts, opera managers should figure out how to exploit the opportunity the way some popular artists, musicians and filmmakers have used modern technology to help boost their own income.  For instance, Radiohead and Nine Inch Nails gave away their most recent albums online months before they were released in stores to record sales.  The comedy troupe Monty Python posted all their movies on YouTube and wound up selling an additional 23 million DVDs this past year.
Hey. . . there might jsut be something to this whole new media thing.  Maybe, just maybe, it helps spread the word.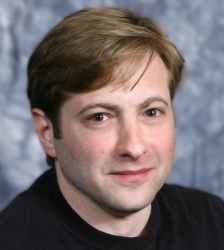 Latest posts by J. Sperling Reich
(see all)