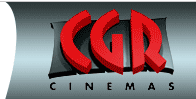 Arts Alliance Media (AAM) has converted an exhibitor in the staunchest of anti-digital countries, France, to buy into its virtual print fee (VPF) model for deploying digital cinema. Circuit George Raymond (CGR Cinemas) will convert all of its 400 screens in the first deal of its kind that AAM has signed with a European exhibitor. The press release from AAM is as bullish as you would expect from this long awaited announcement:
CGR Cinemas is a leading and expanding cinema chain in France. The company is well known for the success of its multiplexes in many mid-size cities across the country, for the efficiency of its cost management and for its profitability. By becoming the first European cinema chain to join the AAM initiative and go fully digital, CGR Cinemas is demonstrating that it is an innovative company, ready to embrace new technology to deliver the best possible quality cinema experience.

This agreement between CGR Cinemas and AAM shows that the VPF-based business model has now been fully adapted to meet the particular requirements of the European exhibition market.
However, not everyone is convinced that the VPF model is home and dry just yet in Europe. The Hollywood Reporter's Stuart Kemp injects a note of caution in his analysis:
AAM is hailing the move by CGR Cinemas as the clearest signal yet that virtual print fee, or VPF, agreements will eventually rule the pricing roost between exhibitors and distributors across Europe.

But at the moment, Warner Bros. and the Walt Disney Group, alongside French indie distribution players, have not yet signed up to the virtual print fee agreements brokered here by AAM.

As revealed exclusively here earlier, AAM is set to announce Sony Pictures International as the next VPF studio partner, but Disney and WB were always going to be the tougher ones to crack. Expect to hear from some French distributors joining the AAM VPF party next. CGR are very bullish about the speed of the roll-out. 200 screens will be installed in 2008, starting in the first quarter of next year and a handful before that. From the article in Variety:
Work begins immediately, with CGR hoping to have seven digital screens running by Christmas to make the most of releases such as "The Golden Compass," which unspools in France next month. Under the deal, AAM will procure, service and maintain all digital systems.

Exact financial info was not released, but an AAM rep said: "I can give you an idea of the scale — the cost of installing one digital cinema projection system is approximately $103,000. To get the equipment paid off, plus interest on any financing, means that this deal has a value in excess of $40 million."
Equipment is likely to be Doremi servers, given AAM's new found love for the French server manufacturer and either Christie or Barco projectors. UPDATE: It's Christie says this press release.
It might seem strange that France should be the first country to opt for AAM's VPF plan unless you consider two factors. This is not so much as a coup for AAM as Gwendal Auffret pulling an exhibitor chestnut from the fire of his previous job, where he was CEO of Éclair Digital Cinema, which tried to get a VPF digital cinema business started in France until it effectively had the plug pulled on it when Tarak Ben Ammar bought a 43 per cent stake in Eclair and Gwendal jumped ship to AAM. That's why Gwendal gets his own quote in the press release.
Secondly, this move is a fairly damning vote of no-confidence in the Goudineau report (PDF link) and its likelihood of providing a basis for a French government-initiated digital cinema conversion. I also see no mention in the press release that this installation will meet the requirements of the French digital cinema standards, only DCI.
So Arts Alliance deserves credit for getting the digital cinema ball rolling in continental Europe (like Christie/AIX did in the US), even if it this does not prove that the VPF model works for Europe as a whole. Next up, wait and watch the French projectionists at CGR go on strike, much as they threatened to do the second time a digital cinema film was going to play in France in the early part of the decade. Some things never change, not even in France.

Latest posts by Patrick von Sychowski
(see all)