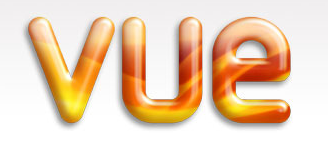 UK cinema chain Vue has made history of sorts by becoming the first in the UK to open a new multiplex with no 35mm projectors, putting its faith instead in digital cinema. The company has spent no less than £5m ($10m) on equipping each of the ten cinema screens at the multiplex in Hull with digital sound, picture and 3D, opening in time for Christmas. From the Hollywood Reporter:
"We believe this development paves the way for the future of cinema by encouraging film distribution and studios into providing more films in digital format," Vue Entertainment CEO Tim Richards said. "The installation of a 10 Terabyte computer server allows over 100 movies to be stored at any one time, providing the opportunity to offer a wide and varied choice of movies."

Vue also plans to show alternative content covering music, sport and comedy in addition to movies at the 10-screen multiplex, Richards said.
Two further multiplexes are in Vue's pipeline, one in Kent and one in Scotland, both with digital. Though Vue has trailed behind rival Odeon in terms of grabbing headlines for digital, the company has quietly pursued a very clear digital agenda that we are now seeing the results off. The move is also a tremendous vote of confidence in both US and UK distributors in being able to deliver titles in digital, mainly on the back of the UKFC's DSN, in which Vue has been a significant partner in, and the ramp up of the Hollywood studios in the United States on the back of Christie/AIX deployment.

Latest posts by Patrick von Sychowski
(see all)