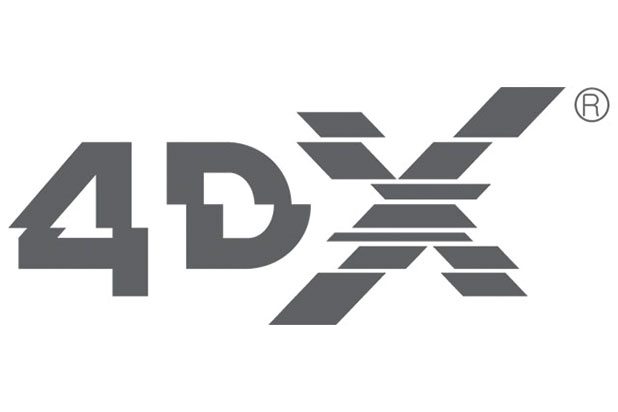 PVR becomes the largest Indian multiplex with eleven 4DX screen
PVR cinemas, the largest Indian cinema exhibition company, today signed an agreement with CJ 4DPLEXto add ten more 4DX screens, at CineAsia 2016. The extended partnership between PVR and 4DX comes on the heels of a remarkable performance by the first 4DX site, which launched in New Delhi in March 2016.
Through this roll-out agreement, PVR cinemas will retain its position as the largest provider of 4DX in India with 11 theatres. The new roll-out includes the installation of 4DX in PVR Cinemas' highest grossing theaters in prime PVR locations in Bangalore and Mumbai.
With this technology, movie enthusiasts in metros & urban metros will be able to witness a captivating4D experience. The 4DX features include motion, wind, lightning, vibration, fog, rain, snow, rainstorm and scents that go far beyond 3D; it offers a complete visual, aural, olfactory and tactile experience to cinema viewing.
Addressing the media, Mr.Ajay Bijli, Chairman & Managing Director, PVR Ltd,"4DX offers an experience that is not only impossible to replicate at home, but also enhances the overall viewing experience. With more global exposure, the expectations of audiences are increasing as they look for added experiences that supplement the on-screen viewing. PVR, being an innovator in the cinema exhibition space in India, aims to fulfill this expectation by aligning itself with the world leaders in motion picture technology."
"We are very excited to accelerate expansion in the world's largest film-producing country with the largest Indian multiplex chain. From the success we've seen at the first 4DX theater in New Delhi and the overwhelmingly positive response we've received from audiences, we look forward to offering this unusual and intense film experience to more Indian moviegoers." said Byung- Hwan Choi, CEO of CJ 4DPLEX.
PVR cinemas currently have a total count of 557 screens at 121 properties in 48 cities catering to urban metros, metros, tier-I & tier-II cities.
About PVR Limited
PVR is the largest and most premium film exhibition company in India. Since its inception in 1997, the brand has redefined the way entertainment is consumed in India. PVR currently operates a cinema circuit comprising of 557 screens at 121 properties in 48 cities (18 states and 1 Union Territory), serving 75 million patrons annually.
For further information, please refer to the PVR website: http://www.pvrcinemas.com/corporate/about-us.aspx
About CJ 4DPLEX
CJ 4DPLEX is the world's first 4D cinema company, headquartered in Seoul with international offices in Los Angeles and Beijing. The company created 4DX, the first and leading 4D cinema technology for feature films, providing moviegoers with an immersive cinematic experience that utilizes all five senses, allowing the audience to connect with movies with motion, vibration, water, wind, snow, lighting, scents, and other special effects that enhance the visuals on-screen. CJ 4DPLEX brings 4DX auditoriums to exhibition partners along with 4DX codes of both major Hollywood blockbusters and local titles. Each auditorium incorporates motion-based seating synchronized with over 20 different effects and optimized by a team of skilled editors, maximizing the feeling of immersion within the movie, beyond the limits of audio and video. Since 2009, more than 370 Hollywood titles have been screened in 4DX. As of December 2016, 4DX reaches over 40,000 seats in operation at more than 314 auditoriums in 42 countries. For more information, please visit www.cj4dplex.com.