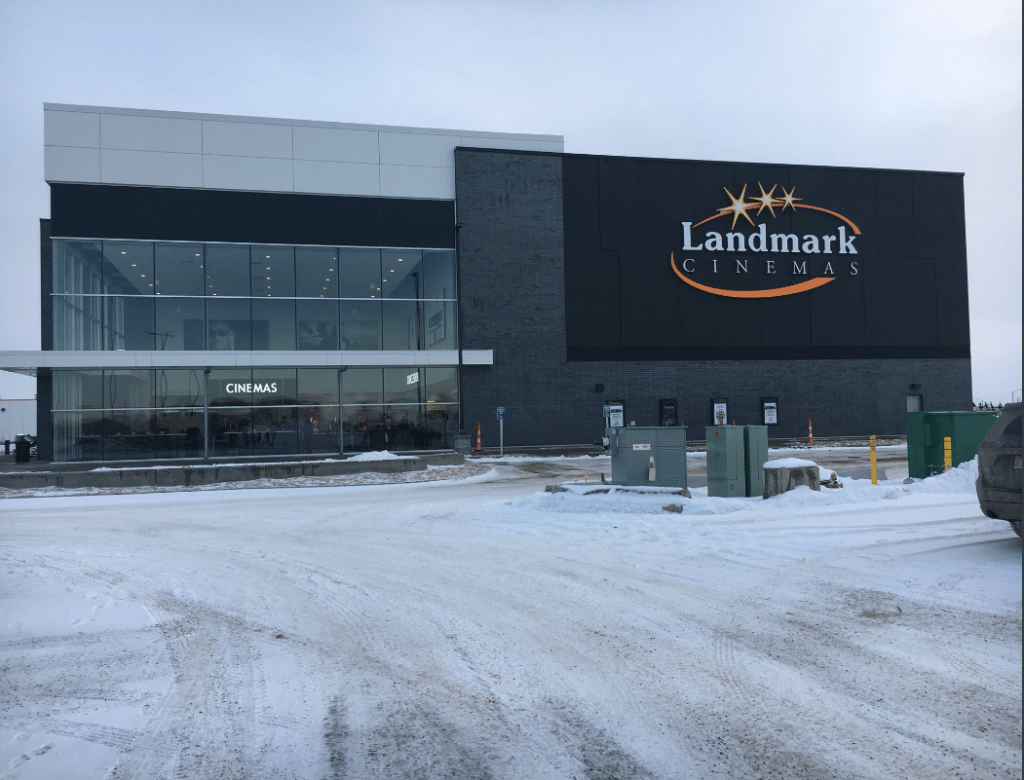 Yesterday, Eddy Duquenne, CEO of Kinepolis Group, and Bill Walker, CEO of Landmark Cinemas Canada, have inaugurated a brand new Landmark recliner seating cinema complex at Jensen Lakes Crossing in St. Albert, Canada. As from today, February 15, the cinema will be open to the public.
All eight of the theatre's auditoriums feature Landmark's new luxury recliner power seating in a full-stadium configuration. This new premium movie-going experience features motorized, fully reclining seats with extended footrest to provide each guest with a relaxing, disruption-free movie experience.
"Experiencing a movie in the comfort of a premium-powered recliner theatre seat is a unique experience," said Eddy Duquenne, CEO of Kinepolis Group. "We look forward to welcoming movie lovers in St. Albert, and the surrounding regions, and introducing them to this new movie-going experience."
"We are excited about this Landmark Cinemas opening in Jensen Lakes Crossing," stated Darin Rayburn, Chief Executive Officer of Melcor Developments. "This opening is an important milestone as our vision for a walkable community with a main street design comes to life. Jensen Lakes Crossing will include an array of restaurant patios, wide sidewalks and plazas that create welcoming community gathering spaces at St. Albert's entertainment destination."
Kinepolis Group acquired Landmark Cinemas Canada in December 2017. Landmark currently operates 44 cinemas (including this new opening in St. Albert), all located in Central and Western Canada, and has its head office in Calgary (Alberta). Landmark Cinemas is Canada's second largest cinema operator, with a market share of 10%. The new-build project in St. Albert was included in the agreement concluded with Landmark Cinemas in 2017.
About Kinepolis
Kinepolis Group NV was formed in 1997 as a result of the merger of two family-run cinema groups and was listed on the stock exchange in 1998. Kinepolis offers an innovative cinema concept which serves as a pioneering model within the industry. In addition to its cinema business, the Group is also active in film distribution, event organization, screen publicity and property management.
In Europe, Kinepolis Group NV has 50 cinemas spread across Belgium, the Netherlands, France, Spain, Luxembourg, Switzerland and Poland. Since the acquisition of the Canadian movie theatre group 'Landmark Cinemas' in December 2017, Kinepolis now also operates 44 cinemas in Canada.
In total, Kinepolis Group currently operates 94 cinemas (43 of which it owns) worldwide, with a total of 822 screens and more than 180,000 seats. Including the acquired Canadian organization, Kinepolis now employs 3,750 people, all committed to giving millions of visitors an unforgettable movie experience.