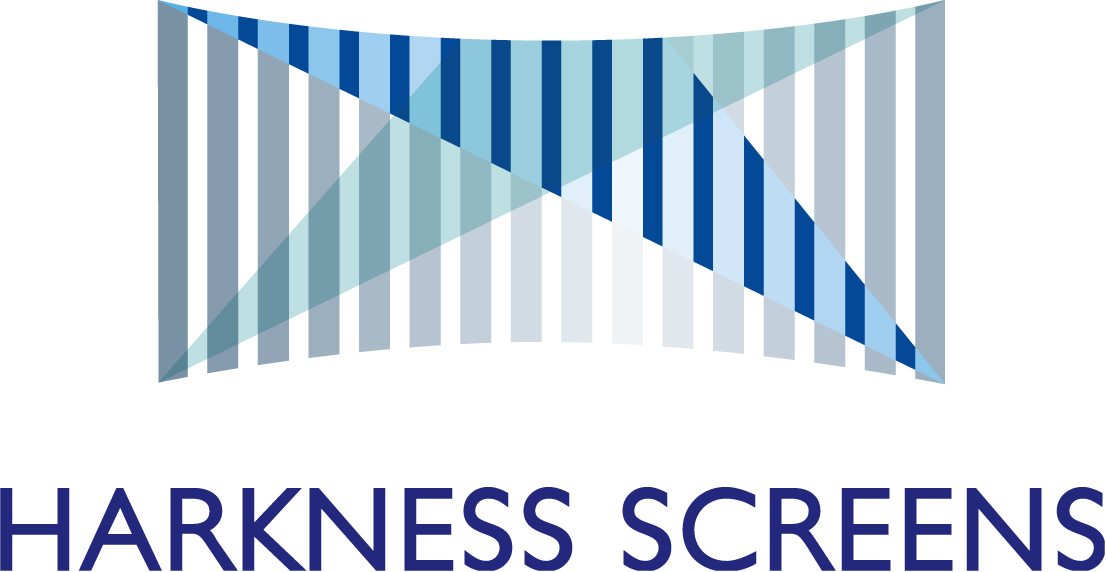 Harkness Screens the world's leading screen technology company and thought-leaders in on-screen brightness has announced the launch of its brand new web site.
This new web site offers quick and easy access to essential information and features that offers visitors a more comprehensive understanding of the company's innovative products and services whilst significantly improving user experience.
"Our previous web site has been a vital asset for the business over the past six years allowing us to share content and better inform customers around the world.  During that period the site has allowed us to more than double our online presence and associated traffic," explains Richard Mitchell, VP Global Marketing & Commercial Development at Harkness Screens.  "Given the significant advances over the past few years in the way that we communicate, we felt now was the right time to provide a new platform for knowledge-sharing and learning and we're extremely excited about launching the site," he adds.
Created with the user experience firmly in mind, the new web site has been designed using the latest best-in-class technology so that the site is compatible with today's browsers and mobile devices – both tablet and smart phone.
"Over the past year we've seen two very identifiable trends emerge on our web site which have helped shaped our new online offering.  Firstly there has been a significant increase in traffic to our web site from mobile devices and this now accounts for just over fifty percent of all visits so it ensuring our web site was completely mobile ready was a core requirement.  The second identifiable trend was a dramatic growth in visitors from China, Latin America and French-speaking African countries so the new web site offers localised language content in Chinese, Spanish, Portuguese and French to improve user experience for visitors in those regions, " explains Richard Mitchell.
Harkness Screens' new website will be updated on a regular basis with news of product launches, business activity, corporate milestones, news and events. Visitors are encouraged to explore the website and sign up for emails from the Company at www.harkness-screens.com.
About Harkness Screens
Harkness Screens™ is the world's leading screen technology company, specialising in the design and manufacture of projection screens and supporting technologies. From single-screen independent theatres to large multiplexes to large format immersive theatre experiences or live events, Harkness supplies thousands of screens every year for cinema, film production, special effects, live events and custom AV applications. 
With truly global reach, Harkness is regarded as the world leader in cinema and today has screens in more cinemas worldwide than any other manufacturer. With its industry leading 2D and 3D screen brands (Perlux and Spectral) along with its innovative range of tools and iOS/Android apps, Harkness continues to lead the way in screen technology for cinema. 
Founded in 1929, Harkness has manufacturing facilities in the USA, UK, France, India and China. Harkness Screens combines unrivalled experience with the latest technology and production methods to provide innovative solutions to the company's key markets worldwide.  For more information, visit the Harkness Screens web page at www.harkness-screens.com.
# # #
HARKNESS CONTACT:
Richard Mitchell
Harkness Screens
Unit A, Norton Road
Stevenage, Hertfordshire SG1 2BB UK
Tel: +44 (0)1438 725200
Email: r.mitchell@harkness-screens.com