There's no enemy like the past, says the tagline of "Creed lll", the ninth film in the "Rocky" franchise. Nevertheless, it seems like some spectators managed to find contemporary enemies during the opening weekend in France and Germany. Thinking outside the boxing ring, several cinemagoers started fighting amongst themselves during screenings of the film. In the southeastern Paris suburb, Ivry-sur-Seine, a fight broke out, apparently over a woman being on her phone during the entire duration of the film. In the nearby Quai d'Ivry, the chaos was even worse. A video of the event shows a moviegoer in a brawl with a guard. Around them, several people are filming the whole thing on their phones.    
The occurrences have sparked outrage with comments ranging from resigned to aggressive or downright racist. On Saturday, one of the more severe altercations happened in Saint Étienne. During a screening at the Megarama multiplex, with 300 people in attendance, around 20 people were arrested after bottles were thrown, with one hitting a security guard.
The worst escalation of violence so far might be in Ferney-Voltaire in eastern France, where the cinemas decided to cease all screenings of "Creed lll." This came after a cinema director was verbally and physically attacked, and the rest of the staff had stones thrown at them.
Meanwhile, in Germany, similar incidents took place. On Saturday in Bremen, the police had to be called after audience members started throwing popcorn and nachos at each other, which later culminated into fist fights. There had already been disputes the night before over occupied seats. It's reported that knives and tear gas were used. In Hamburg, a few days earlier, the film's premiere had to be interrupted after one hour when the police had to be summoned to break up yet another fight. In that particular case, it seems the circumstances were not so severe. It turned out to be an argument, with no actual injuries.
The "Creed III" situation is not without precedence. In July 2021 in Saint Étienne, France, a projectionist was seriously injured while attempting to calm down the audience during a "Fast & Furious 9" screening. And even the inner city of Paris is not immune to these raucous episodes. In March 2022, the Grand Rex in the 2nd arrondissement issued a press release after the screening of "Jujutsu Kaisen 0," stating that the audience was "far too agitated" and that parts of the audience for the anime movie didn't understand the difference between expressing joy, and doing whatever they feel like.
At the Pathé la Joliette cinema In Marseille last August, the projection of "One Piece Film: Red" prompted audience members to scream, take off their t-shirts, and throw themselves towards the screen.
Why does this happen? According to Marc Olivier Sebbag, the executive officer of La Fédération Nationale des Cinémas Français (FNCF – The National Federation of French Cinemas), these occurrences are relatively rare and always tied to certain kinds of films, namely action and horror. He also points out that social media amplifies such incidents beyond proportion. The police in Essen, Germany, went even further and suggested that it's become a TikTok trend to stop film screenings on purpose. They added that "those social media stars and wannabe influencers" don't show any consideration for decent people who merely want a nice evening in a cinema. If there is any credence to those theories or if they are just an afterthought by the authorities remains to be seen.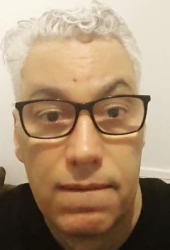 Latest posts by Christer Emanuelsson
(see all)