Long before COVID sparked a global pandemic in 2020, leaving millions dead and upending the world economy, another virus began spreading across the planet. Though not as deadly as COVID, this virus spreads just as easily, is often not immediately detected and has proven to be just as disruptive to the cinema industry. Similar to the flu, and now COVID, this virus is always percolating somewhere in the population, generating periodic spikes that affect various sectors of society. Like many modern viruses, this one has its own acronym; FUD, which stands for Fear, Uncertainty and Doubt.
Those working in motion picture exhibition are quite familiar with FUD, having just survived a wave of the "digital cinema transition" strain. Currently, the media and entertainment industries are being battered by a wave of FUD that has slowly infected all levels of the business. The latest strain of FUD, first identified at the beginning of the last decade, is known as "streaming" and it is all anyone in the industry is focused on, to the detriment of all other business activity, including theatrical distribution and linear television. This was never more apparent than over the course of the last several weeks as media companies announced third quarter earnings.
Netflix is arguably the patient zero of streaming FUD. It's rise from DVD-rental company to streaming media juggernaut over the last 10 years drove its share price so high that it was valued between five and ten times more than traditional media companies with decades of success. Wanting to boost their own stock price, media conglomerates such as Comcast, Disney, NBCUniversal, Paramount and WarnerMedia (now Warner Bros. Discovery) spent the past three to five years trying to become Netflix as quickly as possible.
They poured most of their attention, energy and resources into launching streaming platforms so they could show Wall Street investors that they hadn't missed the boat. In a race to scoop up subscribers, they spent billions on streaming series and movies to attract a steady flow of new customers, all but abandoning their traditional distribution channels. Revenue and profit no longer mattered as long as subscriber counts continued to grow. Eventually, it was assumed, with enough subscribers revenue and profit would magically materialize.
That was until early this year when the Netflix streaming bubble burst after the company announced a decline in subscribers for the first time. The company's stock price has slid 60% over the past year, leaving it quite vulnerable to a takeover. Suddenly, all those media giants running after Netflix, were chasing them right off a cliff. If there was FUD prior to this year, it was morphing into a whole new strain; FUD-P, or Fear, Uncertainty, Doubt and Panic.
Was the spate of highly leveraged mergers driven by a need to build streaming war chests actually sound investments? Were these media marriages conducted too quickly? Those are the questions being asked by investment professionals about the newly formed Warner Bros. Discovery. In a recent SEC filing the company said it is writing off upwards of USD $2.5 billion in content it is abandoning. That includes an unknown number of movies headed for theatrical release and distribution via its streaming platform HBO Max.
That said, David Zaslav, the CEO of Warner Bros. Discovery, could be credited with being ahead of his time. He promised to find USD $3 billion in cost savings after the merger, meaning he was squarely focused on finding profit. Zaslav upped-the-ante during the companies most recent earnings call by saying the company would find roughly USD $3.5 billion in operating synergies. And by synergies we mean, in part, layoffs in the thousands from a company AT&T, its previous owner, had already trimmed down. WBD's head count now stands at around 40,000 and it is expected 1,000 layoffs will occur before the new year.
In another sign that revenue and profit rules the roost at WBD the company said it would stop reporting subscriber counts in lieu of average revenue per user (ARPU). Netflix took a similar approach in its earnings call for the third quarter; the company will stop providing guidance on subscriber levels and switch to revenue projections instead.
It is worth noting that Apple and Amazon don't report subscriber levels for their own streaming services, which says a great deal about what a low priority these offerings are for each company in comparison to the core businesses they truly care about.
The good news to be had out of WBD is that Zaslav has publicly championed returning to traditional distribution channels, including theatrical. What nobody has explained is exactly what product will be distributed, how much of it can be produced and or what its quality will be given all the company-wide cost cutting in search of profit.
Profit, on the other hand, is a ways off for Comcast's own streaming service, Peacock. During its third quarter earnings call the platform was barely mentioned as management and analysts focused on cord-cutting and the broadband customer growth of 14,000 new subscribers (yes, you read that number correctly). Perhaps Comcast didn't want to highlight that Peacock had lost USD $614 million during the third quarter, which is more than the USD $520 loss the service suffered during the same quarter last year. Similar to many of the companies that are chasing the streaming pie in the sky, the financials at Comcast are grim with all the figures going in the wrong directions.
One of the third quarter bright spots however was at the studio division of NBCUniversal, Comcast's entertainment unit. The company reported, "Theatrical revenue increased USD $366 million to USD $673 million, primarily due to the successful performance of recent releases, "Jurassic World Dominion" and "Minions: The Rise of Gru." Content licensing revenue increased 16.8%, primarily due to the timing of when content was made available by our television and film studios under licensing agreements, including additional sales of content as production levels returned to normal."
That sounds suspiciously like traditional entertainment distribution business models are… well, profitable. You know who might know something about that, Sony Pictures. The film and television arm of the Japanese electronics giant has been successfully quarantining itself from streaming FUD over in Culver City, choosing not to launch their own service. Instead, Sony has been producing and licensing films and television shows to other platforms such as Prime Video. In doing so they have managed to quietly figure out how to earn some record profits.
In the fourth quarter of 2021 the Sony Pictures took in USD $1.3 billion in net-earnings thanks in part to "Spider-Man: No Way Home." That release was still raking in the money during the first quarter of this year, giving the studio a USD $84 million profit. The second quarter of 2022 saw profit jump to USD $394 million despite releasing only two films, "Morbius" and "Father Stu."
If one actually required conclusive proof that entertainment companies can no longer appease Wall Street by chasing the pot of gold at the end of the streaming rainbow if it leads to upside down financials, then it came during The Walt Disney Company's earnings call on 8 November. The company's CEO, Bob Chapek, and Chief Financial Officer, Christine McCarthy, reported Disney fell short of expected profit and revenue targets during the last quarter, though overachieved in signing up 12.1 Disney+ subscribers, four million more than analysts had forecast. The company's stock fell nearly 15% before ending the week down 5.82%.
Disney is suffering the same symptoms from streaming FUD as other media companies; declining revenue from linear television and advertising, compounded with increased losses on the streaming side of the business. Disney's direct-to-consumer division lost USD $1.47 billion during the last quarter, double the amount from the same period one year earlier. Attracting and holding on to subscribers requires endless amounts of original programming which does not come cheap.
In fact, it appears the more subscribers Disney+ has the more money the company loses on streaming. It doesn't help that the average monthly revenue per subscriber (ARPU) for Disney+ also fell to USD $6.10, a decrease of 10% from the previous quarter. Disney also warned that the growth of their streaming service will slow over the next three to six months, but that the division is expected to be profitable by the end of 2024. That is of course, if there isn't a "meaningful shift in the macroeconomic climate," meaning if there isn't a global recession.
In addition, unlike Comcast, Disney's theatrical business did not contribute heavily to their bottom line during the last quarter, though the company pointed out this was because they released fewer films. The studio division at Warner Bros. Discovery found itself in the exact same situation for the similar reasons, with revenue down by 5% for the period.
It is unclear if or when a vaccine for the streaming strain of FUD will ever be available, but it's beginning to look like the media conglomerates that are so susceptible to the virus are beginning to reach herd immunity. This can be seen during Warner Bros. Discovery's earnings call when Zaslav said:
"Let's face it, the strategy to collapse all windows, starve linear and theatrical and spend money with abandon, while making a fraction in return, all in the service of growing sub numbers, has ultimately proven, in our view, to be deeply flawed…We learned what doesn't work. And this is what doesn't work for us based on everything that we've seen: direct-to-streaming movies. So spending a billion dollars or collapsing a motion picture window into a streaming service. The movies that we launch in theater do significantly better, and launching a 2-hour, 40-minute movie direct to streaming has done nothing for HBO Max in terms of viewership, retention or love of the service."

David Zaslav, Chief Executive Officer and President of Warner Bros. Discovery
Apparently getting audiences to pay for your movie twice – once in theatres and once at home – is a better business model. Indeed, cinema operators should be hoping that the streaming service for each of these entertainment companies is incredibly successful. The more these conglomerates can earn from streaming the more programing they're going to need, including theatrical movies of all sizes, which in turn will be better able to attract subscribers to their respective direct-to-consumer services.
The one immediate problem however, is that Wall Street has yet to reward any of these media and entertainment companies for shifting their focus back to revenue and profit in the same way they did for chasing after subscribers. Unfortunately, as is true of most public companies, no matter the industry, they tend to live and die by each quarters share price, even if that comes at the expense of their actual product.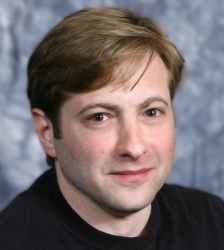 Latest posts by J. Sperling Reich
(see all)