Anne Fitzgerald, the Chief Legal Officer and Corporate Secretary at Cineplex, Canada's largest movie theatre chain, has announced she will be retiring at the end of February. Thomas Santram will become the company's General Counsel.
The news came from Fitzgerald herself, who informed the industry of her plans via email on Wednesday. The move comes at the end of a stressful two years which saw Cineplex become an acquisition target of Cineworld, a deal which ultimately led to a costly law suit. All of this was taking place against the backdrop of the COVID pandemic which saw Cineplex theatres closed for months on end.
The transaction, which would have made Regal the largest theatre chain in North America, was originally announced in December of 2019 by Cineworld as a CAD $2.1 billion (USD $1.7 billion) acquisition. Then, in June of 2020, with the coronavirus forcing and industry-wide shutdown with no end in site, Cineworld called off the acquisition citing a breach in the agreement. This , in turn, prompted Cineplex to file suit against Cineworld in the Ontario Superior Court of Justice for damages; a case in which Cineplex prevailed last December, being awarded CAD $1.24 billion (USD $965 million), a ruling which Cineworld has said they plan to appeal.
As Cineplex's Chief Legal Officer Fitzgerald was naturally involved in the proceedings. Indeed, Fitzgerald knows a thing or two about mergers and aquisitions within the cinema space, having first been brought into the company in 2004 to facilitate to the acquisition of the circuit's main competitor, Famous Players. In September of 2021, Fitzgerald told Celluloid Junkie this task was one of her fondest memories of working exhibition:
I so immensely enjoyed managing the 2005 acquisition of Cineplex's largest competitor, Famous Players. My geek side immensely enjoyed convincing the Canadian Competition Bureau that [Cineplex owning] 79% of the market share was the right thing for the Canadian consumer. And I was right! It's just so fun to argue on one's feet.
Seen as one of the industry's most competent and beloved executives, Fitzgerald oversees corporate governance for Cineplex, including keeping the corporate minutes during the company's Board of Director meetings. Over the past several years she has also played an important role in the creation and launch of the Global Cinema Federation.
Fitzgerald has been a panelist and speaker at a number of industry conferences, including CinemaCon. In 2019, she gave a keynote address to the second graduating class of UNIC Women's Cinema Leadership Programme at a ceremony held during CineEurope in Barcelona, Spain.
Fitzgerald said she plans on staying involved in the entertainment industry, which makes sense. After all, she began her career producing legit theatre in the United States and Canada, including "Evil Dead: The Musical," a production which made it's way to off-Broadway. In the meantime, Fitzgerald is planning to snowshoe across Baffin Island, Canada's largest island in the arctic territory of Nunavut, which she will do as a fundraiser for Outward Bound, an organization she continues to chair.
Santram, who is currently the company's Deputy General Counsel, has been with Cineplex since 2008. He is involved with ongoing operations and the implementation of new business initiatives, including the negotiation of commercial contracts. According to his LinkedIn profile, Santram oversees, "privacy law, competition law, intellectual property law, employment law, real estate law as well as commercial and insurance litigation."
Here is an excerpt of Fitzgerald's email announcing her retirement:
Dear colleagues in the film industry –
This is an odd email for me to write, but it's time for a change for me and I'm retiring from Cineplex, effective end of February. Ick!!! I can't believe I can even use that word in reference to a decision I've made as I don't feel old enough for this kind of change. But here I am. I promised Ellis [Jacob, Cineplex CEO] that I would stay through the litigation with Cineworld and how happy am I with that outcome?!?! I absolutely intend to remain involved in the entertainment industry so please don't forget about me!
I've told hubby Ian I intend to be a super housewife and he's made it clear that I'm likely to be fired quickly from that role for absolute incompetence. I imagine he's right. I do have a few corporate board roles and will continue as chair of Outward Bound which I love.
In the short term, my first adventure is to snowshoe across Baffin Island in the Territory of Nunavut (in the Arctic – think west of Greenland, the one that is all ice) for two weeks in March. I know this isn't the dream vacation for most, but for me getting into the very remote outdoors is soul nourishing. I'll be with five others camping in very, very cold weather wearing goose down pants that make me look like the Stay-Puft Marshmallow Man. In all honesty, I'm doing this as a Outward Bound fundraiser …. so know that I may be hitting some of you up for donations. Wish me luck as I train over the next few month.
And I'm sure this is no surprise, but the fabulous Tom Santram will be taking over as General Counsel at Cineplex. Cineplex is obviously in good hands!! I have agreed to consult for some time, but I can't imagine that I'll actually be needed. The team I'm leaving behind is exceptional.
I hope that you all are well and healthy and happy despite the continued craziness of COVID.
Respect and appreciation to each of you – Anne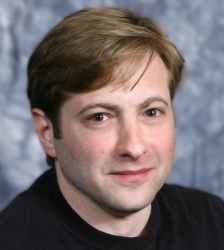 Latest posts by J. Sperling Reich
(see all)