This post is part of CJ's Top Women In Global Cinema 2021 – Redux.
How have your role, position and responsibilities changed since you were first nominated for Top Women In Cinema in 2020?
I remain in the same role at Cineplex, but my day-to-day work certainly has changed as a result of COVID-19.
How did COVID affect you and your business personally?
The effects of COVID have, of course, been dramatic for the exhibition industry as a whole and Cineplex specifically… and inevitably [the pandemic] has altered my work focus. Who knew that we would work harder when our operations were closed?! We remained primarily shut down in Canada and were so looking forward to reopening to bring entertainment back to the masses.
As is well known, Cineplex was in the process of being sold to Cineworld when the pandemic hit and Cineworld terminated our agreement thus leading to litigation. Cineplex was also put in the position of having to scramble to secure financing and amendments to our credit facilities in order to secure the financial future of our company. Like all other exhibitors, we also had to hustle to negotiate with all of our landlords and suppliers to secure abatements and other support to help us get through the challenges caused by the pandemic.
We've also spent a tremendous amount of time negotiating with various governments and regulators to secure as much support as possible. It's been a whirlwind.
How did your role, position and responsibilities change (if at all) during the pandemic? Can you tell us a little bit about what your days were like and what you were doing over the past year?
While there was a part of me that enjoyed working from home in the early stages of COVID, I very quickly felt a loss of day-to-day interaction with my colleagues. I am definitely an extrovert who thrives on human contact. We all had to adjust to interacting virtually, allowing for less time focused on commuting and dressing for the office, but this was offset by back-to-back video conferences.
I certainly have found the excessive screen time to be emotionally exhausting and have had to make some scheduling adjustments to help me maintain my sanity.
Do you think COVID will change the cinema business? If so, how?
I remain optimistic that the long-term isolation of communities around the world will lead people to crave communal activities like laughing or crying together before a large screen. I am confident that our business will thrive in the coming years. Of course, there's no question that distribution models will continue to evolve and my hope is that exhibition and the studios can find a way to work together to best support the success of all content and delivery opportunities.
How do you believe the cinema industry can recover once audiences are able to visit movie theatres again?
People are craving interaction with the world and with their communities! Exhibition remains the most accessible and reasonably-priced out-of-home (OOH) form of entertainment. We will thrive!
What do you like most about working in the cinema industry?
I love that we provide happiness and connection to humans all over the world! We are so fortunate to be doing good through the work we do.
What is one of your fondest memories in the industry?
In my work with Cineplex, I so immensely enjoyed managing the 2005 acquisition of Cineplex's largest competitor, Famous Players. My geek side immensely enjoyed convincing the Canadian Competition Bureau that [Cineplex owning] 79% of the market share was the right thing for the Canadian consumer. And I was right! It's just so fun to argue on one's feet.
---
Navigation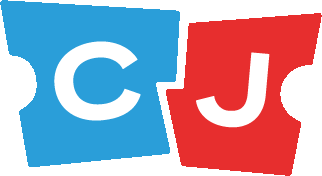 Latest posts by Celluloid Junkie Staff
(see all)