This post is part of CJ's Top Women In Global Cinema 2021 – Redux.
What industry are you working in now and what is your position?
Premium Home Cinema. VP of Marketing at Kaleidescape.
Did COVID play a role in your taking a position outside the industry?
Yes.
How did your experience working in the cinema industry help you in your new role?
I'm taking all the cinematic knowledge I gained from exhibition and film marketing and applying it to the premium home experience. Kaleidescape is the next best thing than going to an actual cinema. It is like having your own personal projectionist in your home, orchestrating the presentation of every movie. The system turns down the lights when the feature begins and turns them up slowly when the end credits roll. It can open and close curtains and automatically adjust screen masking. All you need to do is press "play." Also, all the content is mastered from original studio source files to deliver movies at full reference quality. The bitrates we're using go beyond streaming to support 4K HDR video with lossless Dolby Atmos sound.
Based on your time in the industry, how do you believe the cinema industry can recover once audiences are able to visit movie theatres again?
Reinvention. It's a wonderful time to be creative.
What do you miss most about working in the cinema industry? Or, what is one of your fondest memories?
I miss working with above-the-line talent. I miss brainstorming on character development, scene sequence, and special effects. My fondest memory was working with George Lucas and Rick McCallum on "Red Tails." Not only was I able to work with the talented Nate Parker, Michael B. Jordan, David Oyelowo, and Elijah Kelley, to name a few, but I also worked with the heroic Tuskegee airmen. They served as advisors to the film and accompanied us on our press tours. The Lucasfilm team who worked tirelessly on this film experienced something extraordinary together. As a Latina in the entertainment industry, championing a film about overcoming adversity is important to me.
If an opportunity arose, would you ever like to work in the cinema industry again?
Yes, cinema will forever be in my heart. I created lifelong relationships with industry folks from around the world. My colleagues and I always left meetings saying, "see you at Cannes!"
---
Navigation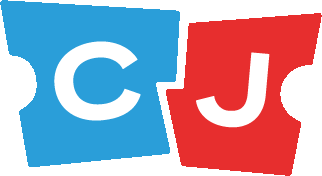 Latest posts by Celluloid Junkie Staff
(see all)