This post is part of CJ's Top Women In Global Cinema 2021 – Redux.
How have your role, position and responsibilities changed since you were first nominated for Top Women In Cinema?
I still have the same role, position and responsibilities as before.
How did COVID affect you and your business personally?
I went from traveling almost weekly to not at all, so I'm not as busy as I was, obviously. That has been the biggest difference. I have relocated from Chicago to Southern California.
How did your role, position and responsibilities change (if at all) during the pandemic?
No change, I still have the same duties as before.
Can you tell us a little bit about what your days were like and what you were doing over the past year?
Mostly my days consisted of checking in with customers and offering any help and support I could. Dolby has been great with payment plans during the pandemic. Our customers have really appreciated being able to pay down balances they had prior to COVID, while still being able to purchase new products to help get equipment up and running after a long shut down.
Do you think COVID will change the cinema business? If so, how?
Yes, the landscape will be very different, for one. We will lose some theatres, there will also be different owners and possibly even new groups purchasing closed theatres. We will most likely lose some of our dealers. So again, the landscape will be different.
How do you believe the cinema industry can recover once audiences are able to visit movie theatres again?
First of all, theatrical windows will have to take precedence over other film release strategies (particularly day-and-date). But the experience of going to a theatre and watching a movie with a group of people will be a big factor. Theatres will need to provide excellent service to remind people why they come out of their home. Great popcorn, clean facilities and friendly staff all add to a wonderful experience. People want to be part of an experience and that does not include watching a movie on your sofa…
What do you like most about working in the cinema industry? What is one of your fondest memories?
The people for sure. I've been doing what I do for over 25 years, mostly with all the same players. Both customers and competitors are like family. And previous theatre openings were brilliant – just a great big party with everyone involved attending and celebrating our industry with another successful opening. Or, after a long week at ShoWest, going to RIO and dancing all night to the band Boogie Knights. Everyone would be there and it was a great night of blowing off steam after a long show week. Just the best!
---
Navigation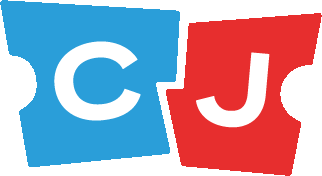 Latest posts by Celluloid Junkie Staff
(see all)