This post is part of CJ's Top Women In Global Cinema 2021 – Redux.
Are you still working in the cinema industry?
Sadly, I am no longer in paid work in the cinema industry. I resigned from Vista Group early in 2020 after close to eight years of supporting Vista's growth. A month later New Zealand was in their first stretch of COVID lockdown for five weeks. So, the break I intended to take after leaving Vista was rather different than I had expected!
I'm delighted to report that I maintain my links with the cinema industry through the Vista Foundation, Vista Group's social responsibility initiative that fosters the continued success of the New Zealand film industry (acknowledging Vista's founding and home market). I am a Trustee of the Foundation. We have been very focussed this past year and more, with initiatives that care for our screen industry workforce and their families, and with helping to ensure that the art of film-making continues to prosper in New Zealand. A few months ago we concluded sponsorship of the 48Hr Film Festival run for the 19th year in succession. Many involved in New Zealand's cinema industry began their careers by participating in this special "furious filmmaking" event.
What industry are you working in now and what is your position?
I am an independent consultant (as I used to be prior to joining Vista in 2012), enjoying the time-management freedom and diversity that independence allows. I have re-acquainted with my New Zealand business network, leading to largely advisory roles in both public and private sector organisations affected by COVID.
I'm lucky to have the opportunity, knowledge and experience to support New Zealand exporters and help them grow – just as I did with Vista. The tech sector in New Zealand – still my favourite – remains brilliantly innovative, passionate and growing – including Vista Group whose navigation of the past 14 months, particularly their customer care strategies, is impressive.
Did COVID play a role in your taking a position outside the industry?
No. Practically-speaking, there is limited choice in the industry in New Zealand; we may feature on the world stage when it comes to the movie business but the number of enterprises operating internationally (which excites me), or aspiring to do so, are limited. But COVID has influenced me to extend my work to the nonprofit sector where I hold two governance roles in social services organisations separate to the Vista Foundation.
For both, the COVID-related massive increase in demands from our community for financial, social, mental health support etc., has resulted in major strategic review. Funding and growing our social resources has become essential and I'm lucky to possess the business acumen, along with others, to help achieve these goals.
How did your experience working in the cinema industry help you in your future position(s)?
A previous career experience for me was in television, marketing a business that distributed content via satellite and fibre using a leased global network. This was entirely a commoditised offer, whilst Vista was and still is, a bespoke non-static offer of innovative technology that is unmatched anywhere in the world, as far as I'm aware (no bias intended).
From my perspective, in both cases the focus was on the benefits of the offer, which (A) needed to be unmatched competitively in our B2B market and (B) needed to be unmatched competitively in our customer's B2C market. This may sound like idealism to some but it is not; in fact both A and B are objectives. Why would or should your customer want to invest in your service or product if it doesn't have these attributes?
My first experience required strategies to 'de-commoditise' the offer to differentiate it from stiff competition and add tangible customer value, whilst my second (Vista) experience required strategies to better 'inform' the market on the depth of intellectual capital behind Vista, the true nature and extent of its focus on cinema and its many benefits. Each situation had a very different brief.
Briefly and simply put, my experience in the cinema industry has added to my ability to define a 'community', which any business is part of. From there, define the offer relative to the needs of the customer, figure out opportunities and challenges, think strategically (you usually can't do everything you want to at once), and from there design and prioritise marketing communications and implementation. After eight years in the cinema industry, I can do that better than I could before – endorsed, I would claim, by the growth path Vista achieved during my time there.
Based on your time in the industry, how do you believe the cinema industry can recover once audiences are able to visit movie theatres again?
Every business regardless of sector, size and scale should position itself to withstand a crisis; there is always at least one (plus?) in the lifecycle of any enterprise. Fiscal prudence (and if needs be, ruthless fiscal management) is everything – do not take the status quo for granted… For those that didn't adhere to this premise, recovery will obviously be hard at best and maybe impossible. We have already seen a few close their doors, unable to withstand the downturn.
Cinemas that have been able to navigate the effects of the pandemic, will reopen; some still won't make it economically but optimistically, most will.
I believe that audiences will return to the cinema – and as soon as they feel safe, they will flock to the cinema. Ticket sales along with added-value purchasing will gradually restore balance sheet health. New and innovative technologies and practices will support and enhance the "new normal", which will include a truce between studios and cinemas (if not already achieved) – because the reality is they are mutually dependent, even though it seems to me that they're pretending not to be. Recovery of the exhibition sector is a given in my opinion.
"The cinema experience" is not a marketing slogan – it's real. It has been since Messieurs Lumière "projected moving pictures to a paying audience" in Paris in 1895. A smorgasbord of viewing options now exist for moviegoers – but contrary to the doom merchants, the cinema remains number one.
What do you miss most about working in the cinema industry? Or, what is one of your fondest memories?
I miss the fantastic – very fantastic – people at Vista and all others that we had the good fortune to interact with carrying out our work. (Except one; there is always one – let's not pretend otherwise).
I will always remember, during one of the Vista Group parties in the Vista Lounge at CinemaCon, a man approached me, and said "Are you Christine from Vista?". "Yes," I said. "Well, I'd just like to congratulate you on the way you have marketed Vista Group; Vista is clearly one of the leaders in our industry and you should be very proud of that." I was so blown away by his trouble to find me and say this, that I didn't ask his name but taking that message back to our small team in Auckland was special.
If an opportunity arose, would you ever like to work in the cinema industry again?
Absolutely! But I don't think there are many (or any!) enterprises to compare with Vista Group in New Zealand. I'd have to move offshore!
---
Navigation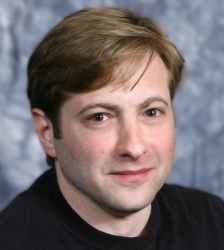 Latest posts by J. Sperling Reich
(see all)