This post is part of CJ's Top Women In Global Cinema 2021 – Redux.
How have your role, position and responsibilities changed since you were first nominated for Top Women In Cinema?
My role, as a CEO of my own cinema company, hasn't changed. Neither has my role as the president of the Swiss Cinema Association. The fact that we all should continue to strive for gender balance in our industry was strongly supported by the Top Women In Cinema list. That is a positive thing.
At the same time it is still sad that in the 21st century we need to build awareness of gender equality on management level by creating lists of women who fight with passion for the cinema industry and for gender equality. Our industry still needs to understand that we produce films, distribute films, program films for OUR audiences. And our audiences are not simply just white and male. The understanding that our society and thus our audience is diverse is slowly improving. I remain positive that we will be able not just to raise awareness by creating lists but by live gender diversity in our industry in the, hopefully near, future.
I am also grateful to all the Top Women in Cinema women (and far beyond these women) who believe in the cinema experience and in representing our audiences!
How did COVID affect you and your business personally?
How did it not? The coronavirus crisis has deeply shaken our private and professional lives. Our industry has existed for 125 years and is crisis-tested and, therefore, also crisis resistant. Cinema has often been pronounced dead, but has emerged stronger through every crisis. This historical knowledge helps us every day not to lose sight of our passion. Because we will survive this crisis, too. However, I also admit that this crisis has hit us harder than the other crises of the 20th century. As far as I know, there has never been a time (at least in Switzerland) when cinemas and cultural life in general were put on hold for such a long period of time, and an occupational ban was imposed on us.
Now it's a matter of remaining optimistic, continuing to fight for the cause – films in the cinema – and keeping the end of the tunnel of this crisis in mind. We will continue to stand up for our values: to be able to offer the audience a film in an environment of unique quality. The cinema is and will remain a meeting place and we will stand up for this – with work, passion and the belief in our industry!
What can we learn from this crisis? We have to work and think in an even more cross-linked way. We have to make more use of synergies with other cultural venues – on a national and international level. We need to do the right political lobbying to stand up for our industry. And I consider it a priority to give our audience the security that we are – not only in the pandemic – a safe place to meet, to converse, to dive into a story together, to cry together and – very importantly – to laugh together!
How did your role, position and responsibilities change (if at all) during the pandemic? Can you tell us a little bit about what your days were like and what you were doing over the past year?
In the days of the lockdown, it was often a matter of understanding what was being politically imposed: are cinemas cultural venues, leisure time venues, event venues? When and how must compensation be claimed? Switzerland is divided into four language aeras, 26 cantons and everywhere regulations were treated differently. I am glad today that we managed for the most part to convince all different political levels that cinemas ARE cultural venues.
Beside the political level, it was also very important to inform the staff about the employment situation in the short-time. A big part of my daily routine was to be active in the associations – the Swiss Cinema Association and Procinema (the umbrella organization between distribution and cinema), to be able to understand the different regulations in the cantons and to do political lobbying on a national and cantonal level. The work was intense, but in the end we are all happy that we can work "properly" again and that our cinemas are back in the foreground. The time between March 2020 and April 2021 was not boring, but more monotonous than I am used to. On top of that, as a mother of two daughters, I also had to keep an eye on how their daily lives had to be organized – homeschooling fortunately didn't last long in Switzerland.
Do you think COVID will change the cinema business? If so, how?
The cinema industry is always changing. This is precisely why it is resistant to crises. The cinema business has been around for over 125 years. The industry has evolved, sought synergies with other media, and therefore overcome crises. Today, streaming is in everyone's mind, just as television was the big topic in the 1950s. What we've seen in the last couple of years is that the moving image can be consumed in different ways. That is not a bad thing. For me, the priority is that moving images are consumed and enjoyed.
What we need to learn from these last months: synergies are always valuable. We need to work closely with local partners, other cultural venues, other leisure time offers. And we can also use synergies with streaming platforms and consumption. There is more and more content on the market, i.e. films, that have to find their audience. Not all films will have a place in the cinema. And so other forms have to be sought. So, the industry continues to evolve after COVID as it has been evolving before COVID.
Structural crises and end-times discussions are part of the cinema world. And yet the end has never come and will never come. Cinema evolves and with every crisis, new content, new technologies, new synergies emerge. What has remained through all these decades and continues to remain is the unique feeling of being able to share stories with people, to laugh, to cry, to reflect – together. That's cinema, and that's exactly why cinema will survive – despite all the ever-repeated doomsday announcements.
What do you like most about working in the cinema industry? What is one of your fondest memories?
I love the diversity of the work in our industry – cinema unites culture, art, business, entertainment, social and political thinking. There are so many interesting jobs we have to offer in front and behind the scenes. And there is probably no other industry that unites so many passionate people.
To work in our industry you have to be passionate. I have many memories that created the passionate cinema-flame. I still faintly remember my first cinema experience: I was about four years old and went to the cinema holding my mother's hand. Of course, it was dark in the auditorium when the movie started. Before I devoted myself to Heidi and Alpöhi, I shouted through the hall, "Mom, why are all the people asleep, they should watch the movie now!"
A recent experience shows as well why I love my job: at one of my first visits to the cinema after lockdown (it was a family film), I observed the audience. The children's eyes shone through the auditorium. The kids were excited, the parents were excited with their kids. At the end of the film, the children in the (socially-distanced) full auditorium started clapping their hands full of enthusiasm. This joy among young and not so young movie goers moves me every time and shows me again and again that I have landed in the right job.
---
Navigation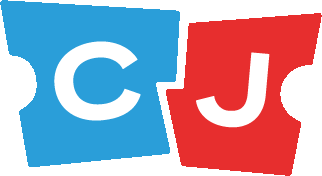 Latest posts by Celluloid Junkie Staff
(see all)