This post is part of CJ's Top Women In Global Cinema 2021 – Redux.
How have your role, position and responsibilities changed since you were first nominated for Top Women In Cinema?
When I was first listed in the Top 50 Women in Global Cinema in 2018 I was traveling the world visiting cinemas, attending trade shows, working far too many hours and loving every minute of it (if you ignore waiting at airports, not enough sleep and all the other stuff you have to deal with when traveling).
In March 2020 I was due to be away from home for a month. I was heading for Dubai then on to Australia, traveling up to Las Vegas for CinemaCon before heading home. Then the pandemic happened. Furlough happened. Initially, we all thought the lockdown would only be around three months and in July came a three-month redundancy notice. Redundancy from a company that I had served for almost 30 years.
How did COVID affect you and your business personally?
You would think that somebody in my position would be devastated. Being described as an industry "veteran" comes with a price (even though it is a great compliment). My initial feeling was that there was so much young blood out there, desperate for work, with small children to feed, mortgages/rent to find, that maybe it was time to hang up the Qantas Gold Card. I was not going to rush into looking for new employment when there were people who were far hungrier for it than I.
However, the support I had from the exhibition industry as a whole was overwhelming. How could I possibly be sad? My phone was either ringing or pinging with messages for months. The approaches I had from people who wanted to employ somebody with skills I didn't even know I had, were many. Some, I turned down immediately and some I considered very carefully and left them on the table. Whatever I chose to do had to be exactly the right fit for me.
How did your role, position and responsibilities change (if at all) during the pandemic? Can you tell us a little bit about what your days were like and what you were doing over the past year?
What did I do when the world was on hold? Obviously, just like everyone else, Zoom meetings and industry seminars kept me up-to- date with what has been happening in the global cinema world. We all know that there is nothing like face-to-face contact but without a doubt, these new virtual communication methods have been extremely useful.
The time has flown by; it is like we've all been in a state of suspended animation. I do know that I have been incredibly busy. I have spent lots of time at the gym (online sessions when necessary) and walking the Herefordshire countryside. My garden is looking beautiful and I have caught up on DIY jobs around the house that have been overlooked for too long.
I started a new company www.35cinema.com with my ex "work husband" who worked in the same company as me for 34+ years and we have completed a couple of good projects. It will never make us millionaires as it is old technology, but every little helps.
The most exciting news though, is that from the beginning of May 2021, I was taken on as Brand Ambassador for Ferco Seating Ltd. This was an easy decision for me as Ferco concentrates on quality and customer service and has an excellent reputation. Most of you will already know that these credentials are of paramount importance to me. I am looking forward to the world reopening fully so I can get back in harness properly.
Do you think COVID will change the cinema business? If so, how?
The exhibition industry will survive and change, just as it always has done. When cinemas were first built over 100 years ago, it was common to have auditoriums accommodating well over 1,000 people whereas now, some have less than 50 seats. Some sites will disappear. Some will change hands. In my view, there will be a huge appetite for movies, and smaller auditoriums may be the way forward. Before the pandemic, parts of Asia in particular were already providing smaller screening rooms that you could hire privately and choose your preferred film. Exclusive/VIP auditoriums were growing in number and I am sure that multi-use venues will continue to grow in number too.
How do you believe the cinema industry can recover once audiences are able to visit movie theatres again?
Now, more than ever, operators will need to know far more about their customers. They have all the information at their fingertips, but they need to learn how to use it. This is crucial going forward. Interpreting data the correct way could determine their survival. Everyone needs to adapt to the world as it is going to be, not as it was.
What do you like most about working in the cinema industry? What is one of your fondest memories?
I have a badge that says, "I actually get paid for this". Sometimes, when I am in a fabulous restaurant with clients sharing experiences of our beloved industry, I think about how lucky we are to be part of this huge global family.
---
Navigation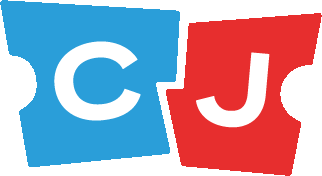 Latest posts by Celluloid Junkie Staff
(see all)