This post is part of CJ's Top Women In Global Cinema 2021 – Redux.
How did your role, position and responsibilities change (if at all) during the pandemic? Can you tell us a little bit about what your days were like and what you were doing over the past year?
Advocating for movie theaters has always been the core of my job, so in that way my job was unchanged during the pandemic. However, every single thing about my daily life and responsibilities shifted completely during the pandemic. Before describing the changes to my own daily life during the pandemic I want to be very clear – NATO is a small team and we would have not been able to achieve any of our significant successes without the help of an army of volunteers, from members to lawmakers to studio partners and beyond. It takes more than a village – it takes an industry.
For me, the early pandemic was focused primarily helping members navigate some of the initial aid programs including the Paycheck Protection Program (PPP), Economic Injury Disaster Loan (EIDL), Net Operating Loss Carryback provisions (NOLs), the Employee Retention Tax Credit (ERTC), and Main Street Lending programs. Led by Esther Baruh, members of all sizes helped us review early drafts of legislation to spot areas of concern, which led to improved legislation. Once the bills were law, Esther and I worked on frequent member webinars to address these various complex programs and share any updated guidance.
As cinemas began re-opening in international territories, we began studying the health and safety protocols and outcomes of movie theaters, to help guide domestic members as they reopened. What we found was a stark difference between movie theaters and other communal gathering places. Namely, we found that there had been no evidence of any community transmission in a movie theater anywhere in the world. We coupled that finding with lots of scientific research on community spread and wrote a white paper explaining why movie theaters were particularly safe when it comes to COVID transmission. This research helped pave the way for CinemaSafe – a groundbreaking set of voluntary industry guidelines to ensure safe reopening. CinemaSafe was a true partnership of leading epidemiologists, exhibitors, and passionate industry stakeholders, who met daily to work on implementing and messaging CinemaSafe to moviegoers across the country. A special mention is necessary here for CAA's Megan Crawford, Warner Bros.' Kelly O'Connor, IMAX's Megan Colligan and Cinemark's Wanda Gierhart who worked tirelessly on this campaign (and the 'The Big Screen Is Back' campaign!) out of love for this industry. I was fortunate to be able to work with these industry leaders on a daily basis to help promote this industry.
Of course, the bulk of my pandemic life has been spent working on the "Save Our Stages" COVID relief grants (now the Shuttered Venue Operators Grants or "SVOG"), a $16.1 billion industry-specific emergency relief program. This grant program was the primary focus for months of both myself and Esther Baruh, with Esther leading the lobbying and me leading the implementation, but truly both of us leaning on each other at every step of the way. This grant program did not happen by accident. It was the result of so many factors including building strategic partnerships (especially with the National Independent Venue Association led by the amazing Dayna Frank), mobilizing association member network, and leading integrated public awareness campaign (#SaveYourCinema) yielding nearly half a million letters to Congress. The grant program will provide at least $2 billion in direct aid to movie theaters across the country.
The SVOG program is a necessary lifeline but it was also incredibly complicated. As a result, I provided frequent advice to members either directly or as part of our weekly State of the Industry webinars, which began during the pandemic. I also drafted language for the SBA and lobbied for critical changes to the guidance which were key for our members. This work has continued throughout the initial award phase to appeals and reconsiderations. I personally spoke to thousands of exhibitors and have never felt more connected to our membership than I do today as a direct result of this program.
I am grateful to wear multiple hats at NATO which allowed me to participate in a number of key initiatives during this pandemic. Aside from these things, I also helped members navigate legal issues such as mask and vaccine policies; challenging unconstitutional state/local reopening orders; drafting memos on business interruption insurance and more. I have helped on antitrust matters throughout the pandemic including participating on a Department Of Justice (DOJ) panel on music licensing, resulting in a major industry victory securing the movie theater exemption. In my industry relations role I participated in a number of high-level studio and creative meetings.
I am proud of the work that everyone at NATO accomplished this year, but I think I speak for everyone in this industry when I say I cannot WAIT for this pandemic to be a distant memory.
Do you think COVID will change the cinema business? If so, how?
At the beginning of the pandemic I would have certainly said yes. In my darkest days I envisioned thousands and thousands of shuttered theaters and towns with no cinemas for 50 miles. But now I am more bullish on this industry than ever. This global pandemic did shutter theaters – some for over a year – but almost all of our theaters are still here. This industry is full of people with grit and entrepreneurial spirit and, just as with the pandemic in 1918, movie theaters have proved they can survive anything.
I hope the one thing movie theaters learned from this is the powerful impact they have on their communities. The #SaveYourCinema campaign (spearheaded by the incredible Esther Baruh) led to over 365k+ letters to Congress. These were moviegoers across the country who went out of their way to input personal information and send letters to lawmakers. We also saw incredible public support from our Big Screen Is Back campaign, including a spot at the Oscars that was shared all over social media. Movie theaters matter to so many people and so many communities and I hope movie theaters can continue to engage with their local moviegoers coming out of this pandemic.
How do you believe the cinema industry can recover once audiences are able to visit movie theatres again?
Absolutely! In fact, the numbers are already proving that when there is great, exclusive content, the audiences are ready to return. In fact, for many exhibitors July 2021 was better than July 2019. And of course, led by Shang Chi's exclusive theatrical run, cinema exhibition broke all-time records for Labor Day this year. Movies are an essential element to our culture and without movie theaters, movies simply fail to make the same cultural impression. The pandemic definitely proved that there is no substitute for real, human interaction. And watching a movie in a theater with friends and strangers is an inclusive, affordable, exhilarating, shared experience that isn't going anywhere.
What do you like most about working in the cinema industry? What is one of your fondest memories?
The people, of course! This industry is full of truly passionate people who are in this business because it is in their blood. From my first days at NATO, I have been welcomed with open arms by some of the kindest people I've ever had the pleasure of knowing. I also have the privilege of working with exhibitors from all corners of the country and the globe, meaning I am exposed to so many different ideas of what moviegoing is and should be. We can all be victims of living in our own bubbles, but this job and this industry have meant I am constantly challenged to do better and be better and think bigger. Cinema exhibition is always local despite the global reach of the content and many of our beloved cinema brands.
My fondest memory, hands-down, is CinemaCon 2021. After a grueling seventeen months of pandemic, thousands of exhibitors, vendors, studio partners, members of the press and more gathered together to celebrate moviegoing. For me personally, I spent so much of the year fielding phone calls, text messages, emails and zooms with hundreds and hundreds of small and mid-sized exhibitors working through the SVOG program – many of whom I had never met in person. To finally be able to meet people face-to-face, and share the joy of finally getting through the darkest times, was an experience I'll never forget. I always knew what I was fighting for; but being with everyone at CinemaCon it was clearer than ever who I was fighting for. I will be forever grateful for the trust so many put in me to help steer them through this program (but I will be happy to put this program officially behind us all!).
---
Navigation: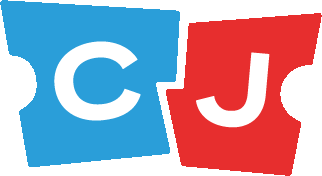 Latest posts by Celluloid Junkie Staff
(see all)