This post is part of CJ's Top Women In Global Cinema 2021 – Redux.
How have your role, position and responsibilities changed since you were first nominated for Top Women In Cinema?
Though my role and position as the CEO remains the same before and after nomination, the nomination does make an impact as it encourages many people (women) in our industry to power on.
How did COVID affect you and your business personally?
COVID gave my family and me a lot more time to spend together but at the same time, so many businesses have been disrupted. As such, the business community as a whole suffered from the mandatory closures, and movie releases being delayed repeatedly. For Singapore, the impact was mitigated with help from our government, landlords, suppliers and our team's effort and we are proud to be able to still deliver a small EBITDA (fiscal measurement) last year to our stakeholders.
How did your role, position and responsibilities change (if at all) during the pandemic? Can you tell us a little bit about what your days were like and what you were doing over the past year?
Last year, in the midst of the pandemic, cinemas were mandated to close for two months (called a "circuit breaker" period) so in the initial months, we had to pivot and work on multiple fronts.
During the circuit breaker, only essential businesses were allowed to operate and everyone had to work from home. During those few months, we launched our e-commerce store 'House of Mr. Popcorn' on ecapitalmall.com (launched by Capitaland, one of our biggest landlords) and started offering our concession food and beverage (F&B) takeout offering through Food Panda. We were pleasantly surprised that customers were ordering our popcorn combos for delivery to their home and we have continued our online F&B takeout ever since.
Singapore entered Phase Two of its reopening in July last year (2020) and we are continuing our operation, which has seen many successes since reopening.
"Shock Wave 2" (starring Andy Lau) surpassed the first movie, "Shock Wave", in terms of box office results. This was achieved despite the sequel being screened under reduced seating capacity and with a change in rating from PG to NC16, which usually results in a dip in attendee numbers.
We witnessed good turnout and box office performances for titles such as "Godzilla vs Kong" that made a bang by having the biggest weekend opening since cinemas reopened last July, surpassing "Wonder Woman 1984".
All these exceptional responses [to these films] show that Singaporeans still appreciate the cinematic experience and that it cannot be found elsewhere.
Do you think COVID will change the cinema business? If so, how?
Prior to COVID, the cinema industry was already having to grapple with competition from streaming and piracy, and this hasn't been helped when people are forced to stay at home for such a prolonged period. Some people may actually get into the habit of staying at home for all their entertainment needs and may visit the cinema only occasionally. It is therefore pertinent to cinema operators to market their venues and offerings as much as possible, to those audiences who had missed these pleasurable and immersive experiences.
We are also heartened that this pandemic has provided us with an opportunity to continue to engage with our customers even more closely, albeit in different ways. From opening up our spaces as co-working hubs, to allowing the thrill of gaming on a big screen, to launching art jamming sessions at our Grab&Gold Café.
At Golden Village (GV), we constantly remind ourselves to keep to our brand promise of giving our patrons "more than just a movie".
How do you believe the cinema industry can recover once audiences are able to visit movie theatres again?
Cinemas will recover, and it is due to the two main points below:
Unless the COVID-19 virus turns people into recluses, people will still want to go out and do something together with friends or family every now and then. Going to the cinemas is a great weatherproof pastime that people love, and the big screen communal experience, at affordable prices, will continue to draw people. Therefore, I believe cinema will still be relevant and will survive this crisis.
The line-up of movies [to be released] and their appeal will draw people back to the cinemas when COVID is under control and movie releases stabilise. People who say they can watch [James Bond] "No Time To Die" or the latest "Fast and Furious" film on the small screen at home (and enjoy it as much) are missing out!
What do you like most about working in the cinema industry? What is one of your fondest memories?
No other industries produce the most creative, interesting, mind-blowing products like ours! Every week, there is something new coming out for the big screen and what gems some of these films are!
My fondest memory was about 20+ years ago, when I had just joined the industry. That year, CineAsia was held in Singapore (the one and only time) and I was lucky to be invited to the events and screenings. That year, James Cameron's "Titanic" was previewed at one of our [Golden Village] 500+ seat cinemas and I was amongst those who witnessed this epic movie before many others. Everyone cheered, clapped and gave a standing ovation at the end of the screening and I could feel my goose pimples as Celine Dion's [track] "My Heart Will Go On" came on… it was such a pleasurable treat to watch one of the best movies of all time on one of the best screens in our country and this has to be one of my fondest memories.
---
Navigation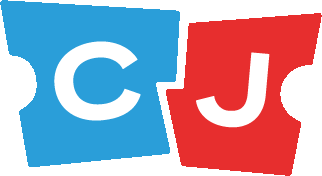 Latest posts by Celluloid Junkie Staff
(see all)