This post is part of CJ's Top Women In Global Cinema 2021 – Redux.
What industry are you working in now and what is your position?
I still work in the industry on a reduced basis as a consultant to Live Viewing Japan and a founding board member at Women in Exhibition, however I moved into the broadband industry and I am now the Managing Editor at the SCTE, the Society for Broadband Professionals. I am responsible for all the sales, marketing and event organising for the association as well as writing and editing a quarterly glossy magazine for the society's members and trade shows worldwide.
Did COVID play a role in your taking a position outside the industry?
Absolutely. I wouldn't be here if COVID hadn't happened.
How did your experience working in the cinema industry help you in your future position(s)?
I set up and ran the Event Cinema Association (ECA) for six years, so I have board level experience of a non-profit membership organisation, plus I managed all the marketing and event organisation day-to-day.
I've also been a freelance writer for the last 15 years writing for the trade press, so my experience in both of these areas was attractive to the SCTE.
Based on your time in the industry, how do you believe the cinema industry can recover once audiences are able to visit movie theatres again?
Yes, but the fragile relationship between exhibitor and distributor has been rocked to its foundations by COVID; the exhibition sector needs to learn from what has happened, reinvent itself and fast. For too long it has been spoon-fed by the studios and it took a pandemic to accelerate what a lot of us saw coming anyway – the rise of streaming and the potential bypassing of a theatrical release completely.
The complacency of the industry over many decades has been badly exposed. It seems to me that exhibitors now need to exploit ALL forms of entertainment, in whatever model is most appropriate in order to remain relevant, contemporary and attractive to audiences who have become used to sitting on the sofa to watch cutting edge filmmaking.
The windows argument now looks ridiculously antiquated against other, far more serious threats. In my opinion, without some serious boardroom bloodshed to allow fresh, diverse thinking at executive level, no lessons will be learned from this and the industry will not survive.
What do you miss most about working in the cinema industry? Or, what is one of your fondest memories?
The people. I miss my friends, the day-to-day banter, the laughs, CineEurope, CinemaCon, the UKCA conference. I haven't met my new employers yet; I haven't even left my desk in seven months. It's all been via Zoom. My fondest memories? At Disney I had a whale of a time. I dreamed about it for a long time after I left. The early 2000s was a great time to be at a major studio.
At the ECA it was fantastic to build something that everyone involved in it believed in; it was hugely rewarding and exciting and I remember in the summer of 2016 working the room at a pool party in Barcelona surrounded by 200 industry colleagues, members, press, friends in the afternoon sunshine and thinking, this is pretty good. I am very proud of what I have built. You might even have been there!
If an opportunity arose, would you ever like to work in the cinema industry again?
Maybe. It would have to be a pretty compelling opportunity. I like it here now, though it was a wrench to leave.
---
Navigation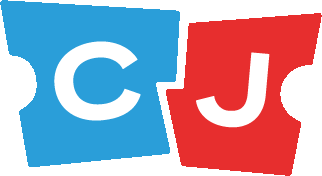 Latest posts by Celluloid Junkie Staff
(see all)