This post is part of CJ's Top Women In Global Cinema 2021 – Redux.
How has your role, position and responsibilities changed since you were first nominated for Top Women in Cinema?
Professionally among my peers this nomination has boosted my profile and given additional recognition to my work in our cinemas over the past decade. It has elevated my status as a role model for my employees and other female colleagues and competitors in neighboring countries.
From an aspect of personal growth and development, this recognition gave me the motivation to improve myself in line with my position and responsibilities working for my company. And it made me want to strive to create and break new records now that we are gradually winning the fight against COVID.
How did COVID affect you and your business personally?
After working in Ghana for over a decade, my company's brand finally became a household name and major brands were lining up to partner with us in the exhibition of local and international content. To keep it short, business was great!
When the pandemic started and we had to close down, COVID affected my company and me in both positive and negative ways. From a positive aspect COVID reaffirmed my strength and resilience as a leader. With the aid of introspection, I found mental and emotional strength to manage the expectations of my team. This has brought us closer together. On the negative side, the difficulty in letting some staff go to meet their obligations elsewhere has left a void in our team now that we have reopened.
How has your role, position and responsibilities changed (if at all) during the pandemic? Can you tell us a little bit of how your days were like and what you were doing over the past year?
In as much as I took on the role of being the "equal opportunities" boss before the pandemic, during the COVID-19 period I observed that my role changed to that of a "guardian" and a "mother figure" to my employees. This is because I realized that I had to actively take on the role of guiding my employees,to make sure we all looked forward to better days. This had me calling them every now and then to check up on them personally.
I spent the past year spending more time with my family, helping to create side hustles and businesses with my peers, self-actualizing, discovering and focusing on my passion of change management and project management. And finally I did a lot of research into post COVID regulations and procedures in developed countries in anticipation of our opening in June 2021.
Do you think COVID will change the cinema business? If so, how?
I believe COVID will change the cinema industry for the better, as it has made and will make cinema operators put in more effort in relation to the safety of their customers.
Secondly, because the pandemic caused cinemas and other outdoor entertainment to shut down, the added change COVID brings to the table is the need for more creativity from cinema operators and marketers. [The pandemic] will drive them to be more innovative with ensuring locations are not just for moviegoers but that they also serve as venues for great experiences and family entertainment.
How do you believe the cinema industry can recover once audiences are able to visit the movie theatres again?
I honestly believe quite a lot of people are looking forward to returning to the big screen, to watch blockbusters and great movies with people around them in the cinemas, just like football fans cannot wait to watch a football match in a stadium. The cinemas can capitalize on this nostalgia to aid recovery by communicating messages on their brand's platforms, to make their audiences feel safe enough to use their services, regardless of the stigma COVID has caused.
What do you like the most about working in the cinema industry? What is one of your fondest memories?
What I have missed most about the cinemas is mainly the joy and the mixture of emotions that fills up our halls before and after a movie session.
My fondest memories include smelling freshly-made butter popcorn, and witnessing the excitement and raw anticipation at the box office when customers battle to get the best seats in our cinemas.
---
Navigation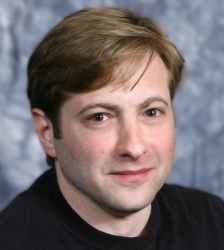 Latest posts by J. Sperling Reich
(see all)