This post is part of CJ's Top Women In Global Cinema 2021 – Redux.
How have your role, position and responsibilities changed since you were first nominated for Top Women In Cinema in 2020?
I have been growing in my role as director of theatre development throughout the year, focusing mostly on partner relations and ensuring I could do everything possible to help and be there for my clients. I have really made it my personal and professional goal in 2020 to focus on the "people" side of this business – keeping the conversation going and ensuring an open channel of communication.
How did COVID affect you and your business personally?
The main impact has been on my daily and weekly schedule – I had to get used to not traveling as much and learn how to remain present in clients' minds virtually, which I found to be a struggle in the beginning. Working from home also required me to change some habits and rituals in my personal life which took some getting used to. I think I have learned a lot about myself in this time, especially how much I feed off other people's energy to fuel my own productivity! I have missed simple (and underrated) things such as the daily commute, which I am excited to get back to hopefully soon. No Zoom call can truly make up for a good old in-person catch up.
How did your role, position and responsibilities change (if at all) during the pandemic? Can you tell us a little bit about what your days were like and what you were doing over the past year?
Nothing has formally changed about my role, even though I did have to shift my focus and goals for the year somewhat because of the situation. I also tried to use some of the time that once would have gone towards travel, to being more connected with our various internal teams, which I believe will eventually be a great thing for our group in general. We have spent time discussing how we can work better and more efficiently on a number of tasks and processes, which I know will help me carry out my job even better in the future.
Do you think COVID will change the cinema business? If so, how?
I think COVID has definitely sped up some changes that were already in the making. We have all seen the direction in which some of the major trends were heading, and COVID has probably allowed them to come to pass a good three to five years quicker than they naturally would have. I think the industry will (have to) be more flexible, agile and dynamic moving forward, with some of the decisions and changes it will have to face. Fundamentally, I do think cinemas will continue to thrive, we might just have to redefine what cinema stands for in the coming years.
How do you believe the cinema industry can recover once audiences are able to visit movie theatres again?
By doing what we do best: put on an incredible show.

What do you like most about working in the cinema industry? What is one of your fondest memories?
I sometimes like to stop and think of the "why". "Why" we are doing what we are doing. And the "why" for people like us working in this business is to offer people unforgettable memories and experiences, offering them a place where dreams come true (if only just for a couple of hours). It's a pretty exciting why, especially in this crazy world we live in today. And we all are truly passionate about this why.
It's such a special business, and it's a business that has gone on since the beginning of time when people used to sit around a fire and tell each other stories. The difference is now we get to do it sitting around an IMAX screen instead! I associate going to the movies with my two best friends: every Friday night for about 10 years, we used to meet up for dinner and a movie – those nights are some of my fondest memories, and they all involve sitting in eager expectation for a movie to begin!
---
Navigation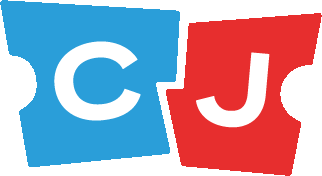 Latest posts by Celluloid Junkie Staff
(see all)