This post is part of CJ's Top Women In Global Cinema 2021 – Redux.
How have your role, position and responsibilities changed since you were first nominated for Top Women In Cinema?
I am privileged to say that I am still in my role as the Managing Director of the Event Cinema Association (ECA). In terms of my role and responsibilities, it's vitally important to constantly evolve and improve the offering of the Association in order to serve the needs of the ECA's diverse membership, particularly after the past 15 months.
Since the ECA reformed over two years ago at the end of 2018 we've tried to remain relevant and responsive to the changing needs and landscape of the industry. Without doubt the clearest benefits of the ECA are the events we put on and the promotion of content. One of the biggest challenges for the ECA is for the Association to be more international and less UK-centric. This is certainly one of the key ambitions of the Association moving forward. The increased participation at global events, a series of international interviews in our newsletters and now being able to share more global insights and box office performance have all been credible milestones for the ECA, with the intention of building networks in more global territories.
How did COVID affect you and your business personally?
COVID affected us all in so many ways, we all had to face and adapt to radical changes in both our professional and personal lives. The constant waves of uncertainty and not being able to forward-plan was certainly challenging.
The decision was made early on for me to be put on furlough. It made financial sense to pause membership renewals and effectively 'bank' what we did have for when it was needed. With the industry shut down, there was little the ECA could do in regard to its daily operations in the initial months of the pandemic. That said, it was important for us to maintain a presence and support the industry where we could.
COVID forced us all to be more agile and deal with things day-to-day. Forward planning was impossible, which, personally, was a steep learning curve for me and was difficult to cope with at times.
My hope was to always be able to return to my position and for it to have some level of short-to-medium term security. There were points over the last 18 months where it didn't seem like a possibility and those periods were extremely difficult and exhausting, to be honest. I'm sure we all felt like we were constantly firefighting, hoping to survive and come through the other side. But I am very fortunate and grateful to still have my role and I know we have lost so many great colleagues from our industry due to COVID, it's been such a challenging year. But I feel this year has certainly united us and strengthened our relationships across the industry.
How did your role, position and responsibilities change (if at all) during the pandemic? Can you tell us a little bit about what your days were like and what you were doing over the past year?
Pre-pandemic, the ECA was on a decent upward trajectory. We had achieved and delivered so much in the 15 months since I was appointed. The pandemic hit us at a real turning point, having worked so hard to improve the Association's position and visibility in the industry.
The decision was made early on for me to be put on furlough. Everyone faced their own battles and adversity at some point. But my life derailed quite early on. My father sadly passed away from COVID late March 2020, a few weeks after my furlough started. I am someone who would normally throw myself into work as a distraction, but instead I had, for various reasons, four weeks of self-isolating, trying to cope with so many changes and heartache. It was a dark and tough time.
Then, at the point I was ready to distract myself, I was grateful and lucky to pick up some consultancy projects with the UK Cinema Association (UKCA). To be able to focus my mind on something and to still be working in an industry with people I adore, was a lifeline for me. I am very grateful and feel very privileged to have had that opportunity.
I was also approached by UNIC to become a mentor for the fourth edition of their Women's Cinema Leadership Programme. Not only was I shocked but I was honored to be part of this. It truly is an enriching programme whether you're a mentee or mentor. Sharing our common experiences and concerns over the past year, the network became a real support system for me. Working with my mentee, Rachel Bland from Vue Entertainment, over the last year has been so rewarding and a great focus for me.
Over the last year, I was able to make some appearances with my ECA hat on, which were wonderful – and certainly drove my ambition to find a way to return. The ECA Board of Directors and I looked at various ways of remodeling the Association and finding a way to bring me back, which ultimately led to us submitting various funding proposals. It felt like the most viable and, if successful, stable way to secure a paid position, even if just for the short term.
I was able to fit this work in around homeschooling – to those that have juggled both, hats off to you. It was exhausting, frustrating and some days were just horribly hard! The long and hardest stretch was January – March 2021. I think we all were reaching the end by then though! I wasn't really working at this point, I was just doing a few days here and there, so homeschooling dominated my days. But a positive is that I have, over the past year, had more free time to invest in me. Making sure I keep that time carved out for myself is something I intend to continue.
Do you think COVID will change the cinema business? If so, how? How do you believe the cinema industry can recover once audiences are able to visit movie theatres again?
COVID has changed how we all work and think. We've all pivoted and changed how we go about our daily lives. Yet within that we all still crave to be able to do the things we enjoyed pre-COVID. Cinemagoing is a big part of that – people still want that big screen experience. I think we are grateful to be able to leave our houses and connect with people again.
For the cinema business, I certainly feel the last year has increased people's appetites for new content and to be entertained. So I certainly feel we, as an industry, will be increasing the offering both in terms of a wider variety of content and the cinema offering. The last year has forced us all to be more digital and agile and I feel that is something the industry as a whole must adapt to. This includes everything from how we access information, book tickets and marketing.
As an industry, there has certainly been more collaboration and movement towards coexisting together. We are stronger together and ultimately, we should support each other in order to succeed.
What do you like most about working in the cinema industry? What is one of your fondest memories?
The people. This last year has really demonstrated what a passionate and supportive industry we are fortunate to work in. The desire to maintain that big screen experience and the numerous ways we have come together – albeit virtually – have been real highlights for me.
Gosh, I have so many memories but I have really missed our various industry events and bringing everyone together. CineEurope is always a highlight for me, a week of great people, content, learning and the odd drink, what's not to like. Fingers crossed that it will happen in October. Who had thought that I would actually long for the day to be able to present in person!
---
Navigation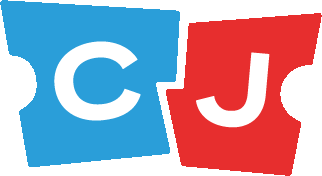 Latest posts by Celluloid Junkie Staff
(see all)