This post is part of CJ's Top Women In Global Cinema 2021 – Redux.
What industry are you working in now and what is your position?
Up until January I was the CEO of Novo Cinemas in the Middle East.  I have relocated to the Kingdom of Bahrain and am thrilled to have recently been appointed as General Manager of Bahrain BIECC for ASM Global. ASM is the world's largest venue management and services company, connecting people through the power of live experience. ASM Global operates the most prestigious entertainment, sports and exhibition venues spanning five continents with a portfolio of more than 325 venues including stadiums, arenas, exhibition & convention centres, entertainment districts, theatres, amphitheatres and equestrian & recreational centres.
Did COVID play a role in your taking a position outside the industry?
Not at all, after eight years as the CEO of Novo Cinemas this was something I had been considering for a while. COVID just delayed my decision because I wanted to ensure I supported my team and shareholders whilst navigating through these difficult and unprecedented times. My priority was to ensure the team were all OK and to make sure we maintained the engagement with our customers. It was crucial to make sure they knew how much we cared about them and were looking forward to welcoming them back when it was safe and appropriate to re-open again.
How did your experience working in the cinema industry help you in your future position(s)?
I think any knowledge, experience, best practices, learnings that you gain along the way can help contribute towards your future success in another role. It also helps you to become a better leader. I believe being in the cinema industry has helped me to become a much more empathetic, supportive and regenerative leader.
We all have different soft skills that we bring to the table that can really contribute and enhance other opportunities we take on at different times in our lives. The cinema industry is 24/7, and anyone considering a career in cinema needs to understand this is not a 9-5 role. You have to be passionate and committed – but then that's always been my philosophy for any role that I have ever had. You have to love what you do and be fully committed. I was very fortunate I had such an amazing team who shared the same philosophy. When you have that level of support, I believe anything is possible.
Based on your time in the industry, how do you believe the cinema industry can recover once audiences are able to visit movie theatres again?
Having spent almost eight years in the cinema and entertainment industry, I have no doubt that the industry will fully recover. However, I do believe the industry has been compelled to adapt and become more creative and agile. But that's a good thing, we all need to be pushed outside our comfort zones and be able to adapt to different situations whatever they may be.
I believe it has also brought us closer to our employees and our customers and to understanding their needs much better. It has also brought the industry much closer together too. I see far more collaboration and support within the industry than ever before. I see esports/gaming becoming a key feature going forward to encourage the younger generation back into the cinemas and I also see more bespoke personalised experiences coming to the forefront. But I have no doubt whatsoever that the love of cinema will always remain in peoples' hearts. There is nothing better than watching a movie on the big screen, sharing the experience with friends and family and having the waft of freshly made popcorn fill the air. Just magical!
What do you miss most about working in the cinema industry?
I miss my team, although I'm still in touch with everyone, they became my second family. They are an amazing group of individuals. They always made me so proud and we achieved so much together. There are also some wonderful " characters" in the industry who I'm proud to now call dear friends and those friendships will always continue, no matter where I am. I have really met so many amazing people during these last eight years.
What is one of your fondest memories?
I have so many fond memories. I guess rebranding Grand Cinemas to Novo Cinemas was one of my fondest memories and building the Novo portfolio to 17 locations across the UAE, Bahrain, Qatar and Oman. And not forgetting, of course, the red carpet premiere for "Taken 3" with Liam Neeson as our VIP guest in Dubai. My first IMAX CEO Forum in Carmel CA, my first CinemaCon in Vegas. Meeting Cameron Diaz, Hugh McAvoy and Hugh Jackman in London. Being named Female CEO of the Year, being recognised for five consecutive years in the CJ Top 50 Women in Global Cinema. Such an honour and a privilege. Taking part as a mentor in the UNIC Women in Cinema Leadership programme.
I have so many wonderful, fond memories over the last eight years that I will always cherish and be thankful for.
---
Navigation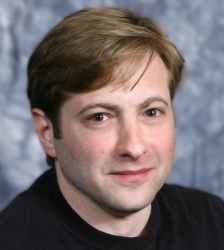 Latest posts by J. Sperling Reich
(see all)