This post is part of CJ's Top Women In Global Cinema 2021 – Redux.
How have your role, position and responsibilities changed since you were first nominated for Top Women In Cinema?
I was first nominated for Top Women in Cinema in 2017 and have been recognised each year since. This has been for the work myself and the team at DCM (Digital Cinema Media) have done to drive top line revenue and profitability for the company, while inspiring our whole industry in the UK to reevaluate cinema's role as an advertising medium. From 2015 to 2019 we had driven profits by 40% and WARC placed cinema advertising, behind the internet, as the second-largest growing ad medium.
I continue to have a clear proposition for DCM: "To be the voice of cinema as a medium and prove our unique value as part of an advertiser's AV schedule". I lead my team by implementing a clear strategy for growth to raise cinema's profile and deliver record-breaking revenues. While we're experiencing a slight detour due to the COVID-19 global pandemic, since cinemas reopened the numbers have been strong with admissions and box office figures smashing all expectations and I believe cinema will bounce back to its full strength once again.
How did COVID affect you and your business personally?
Cinemas were closed in the UK for the best part of 14 months. This also meant DCM was shut for business, which obviously had a huge impact both on our revenues and our people.
How did your role, position and responsibilities change (if at all) during the pandemic? Can you tell us a little bit about what your days were like and what you were doing over the past year?
There wasn't a rulebook for how to lead a company during a global pandemic. Myself and the rest of DCM's Executive Team had to quickly adapt and become more responsive. We had calls every morning to discuss our plans and how these were impacted by government updates. We learnt very quickly that it was key to ensure we were relaying information to the whole team – there was no such thing as overcommunication, especially at a time when you were asking your team to change lifelong behaviours.
We had weekly all-company calls and I was never afraid to repeat myself. Communication also had to be two-way – we created safe environments for the team to share their thoughts – I wanted to take the time to understand what they were going through and how we could support them. We also kept regular conversations going with our shareholders, which was crucial to the future-planning of our business.
Do you think COVID will change the cinema business? If so, how?
Cinema's proposition is stronger than ever, offering a unique viewing experience that is immersive and distraction-free. People love to delight in the sanctuary that the cinema environment offers, ready to be captivated by great storytelling, escape to another world and revel in those magical shared experiences. Cinema's core offering will remain the same – it is one of the few places where you can go and genuinely switch off.
One change we're starting to see is cinema 'time-shifting' where cinemagoing is much more balanced across the week due to flexible working and as a result, the first two weeks for a big release are likely to be more balanced in size in the future.
Additionally, although the film release strategy may be shifting with shortened theatrical windows, cinema remains first and the theatrical release will continue to be essential for most films as it's the best way to maximise income from movies.
How do you believe the cinema industry can recover once audiences are able to visit movie theatres again?
People are eager to get out and enjoy experiences and research showed over and over again that cinema was the most missed out-of-home entertainment activity for the UK public over the last year. Research also confirmed that lockdowns reignited audiences' passion for seeing films on the big screen – cinema is still the best place to watch new content.
Cinema is in the fortunate position that we're now sitting on a wealth of incredible stories that were either all ready to go a year ago and have been held back, or have been finished off in the editing room since last spring.
Cinema's comeback will come off the back of an exciting slate of movies and pent-up demand for people to get out and about again!
What do you like most about working in the cinema industry? What is one of your fondest memories?
I have worked in advertising for over 25 years across all media. Cinema is the only medium that every single advertiser and agency I have spoken to LOVES! Through our creative arm, DCM Studios, we have recently made some bespoke cinema-only copy for some major blue chip companies. To be sitting next to a client in a crowded cinema when their ad plays and the audience sits transfixed watching and reacting in real-time to a brand telling a story is truly magical! Check out the DCM website for our latest work.
---
Navigation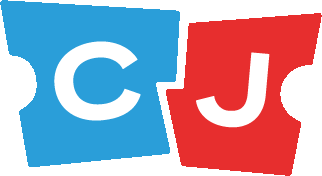 Latest posts by Celluloid Junkie Staff
(see all)