This post is part of CJ's Top Women In Global Cinema 2021 – Redux.
How have your roles, positions and responsibilities changed since you were first nominated for Top Women In Cinema?
While our titles have remained the same COVID has changed so many things. Adaptability is the name of the game! We all wear multiple hats and jump in where needed.
How did COVID affect you and your business personally?
We can't say we saw this coming, but we can tell you that experience helps. Cretors is a 135-year-old family-owned company and this is actually our second pandemic. We were here for the Spanish Flu, too. We are structured with two arms to the company that cover both commercial and industrial business. The commercial side, of which Beth and I [Shelly] oversee, came to a screeching halt as most concessions businesses globally closed down.
At the same time our industrial customers ramped up, trying to keep up with the high demand of consumers buying snack foods while they stayed at home streaming and binge watching. We have been open every day throughout this time, with strict protocols in place to keep our employees safe.
How did your role, position and responsibilities change (if at all) during the pandemic? Can you tell us a little bit about what your days were like and what you were doing over the past year?
The biggest change for me was being grounded. I typically travel quite a bit and that came to a complete stop. We work in a people-to-people type of industry. I miss the physical face-time and collaboration with our customers that Zoom can't replace. But it is in these moments that opportunities present themselves. We took this opportunity as a company to reorganize areas of the plant to improve work efficiencies. We stayed close to our customers providing videos and materials to help them train staff on how to shut down and then restart equipment after long periods of being idle.
When things get tough, we tend to engineer our way out of it. We worked to develop a line of PPE items to help our customers prepare to safely reopen. We are excited to have launched our new 360-degree UV-C Sanitizing Chamber. With a patent pending and lab testing proving 99.9% effective at killing germs we can sanitize a large variety of items at one time in one to five minutes. Beth and I spent the past year preparing a new website which launched in July. This has been a big project that required every bit of the additional time that COVID provided. Beth and I work so closely together that I think she may be ready for me to get back on the road! Wink, wink!
Do you think COVID will change the cinema business? If so, how?
Change is sure to happen. At the concession stand we see less expanded menus and a focus on the traditional five: popcorn, drinks, candy, nachos and hot dogs. Pre-ordering concessions has become the norm. Reducing touch points and reducing labor will continue to be important. At the moment, one of the biggest challenges is finding labor. Some have said that the labor shortage is the next pandemic.
How do you believe the cinema industry can recover once audiences are able to visit movie theatres again?
We need great content to get the seats filled and concessions sold. Charlie Cretors has always said that "people go out to go out!"
This past year of restrictions has taken its toll and people are eager to re-engage. The cinemas provide a great sense of community and the opportunity to escape for a couple of uninterrupted hours. Movie theatres have proven resilient by making it through the Great Depression, the coming of the television, the video rental era, recessions and we will make it through this pandemic, too!
What do you like most about working in the cinema industry? What is one of your fondest memories?
The cinema industry is unique in itself. It is a global industry with a common goal to provide amazing on-screen entertainment while providing yummy snacks in a safe environment. There are so many family-owned businesses that support this industry. The people who choose the cinema industry for their career tend to stay and it really becomes a lifetime of working with friends.
One of our favorite memories was the gala we hosted when Cretors turned 125 years old in 2010. We had 400 people from 48 countries attend to honor the birth of the concession industry. All facets of the industry joined in from studios to concession companies to distribution. It was truly a red carpet moment!
---
Navigation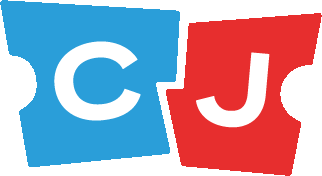 Latest posts by Celluloid Junkie Staff
(see all)