They could have easily canceled this year's event and nobody would have faulted them at all. Some may have even thanked them; seeing it as the sensible thing to do.  There are still those that wish they had. Instead, the organizers of the Cannes Film Festival postponed this year's 12-day cinematic marathon from its usual dates in mid-May to the beginning of July.
Despite the ongoing COVID pandemic, the festival opened on Tuesday evening in a ceremony which featured this year's jury, presided over by filmmaker Spike Lee, and actress-filmmaker Jodie Foster, who was awarded an honorary Palme d'Or, the festival's top prize. The red carpet affair was held at the Grand Théâtre Lumière in the Palais des Festivals, though unlike most years, attendees were wearing more than the mandatory designer gowns and tuxedoes.  This year face masks are also required on the tapis rouge as well as during all screenings. Filmmakers and movie stars can take masks off for photocalls and the celebrated montée de marches, however all indoor activities require attendees to wear masks.
According to official figures from the Festival de Cannes, as the event is also known, there are fewer accredited guests making the annual pilgrimage to the seaside town along the French Riviera. This year 28,000 registered attendees are present whereas in 2019 nearly 40,000 stormed the Croisette. The number of journalists, which is included in those figures, is also down from 4,000 by about 35%.
The paperwork required to travel and enter France due to COVID is enough to make even die hard Cannes festivalgoer second guess their decision to attend. In fact, those from countries like Brazil and India, which France has designated "Red Countries," can't get into the country. European attendees with an official EU vaccine passport aren't required to regularly test for COVID. Non-EU participants must visit a testing facility the festival has established in partnership BioGroup to take a PCR test every 48 hours. Entry into certain festival venues requires showing a QR code proving a negative test result, which is texted or emailed to each accredited attendee. Automated temperature scanners have been set up at each entrance to the Palais.
The BioGroup testing process and system has been relatively smooth. On average three COVID cases per day are being identified out of the thousands of tests which are being given. On the other hand, there is the new ticketing protocol in place to attend screenings should there be any need to contact trace. In previous years all that was required to enter a screening was a festival badge. Attendees were allowed into screenings, prioritized by the color of the badge the festival issues them; white being given the highest priority through pink, blue and ultimately yellow, with the lowest priority. However this meant that journalists and industry professionals spent hours waiting in lines before a screening, often outdoors, to assure they got in. A popular film by a big name director like Quentin Tarantino might mean standing in the sun for three hours before being let into the screening 30 minutes before it began. And while standing in long lines also allows for socializing and bonding with fellow festivalgoers, it also is not at all conducive for social distancing.
Thus, Cannes is requiring everyone attending a screening to reserve an e-ticket in advance. Tickets are made available at 7:00 am 48 hours before the day of the screening. This meant that on the first and second day of the festival this year over 20,000 people woke up early to spend two hours frustratingly trying to secure tickets for the coming days on a system that was slow, crashed and often timed out. It was like trying to secure a ticket to four BTS concerts a day in a town full of K-Pop fanatics. Thankfully, two things happened; the festival somehow rectified their ticketing system issues and attendees became habitualized to ordering tickets throughout the day, rather than all at once first thing in the morning. Since then, the tickets have actually worked out quite well, and while there is still need to queue, it is only for a few minutes.
It is worth noting however, between the COVID tests and ticket surfing attendees are stumbling around Cannes, quite literally at times, with their faces buried in their phones. There may be a greater fear at this year's Cannes Film Festival of having one's mobile phone battery die out than of actually contracting COVID. Without their mobile phone their is no way to prove a negative test, nor any way to access e-tickets to enter a screening.
Of course, there is far more to discuss in Cannes this year than sanitary safety measures or whether COVID killed movie theatres (a constant topic of conversation). There are 24 films in the  competition and 86 features in the official selection from all parts of the world. Even before the festival began there were news reports claiming there were too many films heading to Cannes this year.
Thierry Frémaux, the director general of the Cannes Film Festival, does not believe such a criticism is warranted or even accurate. "We didn't see films for a year and a half," he told assembled journalists before the festival began.  "We decided to make the most of this moment in time. There is not an amazingly high number of films. In 2019, there were 58 films and this year we have 71 films. It's not many more."
Indeed, Frémaux believes the bounty of titles being shown at this year's festival will be good for attendees as well as cinema as an art-form and business. "It's an exceptional year with nearly two years' worth of films," he stated. "A lot of films decided to wait until 2021 and then there were films that were not ready. My colleagues in Venice and San Sebastian say the same thing."
After having to cancel last year's Cannes Film Festival, that Frémaux would cite those two European film festivals, both of which were able to hold their regularly scheduled in-person events in September, is one major reason Cannes decided to go ahead this year. The odds were against it being pulled off successfully or without major obstacles, especially in the throws of the pandemic and amid a summer tourist season. Yet Cannes did not want to surrender film premieres to other festivals and cede its longstanding relevance among cineastes as the most important in the world.  So far, Cannes has defied the odds.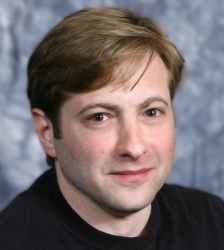 Latest posts by J. Sperling Reich
(see all)