With the closure of many cinemas and travel restrictions, it has been challenging to maintain the CJ Cinema of the Month in partnership with Vista. Instead we will be featuring submissions from readers about their favourite cinema, particularly small and independent ones, that deserve recognition for the work they have been doing during the pandemic – whether closed or open. Please get in touch with your favourite cinema to: tips@celluloidjunkie.com
I have just finished reading Mark Louis' piece about going to the cinema and his favourite Alamo Drafthouse Theatre.
I tried to think which was my favourite cinema, but I just can't. It's like asking "what's your favourite album?" Looking through my collection, it could be AC/DC's Back in Black or Van Morrison's Back on Top or Amy Winehouse's Back to Black (see what I'm doing here?) You think you've got it but then you are sitting quietly listening to Tchaikovsky's Piano Concerto in B Flat Minor and think it's the best sound you've ever heard. It depends entirely on how you are feeling at that particular time. This is what cinema is. A feeling. An experience.
During my working life, I have been lucky enough to visit hundreds of cinemas around the world. Over the years I have spent countless hours in a myriad of venues with varied equipment. Historically, I used to visit projectionists who never saw the light of day. Projectionists were like moles scurrying around in the underworld. Alas, in the modern times, they are no longer required. Exhibition has changed so much since Digital arrived, but in my view, it is for the better. The technology gives operators much more (cinema) scope to put a varied slate on the (wide) screen (oh yes!). You can not only watch a film but also streamed music, live theatre and during a global pandemic, local Court hearings.
My favourite cinema? It's still tough. There are many contenders and so many memories: The Rex at Berkhamsted, The Plaza at Stockport, The Station at Richmond, The Savoy at Exmouth, The Everyman at Crystal Palace, The Projector in Singapore, The Grand in Hong Kong. In Dubai, Novo and Reel Cinemas are beautiful, but then so is the little Roxy at La Mer beach. They are all different. I just can't choose, so please don't make me try!
Locally, I have two cinemas to choose from. A reasonably new Odeon and The Courtyard which is a local Arts Centre. Screen 3 at the Odeon takes some beating. The sound is absolutely first class. At the Courtyard, the auditorium is predominantly a theatre and the venue is run by the local Council. However, the experience of seeing a film here is wonderful. The cafe is exceptional, floor staff are mainly volunteers and they look after visitors very attentively.
So, please don't ask me which is my favourite cinema.
Sitting in my kitchen looking out at the pounding rain, if I could teleport to one cinema in the world, right now, at this very moment, I would go to the Bribie Cinema in Queensland. Bribie was given new lease life four years ago when it was taken over by Luke Warburton (still in his 20s – I have vinyl older than him for goodness sake!). The two screens have been lovingly upgraded; new projectors, new seating and new box office for example. Luke and his staff have spent hours repainting and remodelling. The cinema is in constant contact with its customers and fills on a regular basis. Bribie is a prime example of a community cinema "done right" but, importantly, still viable financially.
Bribie Island is very small and beautiful with incredible beaches and did I mention – it also has a fantastic cinema. I would like to visit again and watch "The Dry" which is an Australian film doing rather well. Beam me up Scotty!
Sandie Caffelle is a youthful veteran of the global cinema vendor circuit currently open to work, in addition to giving her time generously through cinema bodies such as the CTC.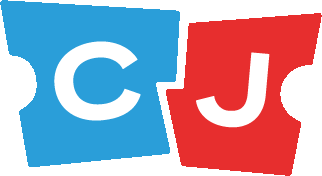 Latest posts by Celluloid Junkie Staff
(see all)