With the closure of many cinemas and travel restrictions, it has been challenging to maintain the CJ Cinema of the Month in partnership with Vista. Instead we will be featuring submissions from readers about their favourite cinema, particularly small and independent ones, that deserve recognition for the work they have been doing during the pandemic – whether closed or open. Please get in touch with your favourite cinema to: tips@celluloidjunkie.com
For as long as I can remember, I've had a passion for movies and even more so, for the experience that one can only find in a theatre. Watching the story unfold through a larger than life window, while sharing that experience with others, has always been an irresistible escape for me. No matter how much time and money I devote to a home viewing experience, I can't recreate that one magical phenomenon where the window transitions to a portal and completely immerses me in another place and time. This place may be a relatable life experience, a comedy/drama or an out of this world adventure in a place I've never imagined. So that we all can continue to have access to this essential art form and avenue for escape, theatres must adapt to survive.
One cinema that is adjusting to an ever-changing landscape is Alamo Drafthouse South Lamar in Austin, Texas. From first run and classic movies to curbside pick-up of their food menu favorites to private theatre rentals to virtual movie parties, they're reminding us all of the important place that movie theatres have in our hearts and our communities. For me, the Alamo Private Theatre has been the most welcomed addition, as it gives the opportunity to safely escape to that unique movie-going experience that only a theatre can provide. Having an entire theatre reserved for you and your "safe bubble" of family members, brings a feeling of normalcy and provides a therapeutic distraction from the constant drumbeat of doom and gloom.
The South Lamar Alamo Drafthouse is one of the flagship locations of the cinema-eatery theatre chain. Throughout the years, it has become one of the "coolest" places to be in Austin and received worldwide attention due to it being a main venue at the South By Southwest Film Festival and the home of Alamo Drafthouse's genre film festival, "Fantastic Fest", both of which I've been lucky enough to attend. The results of a quick internet search showed me many other events I wish I had experienced. Other headline-grabbing special events include the world premiere of Tim Burton's "Frankenweenie" with the first dog screening, Nicolas Cage's surprise appearance at a five film Nicolas Cage marathon, Star Wars-themed wedding ceremonies on opening night of "The Rise of Skywalker", and many more memorable moments throughout its history. I'll never forget that night in December when shortly after Carrie Fisher's death and with only one days' notice on social media, I joined hundreds of people who descended on South Lamar for a lightsaber tribute. Alamo simply posted "There's been a disturbance in the force" and asked for others to join them in paying tribute.
With South Lamar's proven history of success in showing top quality and diverse movies, as well as engaging the community with immersive events, it's no surprise (and vitally important) that even in this time of pandemic fear and massive restrictions, they are finding ways to provide access to the type of entertainment that we've grown to love and so badly need. – Mark Louis.
Mark Louis is an avid moviegoer who has worked in the cinema industry his entire working life.
Alamo Drafthouse
1120 S Lamar Blvd
Austin, TX 78704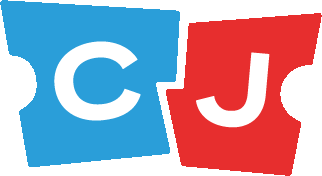 Latest posts by Celluloid Junkie Staff
(see all)