Editor's Note: This post is longer than those we ordinarily publish, however we can assure you that it will give you a thorough understanding of the seismic upheaval currently affecting the motion picture industry, why it is occurring and what to expect moving forward.
When 2020 began everyone was watching how traditional media companies such as the Walt Disney Company and Universal Studios would take on tech upstarts like Netflix and Amazon, both of which had successfully launched subscription streaming services that disrupted their historic billion dollar businesses.  Disney had recently launched its own such platform, Disney+, Warner Bros. followed this past year with HBO Max, NBCUniversal recently strutted out its Peacock and Viacom is giving AllAccess to Paramount and CBS content.  Countless ink, both actual and digital, has and continues to be spilled across headlines that dub this the year of the "streaming wars."  Well, if we're to maintain the militaristic metaphor, these same voices are now claiming that last week WarnerMedia took the film industry equivalent of "the nuclear option."
Other players are more optimistic in their phrasing, as Cineworld proved with their own reaction to the announcement, "We believe that at such a time Warner Bros. will look to reach an agreement about the proper window and terms that will work for both sides."
The economics of the film industry may eventually prove these latter pragmatic thinkers correct.  Here's why.
How We Got Here
In a move that caught movie theatre operators and the industry-at-large by surprise, Warner Bros. Pictures Group announced that it would be releasing all of the titles on its 2021 release schedule simultaneously in the United States in theatres and on HBO Max.  Specifically, in what Warners is calling a hybrid distribution model, the studio will make 17 movies available for one month on HBO Max day-and-date with their theatrical bow.  After the first month each film will be pulled from the HBO Max platform while continuing its global theatrical run.  The studio is choosing not to delay their movies or release them with shortened windows (as is the case with Universal), but rather no windows at all.
Indeed, while Disney has delayed most of their releases into 2021 and moved highly anticipated releases like "Mulan" and "Soul" to its Disney+ service, Warner Bros. was being hailed just two weeks ago when it announced that "Wonder Woman 1984" would still be opening in cinemas at Christmas all over the World, while also being made available on HBO Max the same day in the U.S. In international territories where HBO Max is not available, the film opens a week earlier, keeping the original theatrical release strategy intact.
At the time, Byron Berkley, the President of the Independent Cinema Alliance, proclaimed, "Warner Bros. has again shown their unwavering commitment to theatrical exhibition by virtually saving Christmas for our industry, keeping 'Wonder Woman 1984' on December 25th."  The CEO of AMC Theatres, Adam Aron, stated, "Given that atypical circumstances call for atypical economic relationships between studios and theatres, and atypical windows and releasing strategies, AMC is fully onboard for Warner Brothers' announcement today."  The head of the world's largest movie theatre chain went on to say that the company was "flexible and remains open to evolving long-standing business models, provided that we do so in ways that improve the industry ecosystem for all players."
Let's provide some annotation to this last sentiment from Aron. In a year when the COVID pandemic has shuttered a majority of the world's cinemas for the past eight months, reduced the annual global box office by over 70% and left major exhibitors (and countless other businesses) teetering on the brink of bankruptcy, Hollywood studios owned by large media conglomerates are naturally reluctant to launch a product (in this case a movie) into a market where customers will undoubtedly be lacking, or at the very least, find it difficult to purchase.  For cinema operators to get the kind of blockbuster releases that drive a majority of their box office revenue and fill their auditoriums with audiences, they will have to accept whatever terms the studio is willing to offer during these atypical times.
That Warner Bros. is able to use the very same movie to attract subscribers to their new streaming service HBO Max at a time when theatrical grosses would be artificially suppressed provides them with a huge marketing asset.  This is why industry prognosticators predicted "Wonder Woman 1984" would not be the last film the studio would release theatrically day-and-date on HBO Max.  Give a Hollywood studio an inch and they'll take a mile, they warned.  Give them a mile and they'll send all their blockbusters directly to their own streaming platform.  Little did they realize Warners would prove them correct 15 days later, or to put it in context, faster than Universal Pictures can place a low grossing opener on digital platforms.
Though Ann Sarnoff, Chair and CEO of WarnerMedia Studios and Networks Group, says this distribution model is a "unique one-year-plan," the industry oracles are now forecasting it is here to stay; that the proverbial genie is out of the bottle and that audiences conditioned to the instant gratification of watching blockbusters at home won't accept waiting 90-days once the pandemic is over.  To be sure the theatrical distribution model is likely to change in some fashion and release windows may be affected, but there are good reasons to believe Warner Bros. will eventually return to a "theatrical first" strategy.
It's All About Streaming (For Now)
The timing of last week's announcement, how it was delivered and who specifically was one of the lead messengers tells us everything we need to know about WarnerMedia's underlying motivation.  This has everything to do with the current land grab for market share in the streaming space.  After all, why announce this plan before "Wonder Woman 1984" hits theatres?  Why not wait until after its Christmas Day release by a week or two and then boast that the approach worked so well for exhibitors and Warners that it will be replicated until the pandemic subsides?  Because, as was inferred by one industry executive we spoke with today, "AT&T has spoken."
Meaning, this was not a decision being made solely by Warner Bros. Pictures or even with the input of its management team.  Instead, this strategy is one being instituted by AT&T at a corporate level and promoted by the hand-picked executives the company put in place at WarnerMedia; the aforementioned Sarnoff and newly-installed WarnerMedia CEO Jason Kilar.  The overarching goal is to increase the adoption and customer base for HBO Max. Note that the word "subscriber" is not being used here purposefully as AT&T has been measuring the growth of HBO Max by the number of activations of eligible customers, not subscribers.
Improving the HBO Max Math
Now this gets a bit wonky but if you stick with me there is a payoff that explains WarnerMedia's rational regarding its release slate.  You'll see that it may make sense strategically in the short-term given the dilemma the entire industry is facing.
At the end of the third-quarter of this year, 28.7 million customers were eligible to get HBO Max.  Of that amount, 25.1 million customers subscribe through wholesale agreements with cable or pay-TV providers and 3.625 million subscribe directly to HBO Max.  By the end of the last quarter, AT&T reported 8.6 million customers had activated their access to HBO Max, though there was no breakdown of how many were direct customers.  This means that 70% of those eligible to access HBO Max and view its content had not done so or were unaware they had free access because they subscribed to HBO.  Another 9 million HBO subscribers are not eligible for HBO Max because they subscribe to HBO through services which do not have an agreement with WarnerMedia.
Though it gets a bit into the weeds, this last bit is important, for it has limited the availability of HBO Max and is the crux of the spat between WarnerMedia and certain companies offering over-the-top streaming subscriptions like Roku and Amazon.  These services allow customers to subscribe to individual streaming channels and live television, while keeping a percentage of the subscription fee, much like a cable provider.  However, WarnerMedia wants a direct relationship with HBO Max subscribers and does not want to give up a percentage to the likes of Roku.  In fact, they'd like to convert any current subscriber of their previous offerings, HBO Now or HBO Go, to HBO Max.  In the same week that WarnerMedia announced its release plans for "Wonder Woman 1984," they reached a deal with Amazon that made way for HBO Max to be made available on the e-commerce giant's Fire devices.  At the same time, HBO's other subscription plans would no longer be available as part of Amazon Prime Video Channels.
In essence, WarnerMedia is fighting several battles at once; trying to give HBO Max away for free to their existing subscribers, trying to grow the number of direct HBO Max subscribers and increasing the availability of HBO Max on devices such as Roku without giving away a piece of the monthly subscription fee.  Oh, the company also has a movie studio to run in the midst of a global pandemic that has shut down their primary distribution channel (i.e. cinemas) for which they have made some very expensive films.  Five years ago, WarnerMedia would have had little choice other than a deflated DVD and Blu-Ray market but to wait until movie theatres opened again to recoup the hundreds of millions of dollars in sunk costs they poured into their upcoming release slate.  Today however, and especially this year, WarnerMedia has another distribution option.  Though not as profitable as a theatrical model, it is one that can be utilized immediately and in which they keep a lion's share of the revenue earned by their content, much as they once did with DVD and Blu-Ray some of the revenue they are now trying to replace.
What's more, WarnerMedia has already plunged nearly $2 billion into developing and launching HBO Max.  The new service only added 650,000 direct subscribers during the last quarter.  Kilar, who helped found and build Hulu as its CEO for its first six years, was brought in as CEO of WarnerMedia earlier this year in large part to fight these battles and grow HBO Max into a leading streaming service platform.  Upon his arrival, Kilar had an armoury of expensive megaton bombs that were going unused (17 film releases to be exact) and had little chance of these actually being delivered through their most effective (or profitable) method, i.e. cinemas. (Figured we should stick with the military theme here.)  Believing theatrical box office will be hobbled for at least 12 months (which is what Warners is saying with its new release strategy), and with the full understanding that using this ammunition now would be a short term financial loss, Kilar loaded his weapon (HBO Max), turned it toward the ongoing streaming war and pulled the trigger.
The simultaneous HBO Max and theatrical release plan gives Kilar exclusive, high-end content to build awareness of the new service, attracts direct subscribers not already signed up for any form of HBO and increases activations of existing subscribers. These pricey theatrical releases are becoming the streaming equivalent of loss leaders for WarnerMedia's new streaming service as their production budgets get converted into a multi-billion dollar marketing campaign for HBO Max. The scheme also serves to pressure Roku and other holdouts to enter into an agreement with WarnerMedia soon, before consumers choose other platforms and services like Apple TV or Amazon Fire TV, thus increasing the availability of HBO Max.
For the time being, Kilar gets to have his streaming cake and eat its theatrical box office too.  Exhibitors who need big blockbuster releases to attract consumers back to movie theatres may be willing to open a Warner Bros. films day-and-date with their HBO Max premiere, at least for now.  In international territories where HBO Max isn't available, there would be no reason for cinema operators to shun such tentpole releases.  Especially since they will likely be opening them two weeks before North America to try and avoid piracy issues.
Make no mistake, Kilar is playing the long game here.  He is one of the smartest executives in the entertainment business and knows the streaming space better than most.  And after this week's announcement, he'll surely know a thing or two about theatrical distribution as well (if he doesn't already), not to mention talent management.
The Long Game and Its Inevitable Fallout
If there was any doubt whether WarnerMedia was using its studio content to drive the success of HBO Max as just described, then AMC's Aron attempted to remove it in his statement to the Hollywood Reporter regarding the company's new theatrical distribution strategy:
"Clearly, Warner Media intends to sacrifice a considerable portion of the profitability of its movie studio division, and that of its production partners and filmmakers, to subsidize its HBO Max startup.  As for AMC, we will do all in our power to ensure that Warner does not do so at our expense. We will aggressively pursue economic terms that preserve our business."
Let's completely set aside one salient point Aron is making here about the profit participation owed to creatives such as directors, producers and writers on theatrical grosses for the 17 releases that will now never materialize. That is a whole other, yet closely related, topic that may wind up costing Warner Bros. tens, if not hundreds, of millions of dollars to eventually sort out, possibly in court.  We'll leave the focus here on theatrical release windows and streaming, leaving the subject of bonuses, residuals for a separate post.
What Aron is saying here, and what every exhibitor we have spoken with since the Warner Bros. announcement has echoed, is that if you're going jettison the theatrical release window entirely, then there is no way cinema operators will pay the same percentage of ticket revenue (film rental) to book and play the film.  Warners is letting exhibitors keep between 60% to 65% of the box office on "Wonder Woman 1984" when it hits theatres in late December.  Usually that's the percentage the studio would have asked for.
Even though each Warner Bros. film will only be on HBO Max for the first month before reverting back to its theatrical window, this is the most profitable time for most releases.  In their negotiations with Warner Bros. exhibitors of all sizes will be seeking to abandon minimum playtimes, remove restrictions on number of showings and forcing a film to "play clean" (not split the screen with another film) and ultimately lower film rental levels to around 35%.
Cinemark signaled its intent to negotiate with Warner Bros. in their public statement regarding the studio's announcement:
"In light of the current operating environment, we are making near-term booking decisions on a film-by-film basis. At this time, Warner Bros. has not provided any details for the hybrid distribution model of their 2021 films."
After decades in forcing long release windows of at least 90-days upon studios, exhibitors forced to either shut down or operate at a reduced capacity due to COVID have no leverage to bargain with.  However, it is worth understanding why cinema operators were able to fend off the studios for so long in the first place since it provides a glimpse as to what the future might hold for the film industry and theatrical distribution.
Theatrical Dollars For Streaming Dimes
In the hours after WarnerMedia's announcement, there was no end to the doom-scrolling one could do through the social media posts of exhibition community members. They decried Hollywood studios for kicking cinema operators when they were down. In large bold type, industry trade publications proclaimed the end of movie distribution as we once knew it and the death of cinemas near and far.
But here's the thing, cinema operators are not in a weakened negotiating position because of a flawed business model or undesirable offering.  A global health crisis ground their operations to a halt overnight and altered all aspects of their patrons' lives.  Before March of 2020, indeed just last year, the box office brought in USD $11.4 billion in North America alone and global receipts set a new record at over USD $42 billion.  Sure, attendance has evened out in mature markets like the U.S., Australia and Western Europe, but overall tons of money was being made in movie theatres around the globe. To put it another way, the world's biggest movie studios were making lots of money distributing their titles in cinemas.
On its way to earning USD $13 billion in 2019, Disney released seven different films that earned over USD $1 billion. Yes, you read that last sentence correctly.  And those figures are why Disney and their Hollywood studio counterparts will continue to make movies for theatrical release.  As much as exhibitors presently fault studios for conditioning audiences to stream tentpole movies at home, the studios spent the better part of the last 20 years training moviegoers to head to the cinema for giant blockbusters.  WarnerMedia and Disney are now using these films to lure subscribers to their streaming platforms so their content can earn recurring monthly revenue.
The problem is that they can't do that forever, because these bright shiny movies cost over USD $200 million to make on average and just as much to market.  Ultimately studios need these blockbusters in movie theatres, because without the billions of dollars earned in cinemas the math for producing these spectacles doesn't pencil out.  Let's use Disney's 2019 billion dollar releases as an example:
| Film | Estimated Cost | Worldwide Gross |
| --- | --- | --- |
| Aladdin | 366,000,000 | 1,051,000,000 |
| Avengers: Endgame | 712,000,000 | 2,780,000,000 |
| Captain Marvel | 320,000,000 | 1,128,000,000 |
| Frozen II | 300,000,000 | 1,450,000,000 |
| The Lion King | 520,000,000 | 1,657,000,000 |
| Star Wars: Rise of Skywalker | 550,000,000 | 1,074,000,000 |
| Toy Story 4 | 400,000,000 | 1,073,000,000 |
| | $3,168,000,000 | 10,213,000,000 |
If we assume that Disney captured 45% of the box office grosses in film rental, then it would have earned USD $4.595 billion.  Given the roughly USD $3.168 billion Disney spent making and marketing those seven titles that would leave a USD $2.43 billion profit, a 43% profit margin.  And that's before these films are exploited in ancillary markets, including Disney+.
Compare that to the average revenue per user (ARPU) per month of USD $4.52 that Disney recently earned on its new streaming service. This means it brings in the equivalent of USD $334 million per month or USD $4 billion per year. That's almost as much as it brought in on theatrical releases with just seven films.
As for profit, well the company lost $2.8 billion during the last fiscal year on Disney+ and those losses aren't expected to end until 2024. Why? Because the streaming wars require lots of different content.  Way more than seven blockbusters per year.  Producing that content costs a fortune. Just ask Netflix, which spent USD $15 billion to buy, produce or license content in 2019 and another $2.9 billion to market it. A studio can't make seven to ten USD $200 million movies per year.
In the thirteen years since launching its streaming service, Netflix has made six movies with a production budget over USD $100 million and two of those movies are scheduled for release in 2021. Of those, only one is budgeted at $200 million ("The Gray Man") and it hasn't even started shooting yet.
While there are lots of variables that cause studios to ultimately send expensive films direct to streaming services (paying off outside bridge financing, for instance), even this poor back-of-the-envelope math demonstrates why the kinds of blockbusters studios have accustomed us to over the past two decades cannot be made for a streaming platform alone.  They require at least some amount of revenue to come from theatrical box office.
Perhaps when these services are more mature and profitable, that won't be the case. For now, (or after the pandemic is over), the only way to afford making the tentpole films that act as a honeypot for subscribers on streaming services is to first release them in movie theatres. Of course, what the perfect theatrical distribution strategy is and how long a title should be monetized exclusively in cinemas is up for debate. Literally.
Contradictory Theatrical Release Strategies
If there is one thing the coronavirus proved to the film industry, besides confirming the dependency on costly movies from a handful of media conglomerates, it is that none of the distributors agree on the length of the theatrical release window. Or if they do, they're certainly not operating in a cohesive way.
When WarnerMedia made public its day-and-date release strategy for Warner Bros. films, some industry watchers went on record saying that other studios would soon follow. One review of recent history would discount such a prediction, since none of the studios have been acting in lockstep since shortly after the pandemic closed down cinemas (or even before it for that matter). The reason for this is that they all have different immediate concerns driving their agendas, which has now led to completely contradictory theatrical release strategies.
Universal Pictures, owned by Comcast, the largest cable provider in the U.S. and owner of Sky in the United Kingdom and Europe, has wanted to shorten the window for at least ten years and has discovered that premium video on demand (PVOD) just might be the way. In the most recent deals the studio has struck with Cinemark and Cineplex, Universal would release films theatrically and would have the option to offer any title on PVOD after 17-days, should it not open to more than $50 million, or 31-days for those movies that open higher. If a new release has legs and is doing well theatrically, Universal has suggested it would delay a PVOD offering.
The PVOD strategy is beneficial to Comcast in several ways; it reduces the cost of marketing the movie to both theatrical and home audiences, it expands the reach of a film to those that simply never go to cinemas and, best of all, they get to keep a larger piece of each sale (80%) or in the case where they rent a film to their own subscribers, they hold onto 100% of the revenue. As a cable operator what more could you ask for than to earn an inflated rental price for a movie produced by the studio you own from the very subscribers paying you for the internet service required to watch the film in the first place?
AT&T, on the other hand, does not have franchise agreements, making it the exclusive cable provider in specific geographic regions nor does it have international operations, the way Comcast does. It delivers its television and internet services via wireline (U-Verse) or satellite. Cord-cutting has eroded AT&T's pay-TV customer base from 25.5 million in the middle of 2018 to 18.4 million in Q3 of 2020. AT&T needs direct HBO Max subscribers to replace the revenue lost with its existing television service offerings. The faster WarnerMedia can facilitate this the better, which is why they've taken to dangling new blockbusters in front of potential HBO Max subscribers during the first 30-days of release.
Universal is maintaining the exclusive theatrical release window for tentpole films for at least the first 30-days before offering home viewing because it suits the overall Comcast strategy and maximizes the company's earning long term potential, whereas in regions which have access to HBO Max, WarnerMedia is allowing home viewing from day-one and only providing an exclusive theatrical release window after the first 30-days because that is AT&T's mandate. Exhibitors, meanwhile, aren't exactly thrilled with either option though have no choice but to accept them, at least until moviegoing can return to some semblance of normalcy.
Keep in mind, neither of the release strategies proposed by Universal or Warners has yet to be proven detrimental to theatrical exhibition or the life earnings of a particular title. Both of the studios are conducting distribution experiments. One or both methods could prove so overwhelmingly successful for all parties involved that it results in an increase in the studios' ability to make more theatrical movies.
Wouldn't that be a preferable outcome that, as some would say, "improve the industry ecosystem for all players?"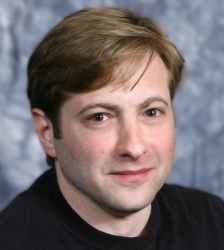 Latest posts by J. Sperling Reich
(see all)