So far, 2020 has been an eventful year for the international cinema exhibition industry, and not in the way we all hoped. That said, before the global COVID-19 pandemic struck, the previous twelve months were marked by some incredible achievements by the women in our industry. And so, Celluloid Junkie is proud to present the fifth "Top Women in Global Cinema" list, especially during these trying times.
Our female-majority panel reviewed hundreds of suggestions and nominations, made decisions, un-made decisions and eventually arrived at the list below. Thank you to everyone who sent these in (and made our job so much harder!) There are so many impressive women in our industry that, rest assured, the list was more difficult than ever to compile. Still, we've strived to maintain a balance between geographical locations, accomplishments and recognising new talent, where possible. 
As well, please keep in mind the list was finalized in March of this year and, given all that has happened related to the global pandemic, we realize some of those included may no longer be in their same positions.  Please be sure to read our pre-list announcement made yesterday to learn more about how we put the list together.
We salute each and every woman in the industry, on the list or not. This is our small way of acknowledging all that you do.
Laura Houlgatte has been UNIC's CEO since 2017, with the mission to protect the interests of cinemas across 38 territories and promote the cinema-going experience at the European level. In just a short period of time, she has demonstrated her leadership skills and industry vision, making sure that the Big Screen Experience is at the heart of the European audiovisual industry and policy discussions affecting the sector. Houlgatte wears many hats, ranging from overseeing the organisation of CineEurope or the UNIC experts' groups to her direct involvement in managing the Global Cinema Federation (GCF) or chairing Creativity Works!, the leading coalition of organisations representing Europe's creative and cultural sectors, to name but a few.
Furthermore, she has been actively promoting gender balance in the industry through UNIC's Women's Cinema Leadership Programme, the pan-European mentoring scheme for women in cinema exhibition. Her hard work and inspiring leadership have put her in the spotlight, being named on Politico's list of Women who Shape Brussels in 2018 and a constant presence in Celluloid Junkie's list of the Top 50 Women in Global Cinema.
Renana Teperberg has been part of the Cineworld Group for more than 20 years and was appointed to the Board in July 2018. Originally starting out as a cashier for Cinema City International in 1997, Teperberg has worked her way up the ladder moving to Cinema City International Head Office where she subsequently became Head of Programming and Marketing, and later on securing her spot as Chief Commercial Officer in 2016, following the merger of Cinema City with Cineworld. She has been a key player in the company's success, playing an imperative role in Cineworld's growth and expansions and the recent acquisition of Regal Entertainment Group, being just an example.
ODEON Cinemas Group, recognized as the 2020 recipient of the Exhibitor of the Year Award at CineEurope, could not have the year they had, without Carol Welch. Welch is at the heart of Odeon's recent rebranding and the rapid growth of ODEON Luxe cinemas. The opening of the ODEON Luxe and Dine Cinema in Islington or the reopening of the famous ODEON Leicester Square, are just a few examples, of how ODEON has redefined what premium is, setting new standards for the whole industry. Welch's leadership and experience has been monumental in creating ODEON's new state of the art cinema-going experience, featuring cutting edge technology, luxury recliners and premium dine-in options.
A newcomer on the list, Suzie Welch joined ODEON as its Group Chief People Officer in August 2019, overseeing its talent across 12 European countries. Her mission is to grow ODEON's organisational culture that reflects its brand internally through attracting, nurturing and retaining top talent and creating inspiring teams. ODEON's recent results prove she is off to a great start. Furthermore, Welch is backed up by her immense experience in this field – previously she was the Group People Director for Pizza Express for almost 4 years, and before that the Costa Coffee's Talent Director.
Since 2005 Anne Fitzgerald has been the Chief Legal Officer for Cineplex, the largest cinema chain in Canada. She was first brought into Cineplex in order to facilitate the acquisition of Famous Players. Now Fitzgerald oversees the company's legal affairs and corporate governance. While her team handles general business interests, Fitzgerald spends her time on dealing with legal matters pertaining to transactions and litigation. She also focuses on government relations, competition issues and risk management for Cineplex. As the corporate secretary, Fitzgerald is charged with keeping the corporate minutes for Cineplex while participating in Board of Director meetings.
As if that wasn't enough to keep, Fitzgerald has been instrumental in the creation of the Global Cinema Federation. As a result of her work with the GCF, she is now a go-to speaker, moderator and panelist at industry conventions around the world. At the same time she has been a mentor and confidant for other industry leaders such as Jackie Breneman of NATO and Laura Houlgatte of UNIC. And here's a fun fact, Fitzgerald has produced theatre in the U.S. and Canada, specifically "Evil Dead: The Musical," which made it's way to off-Broadway.
If we were giving out for resilience and determination, Mariam would once again be our top choice for Woman in Global Exhibition. No other executive faced as much headwinds as she did in 2019, with no Indian film content able to play on cinema screens in Pakistan effectively meaning that 60% of her circuit's BO was gone. Yet unfazed by it Mariam doubled down on finding new revenue streams, including eSports through the CineLeague initiative with Cooldown Ventures as well as other ventures. All of this for a chain that was still just spearheading the re-establishment of cinemas in Pakistan after many years of de-facto absence. Her experience of having helped run cinemas on many continents and her extensive contact network helped, because many leaders (male or female) would have given up while she has fought on. Even with everything else she has found time to mentor, be part of the WIE initiative, UNIC Women's Cinema Leadership Programme and give back time generously to others, while at the same time always having a smile and a kind word ready for everyone. Mariam might not have found herself on top again this year, but her spirit is stronger than anyone we know, on or off the list.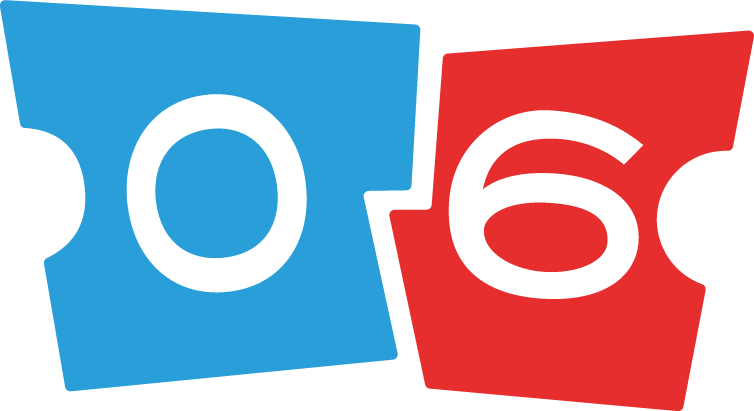 There was no bigger story in the world of cinema last year than the opening of the Kingdom of Saudi Arabia to cinemas, after several decades of absence. There was also no company that spearheaded that return of cinema to KSA more than Majid Al Futtaim's Vox Cinemas. While Vox always plays as a strong core management team, Michelle stood out in enabling Vox's rapid growth in KSA, overcoming numerous challenges and achieving the high quality that its cinemas have become known for in the Gulf. One of the many nominations singled out that "cinema chains and industry partners from around the world, look to Vox for their innovations and creativity – which Michelle is at the helm of," not least given her role as Chief Innovation Officer. A special mention here to the 'distraction-free screenings' option launched last year: no talking, no phones, no late arrivals and no guests under 18, or you get escorted out by ninja-like staff. With Vox celebrating its 20th anniversary, there is no better time to celebrate the lady who quietly but diligently played a key role in making it the Gulf region's leading cinema operator last year. 
It is said that timing is everything in life, and no cinema CEO had better timing last year than Jane Hastings in spinning off the German CineStar operation from Event's Australia and New Zealand business. She achieved maximum return by selling the chain to Vue after the German -18% BO slump of 2018 but before Cobid-19 struck. You could call it luck, but those who know her management style understand that nothing happens at Event without careful deliberation. Being not only in charge of cinemas but also hospitality business, Jane's responsibility is bigger than most other CEOs on the list, yet she is always friendly, on top of her brief  and manages to inspire everyone in her organisation through innovative management tools such as the extensive use of Workplace by Facebook. When Covid-19 struck, she was one of the first CEOs of a major cinema chain to take a pay cut and while we judge her on the past year's brilliant achievements, it is hard not to be impressed how she has navigated this year as well.
Esther Baruh has been doing some heavy lifting at NATO since she joined the organization back in 2014 as government relations manager. Now the Director of Government Relations, she deals with federal legislative and regulatory matters such as accessibility, food and beverage issues, health care, intellectual property and labor relations. Baruh also serves as the staff lead on NATO's Diversity and Inclusion Committee, helping to bring about another one of NATO's goals—a film community that is robust, diverse, and inclusive, both in terms of industry personnel and the variety of films on offer to the public. She's also involved with the organizations political action committee, aptly named, NATOPAC.
The last year has been, let's just say, interesting for the theatrical exhibition community. On top of the normal points of discussion (box office performance, streaming) and the distinctly abnormal (Coronavirus), two legal issues continue to loom on the horizon: The Paramount Consent Decrees and ASCAP and BMI Consent Decrees, both of which if overturned could have a massive impact on the future of our industry. Having to contend with all of this (along with Baruh, of course) is Jackie Brenneman, the NATO's General Counsel and Director of Industry Relations. In her position Brenneman also works with theatre operators to help combat piracy, deals with movie ratings and acts as a liaison between exhibitors and movie studios.
Imagine vetting and contracting enough content to constantly fill over 11,000 movie screens in the U.S., Europe and the Middle East?  Elizabeth Frank doesn't have to imagine such a feat, it's her job at AMC Theatres.  As the head of Worldwide Programming and Chief Content Officer, she oversees programming teams in Kansas City, Los Angeles and London who book films and create showtime schedules.  Frank is also responsible promoting and pricing movie tickets, as well as developing the data analytics and digital promotional tools that allow the company to increase revenue and operate more efficiently.  Last year, she received the first annual ShowEast Empowerment Award.
A CJ Top Women in Global Cinema veteran and named one of The 30 Most Influential Women in the Arab World 2019, Debbie Stanford-Kristiansen has blazed an impressive trail for herself. Despite having only been in the cinema industry for less than a decade, after twenty years in the corporate hospitality field, she promptly carved out a leading role as CEO in the Gulf territory, an area not known for its female-friendly attitude. Last year saw Novo begin to look at their future expansion into the Saudi Arabia territory and she continues to lead and inspire those around her, having a finger in every area of the Novo pie.
Olga Zinyakova has been the President of KARO Cinema Chain since February 2017. During this time, KARO has become a standard-bearer in the industry, being regarded as one of the most cutting – edge cinema chains in Russia and Europe, with 32 modern cinemas and 250 screens. It is also the first chain in Russia to fully switch to digitized ticketing experience. KARO is also a leader in events cinema in Russia, hosting more than 469 events in 2019.
Olga has more than 16 years in the cinema business. Before her appointment as a CEO of Karo in 2017, she was the head of advertising and marketing department of the Chain of new generation cinemas "Karo". Before joining Karo, Olga was the CEO of "PromoFilm" company, which specializes in movies advertising and promotion.
Alison Cornwell has been VUE's CFO since 2014, providing executive financial leadership and overseeing several of VUE's international acquisitions. With more than 20 years of experience in the entertainment industry, Alison is a former Governor of the British Film Institute and is currently a non-executive director of a Scottish charity which runs the Edinburgh International Film Festival. She is also a member of the Governing Council of the Institute of Chartered Accountants of Scotland.
Recently promoted to Group Director of Marketing and Brand, Shona Gold is the name behind many extraordinary Vue campaigns and initiatives such as the award winning "This is Not a cinema" or the recent "Get Lost" campaign, highlighting the fascinating experience of the Big Screen. Shona is a true marketing force, constantly changing the playing field and raising the standards of a brand for the whole industry.
Dee Vassili has been the Executive Director – Group HR at VUE Entertainment since 2003. With Dee in the Executive team, VUE has transformed itself from a company with 38 UK based cinemas into an international player with 287 cinemas across 10 territories. Dee is a tireless champion of putting the spotlight and focus on the importance of talent, organisational culture and diversity within our industry, endlessly supporting industry initiatives that are helping to facilitate positive change within these areas.
In her 33 years at AMC Theatres (and no, that's not a typo) Jennifer Douglas has learned a thing or two about the types of food and concessions that work inside a dark auditorium. That may be why she heads up food and beverage for the largest cinema chain in the world. Before taking on her current role, Douglass helped launch the dine-in cinema program at AMC. This required experimenting with different menu options, which Douglass says is crucial to expanding the selection of options moviegoers have both at the concessions counter and when dining in an auditorium. It was this mentality that allowed Douglass to introduce gluten-free and vegan items for those with dietary restrictions. And last year, before it became necessary due to sanitary or hygiene reasons, she started a piloting program to test mobile ordering from AMC's app.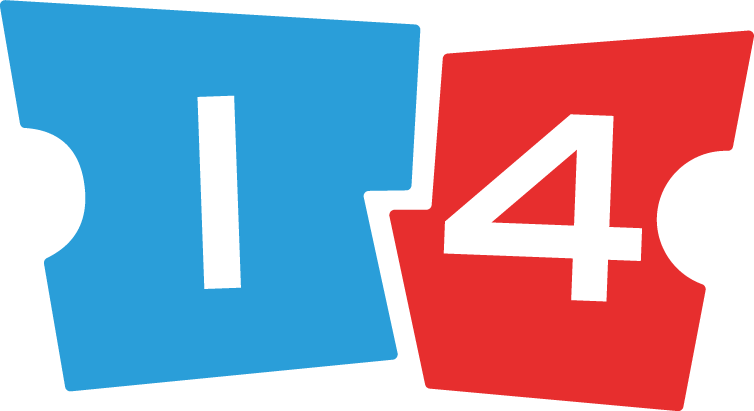 Reflecting a passion for film, cinema and the customer experience, Helena Eklund has spent her whole professional career in various roles in the Film and Cinema Industry. She started as a publicist at UIP but shortly after moved to ColumbiaTristar (Sony Pictures) for 12 years in various roles, the last 8 of which were spent as Marketing Manager for Sweden. In 2007 she joined SF Bio as the Marketing Director for Sweden's largest cinema chain. The company has since then been bought by AMC and are now part of OCG (Odeon Cinemas Group) and also changed their local brand to Filmstaden. During her time at Filmstaden, Helena was directly involved in opening Scandinavia's largest cinema (Filmstaden Scandinavia) with the first IMAX-theatre in Sweden and as part of Filmstaden's digital strategy, she coordinated the launch of new websites, a new Loyalty Program, an app and digital ticketing. In the past two years, Filmstaden has completely rebranded its cinemas and its Big Screen experience, and all this under her marketing leadership.
Malin Lundstedt is a tour-de-force COO, working tirelessly to implementing the best possible, most effective processes for the Filmstaden (former SF) cinema chain. She has played a pivotal role in the Filmstaden's transition into a jewel in the Odeon crown. Malin is a fast-acting role model and an inspirational leader within and outside the company. She was also awarded with the prestigious Show the way-award (Visa vägen) in 2015; recognizing her commitment to giving people with disabilities a chance at the work place.
Given the expansive reach the Vista Group has within the film industry there are few cinema operators who wouldn't be aware of Christine Fenby, the company's previous Marketing Director.  During her tenure at Vista, Fenby was responsible for re-branding the company before it went public, and then branding the Vista Group, after its IPO.  She was also tasked with creating an identity for each of Vista's businesses (Vista, Movio, Numero, Powster, Veezi, etc.) while also overseeing the company's presence (and growing influence) at trade shows around the world.  In fact, Christine was the driving force behind the biennial 'Vista Customer Conference', which was last hosted in Auckland in February 2019. The event has gained a reputation for introducing the product updates much of the industry would be deploying over the intervening years and which Fenby herself would ultimately help launch through her marketing prowess.
A return entrant to the list, Tess Manchester continues to lead the Vista Cinema's operations in the United States. She has gained a reputation both within the company and within the industry for being a thoughtful, hard working manager. Manchester was integral to not only developing Vista's relationship with Regal Entertainment Group, but also in rolling out the company's technology offering throughout the chain. She is also a true cinephile, having begun her career as a manager at Wherenberg Theatres, and now, launching a club inside Vista for staff to enjoy movies and film related events together. It's hard to imagine where Manchester found the time to write another novel; "Along Came Revenge" was published this year as a follow up to her previous book, "Pivot Point".
A 19-year veteran of Regal, for the past eight years Kelly Hawkins has been overseeing the Regal Crown Club loyalty program for North America's second largest exhibitor. In 2016, Hawkins was instrumental in revamping the program which now has roughly 14 million members throughout the US. She is responsible for maximizing the programs revenue, its profitability and member satisfaction. To facilitate the customer acquisition process, Hawkins manages promotional distribution channels such as digital platforms and retail campaigns. She leads both Regal's Customer Relations team and Research & Insights team. Over the past year Hawkins spearheaded the roll out of the Regal Unlimited subscription service, the response to which has exceeded the company's expectations.
If you were to tell Kim Lueck she had her head in the clouds, she probably wouldn't be offended. That's because as Chief Information Officer for Marcus Corporation, Lueck has overseen the transition of the Marcus' IT infrastructure (or at least part of it) to Amazon Web Services (AWS). And that's not just for Marcus Theatres, the fourth largest cinema chain in the US, but also for the entire Marcus Corporation, which includes hotels and resorts. Working with Ann Stadler (see below) Lueck helped launch a new mobile app for Marcus and then, then once the pandemic shut theatres down, quickly added a feature to the app for curbside pickup of concessions. This was all accomplished while switching to Vista's technology solutions and integrating or migrating MovieTavern's systems, a chain Marcus acquired in 2019.
If integrating an acquired brand into that of its new owner weren't hard enough, Ann Stadler decided to also launch a new mobile app for her company at the same time. Needless to say, Stadler, who is the Vice President and Chief Marketing Officer for Marcus Theatres, has been rather busy. She not only had to take on the branding of Movie Tavern, but also launch a new mobile app that managed to provide showtimes, sell tickets and enable the mobile ordering of food and beverages. Either, Stadler is an overachiever or she's trying to give her contemporaries at other cinema chains a run for their money, because she also oversees the Marcus magical Movie Rewards Program which hit a milestone of four million members over the past year.
Kathryn Jacobs (above) and Karen Stacey (below) are living proof that it is possible to be fierce competitors in a business while at the same time working strongly hand-in-hand for the good of the whole of the industry. In the past year Pearl & Dean won back the advertising contract for UK boutique chain Everyman from DCM in a coup. Yet even then Jacobs and Stacey jointly published a hard hitting article titled, "No [Advertising] Medium of the Decade? Cinema would be a worthy winner," in which "The heads of the UK's two rival cinema ad sales houses unite to challenge Campaign's view." (continued below)
Together DCM and Pearl & Dean have helped cinema advertising scale new heights in the UK and Ireland, outpacing admissions growth. Karen and Kathryn are both equally deserving of recognition for what is together with retail the most important additional revenue stream that cinemas can rely on. (We would also like to see two male industry leaders able to put their egos aside like these ladies have proved they are capable of doing, time and time again.)
"Dynamic, charismatic and stylish" was how The Star, Malaysia's largest English-language newspaper described the Golden Screen Cinema CEO in a profile at the start of the year. It might equally well have added, "hard working, innovative and a strong team player." As Malaysia's leading cinema operator, GSC continues to push the envelope with each new opening, such as the Aurum Theatre flagship boutique cinema, with its two Getha Lux Suites, three Escape Studios, two Comfort Cabins and a Private Screen. Koh and her GSC team's aim is to bring back the golden age of movies, by making a visit to the cinemas a four-hour event, with two hours for food, drink and relaxation before and/or after the films, as well as the most luxurious movie experience all by itself.
A former Dolby Laboratories director, Norma Garcia-Muro also co-founded and co-led Mundo, the LatinX employee resource group, while at the company. Now THX's Head of Industry & Cinema Marketing, Garcia-Muro took responsibility for nurturing relationships with all major studios when THX reentered the cinema space. Recognising how important a competitive edge was for being in the business she researched current marketing trends then created and implemented a successful strategy. After proving her strategy to be effective and results-driven to the executive team, she then saw it adopted company-wide.
Not only impressive in her day job, Garcia-Muro is a big advocate of empowering women in the workplace and is a passionate mentor for young professional women.
Before joining Cinemark in 2018 as Executive Vice President and Chief Marketing Officer, Wanda Gierhart spent over two decades heading up marketing for retail brands such as Limited, Design Within Reach and Neiman Marcus. Brand Innovators even named her one of the "Top 50 Women in Brand Marketing" in 2015. Now Gierhart has brought her omni-channel marketing experience to the cinema industry where she has had to learn a completely new business. She has has guided Cinemark through a digital transformation helping the company understand and adopt digital marketing. Shortly after she arriving, Gierhart was part of the Cinemark Movie Rewards relaunch which saw both free and paid levels of membership.
In October of last year Laura Najlis was appointed as the Regional Director of Digital Marketing for Cinemark, while also maintaining her existing role as Marketing and Commercial Director for Argentina and Paraguay. Najlis has been a pioneer in the development usage of both digital and social platforms in the cinema inudstry. She was instrumental in creating a digital strategy for her territories at Cinemark which saw growth in e-commerce and loyalty membership. This should come as no surprise since she was one of the first executives in the industry to launch an e-commerce store back in 2008. Najilis now employs business intelligence and CRM to help expand Cinemark's loyalty program in a way that customizes the customer experience for each patron, while continuing to improve key performance indicators.
After spending ten of her 22 years at Cinemark as the Director of Marketing for the US, where she was in charge of brand growth and acquisition, managing events, partnerships and promotions, among other responsibilities.  After the company acquired the Century cinema chain, she initiated and launched an internal re-branding effort. Currently Shortall is the Vice President of International Marketing where she oversees marketing and brand strategy for the company's 205 theatres (1,462 screens) in 15 countries throughout Latin America.  Her time is spent working on consumer engagement, loyalty marketing, digital media, new concept marketing and e-commerce programs.
Karina is the marketing head for Cinemark Chile and Bolivia.  She is responsible for all of the marketing and promotions efforts for the cinema chain within the two countries.  Cinemark has 20 theatres in Chile, making up 136 screens and has one complex (13 screens) in the emerging market of Bolivia.  Ventura handles the branding and growth of the circuit's formats in these two territories, including its proprietary XD, Premiere and Palco Premiere offerings.  In addition, Ventura is the General manager of Flix Media in Chile, the company that handles screen advertising for Cinemark's Latin American theatres.  Flix also services event cinema and alternative content.
Since arriving at National CineMedia in 2018, Sarah K. Hilty has become deeply and strategically involved in all aspects of NCM and the company's growth plans. She recently negotiated the revisions to the company's Amended and Restated Exhibitor Services Agreements with Regal and Cinemark which granted NCM access to post-showtime "lights down" and Platinum advertising inventory in the circuits' theaters. This will enable NCM to integrate cinema advertising with trailers for the first time in the U.S.; an industry standard around the world. She is currently working with NCM's Affiliate Partnerships team to expand this new premium inventory to new and existing advertisers. At press time, an additional ten affiliate partners had agreed to include the new inventory, in addition to Regal and Cinemark. The goal is to have 15 affiliates participating in NCM's new show format by the end of 2020, with the company selling the new premium inventory across almost 60% of its network attendance.
This year marks Stacie Tursi's fifteenth year at National CineMedia in a career that has spanned more than two decades within the industry. She is charged with leading a team of sales professionals based throughout the U.S. who work closely with regional and local cinema advertisers. The campaigns her team puts together wind up in NCM's Noovie pre-show and Noovie digital ecosystem. Meanwhile, Tursi is also heading up the affiliate partnerships team for NCM, working closely with over 50 of the country's leading cinema chains, wether regional exhibitors or national circuits. Previously Tursi was overseeing NCM's Eastern Region local and regional sales team, managing training, on-boarding new personnel and developing sales strategies. Over the past year she has continued to focus on three things at NCM; vision and strategy, organizational structure and culture.
Melissa Heller manages all of the ticketing partnerships, strategy, and support for Fandango, the web ticketing giant that now represents 45,000 screens and serves more than 67 million unique visitors per month globally. In an increasingly Innovative partnerships established and maintains by the Fandango team keep the company thriving in an increasingly competitive digital ticketing space. She helped oversee the AT&T Ticket Twosdays promotion for Fandango, which lets AT&T loyalty program participants purchase two tickets for the price of one on, of course, Tuesdays. Recently Heller has been focused on providing Fandango's ticketing capability to independent exhibitors around the US.
Before joining Fandango, Lori Pantel spent 11 years at Mattel, becoming its Senior Vice President and Global General Manager for Mattel's Girls' brands. Now at Fandango, she is responsible for ensuring a cohesive global brand across all the various facets of the company's operations. She manages Fandango's strategies across the company's e-commerce and editorial properties, which not only include Fandango, but also Rotten Tomatoes, Flixster, MovieClips, MovieTickets.com, and the growing on-demand video service, FandangoNOW. The latter has been particularly active with cinemas closed due to the coronavirus pandemic. Pantel holds an MBA degree from Harvard Business School.
Recognised as one of the most innovative and progressive cinema executives in Australia, Stephanie Mills is responsible for all of the departments that drive revenue and admissions into HOYTS 55 cinemas across Australia and New Zealand. While BO in Australia dropped by 2% in 2019, HOYTS saw a 2% growth, outpacing the industry. This was achieved by implementing new programming strategies, dynamic pricing structures and studio partnerships. Stephanie's team drove the re-launch of HOYTS Reward program, resulting in a 100% increase in membership in 2019 and now accounting for over 50% of admissions. This growth enabled HOYTS to create a data platform that provides a single view of the customer and can tailor make automated offers for members. Stephanie has also overseen a 20% lift in corporate sales, which encompasses group bookings, sponsorships, partnerships, vouchers and gift cards. Stephanie's colleague identified her drive to achieve longer-term business goals, "even though some of these decisions were extremely difficult." Stephanie also mentors several women in the cinema industry, both within HOYTS and outside of it.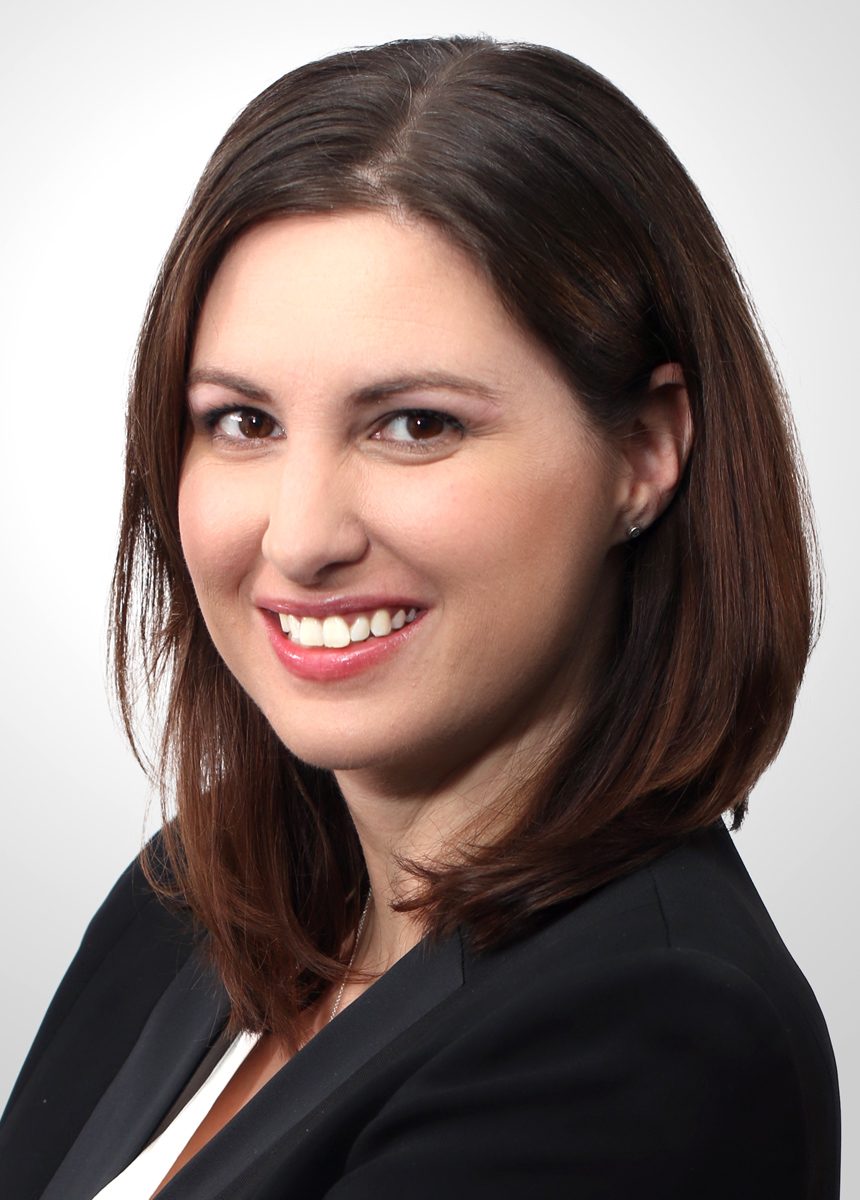 Initially Blitz-CineStar's head of accounting, Jadranka Islamovic became its director of finance in 2014 before being promoted to the position of CEO and member of the board in 2017. Blitz-CineStar, currently counts 23 multiplexes across Balkans with a total of 145 screens. It is one of the major innovative force in the exhibition market continuously upgrading its services, not only in terms of implementing cutting edge technologies, but also by introducing a series of branded consumer services which made it into one of the most recognizable brands. The CineStar brand has received 7 Superbrands awards in Croatia and the chain has been recognised with the 2019 International Exhibitor of the Year Award at CineEurope. All this could only be possible due to Jadranka's smoothly management of the company's day to day operations, and the great teams she gathered around her. Jadranka is also an active member of the Croatian Audiovisual Council and President of the Association of Cinema Exhibitors at the Croatian Chamber of Economy.
In Poland, Central Europe's largest cinema market, 2019 saw Helios record its most significant growth in cinema market share, both in terms of admissions and in revenue, ending the year with 49 multiplexes. Borkowska, who has been with Helios for more than two decades, is a vital part of the Management Board. Borkowska handles the process of opening new cinemas from negotiations and construction project, to the last detail of interior design. As head of Cinema Management Division, she also runs the daily operation of Helios' multiplexes.
Magdalena Gorzelniak was director of the first ever Helios' multiplex. Her dedication and strong leadership skills were first noticed there and appreciated over her eighteen years at the company. She worked her way up from a regional director to the head of operations.  Now, as chief of the Sales and Marketing Division, Gorzelniak ensures implementing the network's marketing strategy and sale solutions. She also runs Helios' Gastronomy Department and the very dynamic and creative Division of Special Projects.
As the Chief Revenue Officer of Screenvision Media, Katy Loria oversees the companies corporate and sales strategy as well as national and local advertising sales. In 2018 alone, Screenvision was able to sign 35 exhibitor partnership contracts to its cinema advertising network. The company renewed long-term partnership agreements with leading exhibitors National Amusements and Malco Theatres that same year, along with adding new players like California-based Maya Cinemas. In 2019, the company added Megaplex Theatres, expanded their partnership with CMX Cinemas, and announced new initiatives to encourage inclusion and meaningful representation in both in-theater advertising and the world of film in general.
Darryl Schaffer has been with Screenvision for 25-years and now handles all dealings with the company's expanding network of exhibitor partners.  As part of her role she oversees network operations and content distribution.  Schaffer is responsible for the negotiation of long-term contracts with the likes of AMC, Harkins Theatres, Marcus Theatres and National Amusements, to name a few of the 150 exhibitors she's worked with throughout North America.  Schaffer also manages Screenvision's Event Cinema dividision, which distributes alternative content programming to cinemas that includes performing arts, concerts and documentaries.  She is the chair of the company's Exhibitor Advisory Panel and was inducted into the ShowEast Hall of Fame in 2017.
Loren is truly the godmother of digital cinema, having helped shepherd the transition to digital by working with studios, filmmakers and exhibitors to continuously improve the technology of movie exhibition since the technology's inception. Most recently Loren has been in charge of bringing the DTS:X immersive audio format to DTS:X enabled theatres. She continues to collaborate with content creators and distributors, while also finding time to give back to the indutry through the SMPTE, where she is a board member, and the ICTA, where she is a Member Board of Directors.
Beth Figge has over 25 years of cinema industry experience working for some of the leading manufacturers in the space. She began her career as Cinema Sales Coordinator for JBL Professional and redefined the dealer network by instituting rebate programs for the cinema dealers, thus boosting sales. She was then instrumental in the installation of hundreds of SDDS systems while North American Sales Manager at Sony Cinema Products. Figge also spent time helping Dolby become a leader in digital audio as the company's Cinema Sales Manager, before joining Doremi during the industry's conversion to digital. These days, Figge continues her dedication to the industry with her second stint at Dolby where she promtes not only Dolby Atmos and the IMS3000 server, but also SLS audio products. She has proudly served on the board of ICTA since 2012.
As 2019's recipient of the Inter-Society's Ken Mason award at CinemaCon, Susie Beiersdorf is a cinema veteran who has played a key role in the digitisation of the industry. Known for devoting significant personal time and focus to advancing technologies, Beiersdorf's cinema career began when she worked at her parents' drive-through cinema in southern California.  Beiersdorf's active involvement in many industry organisations includes ISDCF (Intersociety Digital Cinema Forum), SMPTE (Society of Motion Picture and Television Engineers) and she holds a place on the ICTA Board of Directors (International Cinema Technology Association).
Nuria Bronfman has spent over 25 years working in the Canadian film industry, starting out at the Toronto International Film Festival where over the course of twelve years she worked her way up to Director of Communications and Film Programmer. She spent another five years as Vice President, Corporate Affairs at the movie theatre chain Famous Players. As the head of MTAC, Bronfman is the principal lobbyist representing the industry before the federal government in Ottawa, overseas board meetings of provincial exhibition leaders as they confront government relations and other challenges at the provincial level and she is the lead person organizing the ShowCanada industry trade show each year. She is the principal liaison between the Canadian motion picture theater industry and leaders and organizations in other parts of the world.
In 2017 Tábata Vilar Villa was named the general director of Mexico's Cámara Nacional de la Industria Cinematográfica (Canacine), or as it's known in English, the National Camera of the Cinematographic Industry. Canacine is the trade body that represents all of the exhibitors throughout the country on industrywide issues and initiatives. This includes tabulating national box office figures on a regular basis. The Mexican film industry has experienced 20 years of growth with two of the worlds largest exhibitors emerging from the territory in the process. Vilar Villa also assists distributors, motion picture labs, and other industry service providers with their concerns and industry matters. Vilar Villa, who has held many different positions in government affairs, has been busy during the coronavirus pandemic holding conversations with local and federal authorities to advocate for exhibitors and finalize the health, safety and operational requirements for reopening cinemas.
Even before COVID-19 CV and Clara were enduring one of the toughest markets in Asia, with cinema attendance in the island nation already one of the highest in the world, saturation of multiplexes and a labour squeeze. She has maintained GV's position as a market leader through innovation and technology, showcased in its new Funan Mall site featuring Deluxe Plus halls (reclining leatherette seats with USB charging), Gold Class Express halls, pre-order of food and drinks in the iGV app and VR experiences. Having been early adopters of QR ticketing, automated entry check and laser projection, Clara keeps GV on the cutting edge of cinema.
With a global career of over two decades, Shona Grundy is an entertainment and technology industry veteran, showing that women can succeed particularly in the latter. Coming from an impressive background reporting to two-time Academy Award winner Mark Sagar, as Director of Commercial Operations for Soul Machines (among other roles), Grundy is at the helm of two new product launches for Movio in 2020.
Sarah Lewthwaite, aka the Queen of Data Analytics, was always known as "the quiet achiever" when she was younger. As Managing Director of EMEA for Movio, 2019 saw her lead her team on the successful launch of the Movio Media product for film studios in the UK. She also stepped in as project lead for (parent company) Vista Group's collaboration with Odeon Cinemas across UK&I on one of the most comprehensive roll outs of Vista's solutions ever seen.
Last year Rebecca Stein was promoted to Vice President of Studio Relations and US Marketing at National Amusements where she focuses on growing US marketing initiatives, including studio and community partnership programs.  She first joined Showcase Cinemas in 1999 as a publicist before becoming Director of Children's Marketing & Entertainment and then Assistant Vice President.  Stein implemented the Showcase for Good program, Sensory Sensitive Screenings Program, StarPass Loyalty Program and the recent launch of Showcase Subscribe.  She has also fostered studio and partner relationships, overseeing U.S. market positioning programs, the launch of formats such as XPlus, MX4D and campaigns to support the refurbishment of theaters. An active member of both NATO and TONE, Stein also serves as an ambassador to Film Row, an affiliate of the Will Rogers Motion Picture Pioneers Foundation fostering future leaders of the film industry.
Tanya Easterman's role sees her leading marketing activity for ODEON Cinemas, across twelve different territories and 3000 screens across Europe. This means working with all of ODEON's partners such as IMAX, Dolby, RealD and The Coca-Cola Company. Having only been in this current role for three years she has created a number of industry firsts in terms of partnership programs with studios, and suppliers. A key European marketeer she is responsible for the setting up and running of an incredibly complex operation as well as being described by peers as "full of beans and extremely professional."
Women are sometimes seen at mainly dominating "soft" areas of exhibition, such as human resources and marketing, but sometimes they also help carve out new spaces for cinema industry.
Deepa began PVR's corporate social responsibility (CSR) wing PVR NEST in 2006, bringing with her 18 years of expertise in developmental programs to the corporate sector. Her focus was to address the challenges in today's growing urban India, aligning the initiatives with United Nations Sustainable Goals. PVR NEST has under Deepa's guidance, "been relentlessly working in transforming urban spaces and facilities to be more safe, inclusive, accessible and cater to the basic needs of people from the marginalized communities and make cities more livable." It is something that cinemas in other markets could learn a lot from.
Cinema Operators' Association Edna Epelbaum needs no introduction. A third-generation cinema-exhibitor, she is a key figure in the Swiss cinema sector juggling her roles as the CEO of Cinevital, Cinepel, Cinemont, Quinnie and President of the Swiss Cinema Operators' Association. Edna was instrumental in pushing through the first ever National Cinema Day in Switzerland in September 2015. She is also the Vice-President of the International Union of Cinemas, being one of the main supporters of the UNIC Women's Cinema Leadership Programme.
Grainne Peat has been appointed as the Managing Director for the Event Cinema Association (ECA) in the latter end of 2018. In less than 12 months she managed to revive the organisation and improve its position in the industry. She is strongly committed to promoting the event cinema sector within the industry and to the general public, some of her notable achievements of 2019 being re-launching the ECA's Slate and Insight Day or holding the first ever ECA slate at CineEurope, to name but a few. Grainne Peat is a raising star in the cinema sector and we cannot wait to see her next moves.
After three years as a national account director working with specific exhibitors, Cami Reynolds transitioned into the role of Vice President, Strategic Partnership Marketing. She leads the team that develops partnership strategies and negotiates agreements with cinemas, airlines, hotels and theme parks. In her new job she is helping grow partnerships with theatre chains, monitoring the success of marketing initiatives and building the company's brand. We'd like to think cinema is Reynold's favorite distribution channel because she gets to attend CinemaCon (almost) every year.
As the Global Vice President of Strategic Partnership Marketing for The Coca-Cola Company, Krista Schulte oversees a billion dollar global division within a billion dollar multinational company. She is not only responsible for the finances, strategy, brand building and partnership negotiations for the department that handles the sale of Coca-Cola products to movie theatres all over the world, but her group also handles airlines, theme parks, cruise lines and even colleges and universities. She has long been advocate for the cinema industry and, in fact, early in her 26-year career at Coca-Cola she helped develop the company's worldwide cinema strategy, which included research, product placement and the first cinema media advertising.
Prior to last year Mayson Spellman was responsible for the "cinema channel" at The Coca Cola Company, which included managing relationships with multiple exhibitors throughout the US. Now, as National Account Director for AMC Theatres Spellman has been tasked with leading overall relationship, account strategy and business value creation with one of its largest customers in the space. She is crunching data, running marketing activation and implementation, managing the supply of product and much more for the AMC Theatres account. After all, those Freestyle machines don't magically restock themselves (although, we wouldn't be surprised if AMC and Coca-Cola are working on just such a solution).
2019 was a full year for Tatiana Tolstaya. As the CEO and investor of CINAMON Group, she managed to renovate CINAMON's largest and one of the oldest cinemas, CINAMON ALFA in Riga with the latest technology, full laser projection, all new seats and completely new ambience. Furthermore, she continued to expand in Finland, opening the doors of its 8th cinema with 6 screens in Helsinki, its second in Finland. With this last addition to CINAMON Group, now, the group operates 40 screens in 4 countries, serving clients in 7 languages. In addition, Tolstaya also embarked on a technology provider journey, with CINAMON GO, bringing and offering automation solutions (automated gates, ticketing self-service kiosks, retail (concessions) self-service kiosks) to other cinema chains in Europe and US. She is a true driving force in the Baltics, which explains her presence on the list for the third year in a row.
Karina Agadzhanova has been the head of Cinema Star for more than 7 years, overseeing its operations in Russia and Armenia. Cinema Star is one of the top sixth largest operators in Russia, with its cinemas located across 16 cities in Russia and Armenia, counting 26 sites and 138 screens. Under Agdzhanova's leadership it became one of the most modern cinema chains in Russia, including unique designs, latest technologies and modern equipment, their latest addition being the D-Box seats. Cinema Star was also the first cinema operator in Russia who put in place Play Labs (kids' entertainment zones). Karina Agadzhanova's was already a presence in Top 50's list in 2018 and is deservedly returning in 2020.
There's little that moviegoers (for the taste) and movie exhibitors (for the margins) love more than popcorn. Integral to the long love story between cinemas and popcorn is C. Cretors & Company, founded all the way back in 1885. And key to the continued success of Cretors are a pair of long-time executives: Shelly Olesen, who joined the company in 1991 as a regional salesperson and rose up the ranks to be named VP Sales and Marketing in 2008, and Beth Cretors, part of the fifth generation of the Cretors popcorn dynasty and the public face of the company.
First ever the first female Country Manager to head a cinema in Ghana, being responsible for Silverbird Cinemas Ghana (SBCG), but as far as we know she is also the first female country head of any cinema chain in Africa. Under her leadership SBCG set the record of being the highest grossing cinema in the whole of West Africa for "Black Panther" in 2018 and the second highest grossing cinema in Africa. This was topped by record numbers for "Avengers: Infinity War", "Avengers: Endgame" and "Hobbs and Shaw". Her colleagues speak warmly of her "appreciation and foresightedness of the film industry globally coupled with her broad understanding of digital marketing and how it can be harnessed as a tool in gaining the attention of the Ghanaian market." Funmi is not just leading a cinema, or a country but a continent. 
A relatively new voice in the industry this last year has seen IMAX's Allie Bernacchi become a regular speaker and contributor to conference panels, where she frequently demonstrates the drive, energy and knowledge she has for her role within the company. Bernacchi is a key player in IMAX's global success of the last couple of years, forging strong relationships with many key cinema chains in the regions she covers (Europe and Africa). Her roots in production from the time she studied and worked in Los Angeles have given her a competitive edge in an industry she's clearly committed to and passionate about.
It's been an eventful few years for CJ 4DPLEX America, as the U.S.-based subsidiary of Seoul-based cinema technology company CJ 4DPLEX has successfully rolled out the 4DX (immersive seating) and ScreenX (panoramic screens) formats to stateside cinemas. Key to that effort in the latter months of 2019/early months of 2020 is Marlene Songin, who leads the Hollywood-based team behind ScreenX and 4DX's American expansion. Prior to joining CJ 4DPLEX Americas in September 2019, Songin served for nearly a decade as a vice president at RealD, first in London and then in Hollywood. During her time at RealD she boosted the company's business in Mexico and to non-cinema, location-based entertainment centers.
Indonesia has long been seen as having the greatest growth potential of any country in Southeast Asia if not the whole of Asia, attracting international interest from Korea and Mexico along the way. As part of the tightly knit Cinepolis team, Celeste has been recognised for helping to align the Cinepolis brand worldwide. Industry colleagues acknowledge that, "Celeste has done it with flare as well as opening lots of locations in an underdeveloped market."
As India's second largest cinema chain Inox has been focusing on innovation as its key differentiator in everything from food offerings to the variety of premium formats. A key in driving these changes has been the company's COO Daizy Lal Puri, who has overseen everything from the signature menu to the design of the latest Megaplxes that have become INOX's hallmark in recent years. While she doesn't make herself the centre of attention, focusing on delivering excellence for her company, she is highly spoken of and liked by her colleagues.
As the President and CEO of one of America's largest equipment providers, Patty Boucher has has a real, concrete impact on the sights and sounds that moviegoers take in across the United States. Bucher has been a part of the cinema industry for 25 years; she served as ACE's VP of Operations before purchasing the company, and becoming its CEO, in 2015. Said former founder and owner Scott Hicks at the time, "Patty brings the same integrity, attention to detail, and customer-first attitude that I have instilled for our 20-year history. I am confident the company will flourish under Patty's leadership."—as, indeed, it has.
Theresa English first started with TK's in 2006 and was promoted to Principal in 2016, after demonstrating her aptitude, willingness to work hard and can-do attitude. Her role working as client relationship manager sees her leading a team of architects and interior designers to coordinate and facilitate effective – and impressive – cinema installations. Her ability to absorb detailed technical information has led her to being an active member of the International Cinema Technical Association (ICTA) and she's an enthusiastic supporter of female-empowering initiatives for women in the cinema industry.
Senior Principal Tamra Knapp has been in the wider cinema industry for over two decades, after joining leading cinema and entertainment architect firm, TK Architects (TK's), in 1995. Based in Kansas City, Missouri, US, Knapp is the driving force behind strategic and growth initiatives, and has always shunned the spotlight despite thriving as a female leader in a heavily male-dominated industry. Having a hand in every area of the business makes Knapp's role hard to pin down specifically but she is recognised as the engine that keeps TK Architects driving forwards as well as keeping it a great place to work.
The last handful of years have seen a revolution in the world of cinema seating, with chain after chain betting on cinemagoer comfort by investing in recliner seating. Coordinating with theaters both domestically and internationally to get their seating upgrades off the ground has been Karla Banuelos, who worked at Seating Concepts for a decade before adopting her current role at Inorca Seating. Banuelos' two-decade tenure in the seating industry, one that typically sees high turnover, is an impressive achievement that has caused some to call her the "Seating Queen."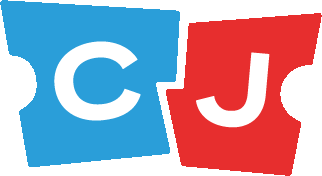 Latest posts by Celluloid Junkie Staff
(see all)