As these words were being written, the trailer for filmmaker Christopher Nolan's next movie, "Tenet," has been available to the public for less then an hour. Like most movie trailers in these days, the trailer for "Tenet" was distributed first online to various platforms such as YouTube, where it has already received over 380,000 views. However, while online may have become a movie marketer's activation channel of choice for trailers, it is most certainly is not Nolan's.
Not only does Nolan wish for audiences to see his movies in a cinema, preferably one with the largest screen possible (as he works closely with Imax), but in the trailer for "Tenet," he urges viewers to view the promo in similar setting. At the very end of the trailer, a card reads, "See the Trailer in Theaters for Maximum Effect". This suggestion even comes before the credit block, which might indicate the importance Nolan places on viewing venues for his work.
The good news for the acclaimed filmmaker is that plenty of audiences will get a chance to see the trailer for "Tenet" during the holiday season as they flock to theatres to see year end releases such as "Star Wars: The Rise of Skywalker." Unfortunately for the Warner Bros. marketing team, cinemagoers won't be able to immediately post reaction videos to the trailer on YouTube. These are videos that show people watching a trailer and providing their own comments. Apparently, that's a thing now. (Though maybe we shouldn't knock it since some of these videos receive tens of thousands of views.)
No matter where or how one manages to watch the trailer for "Tenet," everyone will have to wait until July of 2020 to see the film when it is released theatrically in most territories. No doubt Nolan will be the first to tell you that it is best viewed in a cinema… for maximum effect.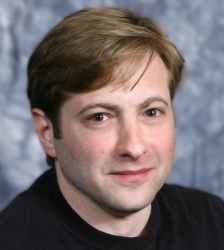 Latest posts by J. Sperling Reich
(see all)