CineEurope 2019 is just around the sun-drenched corner and Celluloid Junkie will be attending in force, with Patrick, Sperling and Helen all there. This year we are thrilled to have our own interview booth on the stand of our terrific partner the Coca-Cola Company, where we will be doing interviews, streaming talks on our Facebook page, recording podcasts or just hanging out. Stop by and come in – unless the sign says 'ON AIR'.
Be sure to attend Coca-Cola's two great sessions on Tuesday and Wednesday morning: Are You Ready For The Digital Retail Revolution? and Sustainability and The Cinema Industry, both of which are issues that we at CJ feel strongly about and will be covering in-depth. Our own Patrick will be moderating a panel on Wednesday 15:30 in the Exhibition Hall on: New Technologies to Unleash VIP Seating, Mini-Theatres with On-Demand Movies.
In partnership with CTC – Cinema Technology Community – Helen will be conducting an interview series with leading females in the cinema industry to talk about their experience and how we can encourage more women to play leadership roles in our business. This builds on our partnership with UNIC and the series of Top Women in Global Cinema. Another hot topic will no doubt be the fallout from the "Hunting Ghost No. 1" story, which a lot of you have been getting in touch with us about.
We will be hanging out with our good friends and colleagues from Vista, Ymagis, Cinionic, BSPL and many others, as well as representing some new and innovative companies wearing our Covergent consulting hats. We might even have time to kick back and watch a film or have a glass of Cava, once the Coke booth has closed for the day. Looking forward to seeing as many of you as possible in sunny Barcelona!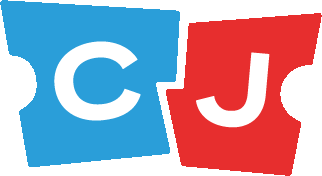 Latest posts by Celluloid Junkie Staff
(see all)