This article is part of a short series on tackling gender imbalance in cinema exhibition, in collaboration with The International Union of Cinemas (UNIC). Next time, we'll be delving deeper into the UNIC Women's Cinema Leadership Programme – UNIC's flagship initiative – it's achievements so far and what the future holds for the third edition onwards.
The question of gender equality has been at the forefront of much debate in the film business and deservedly so, given the lack of celebrated female leaders in the industry.
Cinema is no exception. While women make up more than half of the cinema audience, they are still drastically underrepresented in senior management roles and, both on and off the screen, decision making remains very much male-dominated. The World Economic Forum estimates gender parity globally may now be over 170 years away – a stark reminder that we all have a responsibility to promote change and progress. Put simply, words are not enough; actions are what is needed. Some companies have understood that to attract and retain talent, it's imperative to include gender and leadership on their agenda. That being said, there is still a long way to go.
Initiatives like Celluloid Junkie's Top Women in Global Cinema, for example, are crucial in order to acknowledge the female leaders of the industry and to give them the recognition they deserve. Here, one cannot underestimate the power of visibility – we need more women in the spotlight, more role models for our leaders of tomorrow and to value women's voices. 
We strongly believe that a workforce that reflects our audience would make our sector a better place in terms of realising its full potential and, as an industry, we need to combine our efforts to encourage and empower emerging female professionals. For that, we need more female role models and support mechanisms to be put in place for high-potential female talent. We are convinced that this is both a matter of social justice and an imperative for business growth, better governance and more equity in the industry. Numerous studies have already proved that companies with more diverse and gender-balanced boards outperform others in terms of profitability, turnover and shareholder value.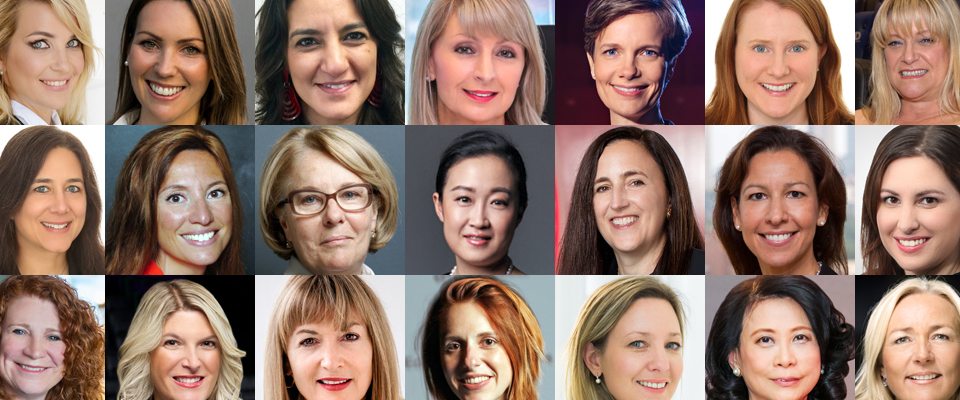 UNIC believes in leading by example and this is precisely why we have embarked on our very own journey to promote gender-balanced leadership in cinema. In 2017 we launched the Women's Cinema Leadership Programme, a 12-month mentoring programme for women in cinema exhibition. The programme provides up and coming female leaders working in the cinema industry with an exclusive opportunity to network with, be mentored by and learn from outstanding female executives, recognised for their leadership and business success across the cinema landscape.
Through a dynamic combination of monthly one-to-one mentoring meetings, workshops and networking opportunities, the programme aims to encourage and empower female professionals in the sector to become the executives of the future.
The journey has been far from a walk in the park – our very first year was essentially a pilot and although we heard a lot of positive noise around the initiative, there was also a certain amount of scepticism. Alongside this, we also had to convince our potential participants that they deserved to be part of the programme. This is of course a work in progress but we've already seen the level of response and enthusiasm increase dramatically over the past two years. That's all you need to move forward – if we manage to get our mentees of today to become our mentors of tomorrow, if we convince young women out there that our industry is ready to welcome them and value them as professionals, it will most certainly be worth it.
Together we are co-creating a community of support and action within the industry. It's about growing professionally and acknowledging that all women, no matter their career level or the industry they work in, have shared and continue to share many of the same obstacles. A number of mentees have underlined how empowering it is to be able to discuss their professional and personal concerns with a leader outside of their company without barriers. On the other side, a number of mentors have indicated that the experience involved reverse mentoring as well; sometimes they were the ones receiving advice and gaining new perspectives.
We need to work for the next generation and come together as an industry that promotes a culture valuing growth and equal opportunities. Our key long-term objective is to broaden and deepen the talent pool for leadership in our industry and to transform the exhibition sector into a healthy environment where everyone can realise their full potential – regardless of gender, age or background. We very much hope you'll join us on the journey!

Latest posts by Laura Houlgatte
(see all)