Since its inaugural event four short years ago, Expocine has become the preeminent industry trade show for motion picture exhibitors and distributors in Latin America. Like CineEurope, its equivalent in the European Union, the conference has fast become invaluable for its ability to bring together cinema operators, distribution executives and manufacturers from throughout the region. The 2017 show, which begins in São Paulo, Brazil on Wednesday, September 27th is shaping up to be even larger and broader in scope than in years past, with a record number of exhibitors, distributor presentations and panel discussions.
This year an extra-day has been added to Expocine with the National Association of Concessionaires organizing a full day's worth of educational programming on Tuesday, the day before the show officially opens. Larry Etter, a Senior Vice President at Malco Theatres, will be leading a certification class on managing concessions in modern cinemas. If there was ever a master class on such a subject, this would be it.
Once Expocine kicks off on Wednesday morning upwards of 2,500 attendees (and probably more) will have some tough decisions to make about where to spend their time to get the most out of the show. Both Wednesday and Thursday mornings are crammed full of topical panel discussions and lectures featuring well-known industry leaders and executives.
On Wednesday the 27th, there are lectures on loyalty programs and using online sales to boost revenue, but the one that has generated some advance buzz is a panel titled "New forms of entertainment consumption and the model of subscriptions". With MoviePass having caused such a stir in the United States recently, everyone is sure to want to hear what Juan Balmaceda, the CEO of Primepass Brasil, a similar service in Brazil, will have to say.
The panels on Thursday, September 28th are focused on technology, including the future of projection, whether its laser or LED, the latest in accessibility solutions and even how technology is having an impact on concessions.
Each afternoon and all day Friday, September 29th, Expocine will have nine different distributors making presentations highlighting upcoming releases. It's hard to believe there will be enough time for 20th Century Fox, Diamond Films, Disney, Downtown Filmes, Paramount Pictures, Paris Filmes, Sony Pictures, Universal Pictures and Warner Bros. to pitch film programmers and cinema owners on the titles they'll be distributing in Brazil, Argentina and the rest of South America well into 2018.
All of these presentations, lectures and panels will be taking place a the Espaço Itaú de Cinema Frei Caneca, a multiplex located just downstairs from the Centro de Convenções Frei Caneca the convention center where Expocine is based, and may possibly be outgrowing. Like last year, simultaneous translation will be offered for all programming in English, Portuguese and Spanish.
Beyond, showreels, clips and highlights, some of the participating distributors will also be screening entire films. For instance, Paris Filmes will be showing "Como Se Tornar O Pior Aluno da Escola", a Brazilian comedy opening October 12, 2017. Christie is providing its CP4325 RGB laser projectors for the entirety of Expocine's programming and Harkness Screens has chipped in with one of its new Premium Clarus XC 170 2D/3D screens. Kelonik do Brasil, the Brazilian arm of the Spanish cinema integrator, is running the technical operations.
Some attendees may never make it to any of the lectures, panel discussions or studio presentations. They'll be too busy roaming the trade show floor, checking out what the more than 70 manufacturers and vendors brought to Expocine this year. The usual suspects like Barco, Dolby and GDC will be there. But so will MediaMation, Osram, Strong, Santa Clara and a list of concessions, seating and cinema equipment companies too long to mention here.
In between all of this activity Expocine will be handing out achievement awards to companies that have reached certain milestones within the Brazilian cinema industry. For instance, Cineart is celebrating it's 70th anniversary, Kinoplex just reached its 100th birthday and RioFilme has been around for 25 years, to name just three. It's hard to know when Expocine is finding the time in their schedule to hand out such honors, but if it's well received, don't be shocked if next year they're handed out to exhibitors from other countries in the region.
Each night, when all the panels, presentations and trade show close for the day, Expocine is throwing parties. The cocktail party on Wednesday is being hosted at the convention center by Downtown Filmes and Paris Filmes right after their presentation. On Thursday, everyone heads to La Rêve Club, just down the street, for a big party being billed as a Caipirinha Festival. (For those who don't know, caipirinha is an absolutely delicious traditional Brazilian cocktail. You have to be careful though, they go down easy… almost too easy.)
Keeping with what appears to be a theme of "more" for this year's show – more attendees, more exhibitors, more distributors, more programming – Expocine has more ways to register. A regular registration is free, as it always has been. However there is now a premium registration which costs BRL R$ 500 (USD $159) and the VIP registration has been bumped to BRL R$ 1,800 (USD $572). These latter two registrations come with free Wi-Fi, lunches, exclusive access to lounges, guaranteed entrance to panels and presentations and invitations to all the parties.
Many of the attendees at past shows have been from cinema operators from throughout Latin America, including Mexico and Central America. An official attendance at Expocine 2017 won't be available until the show is nearly over. Tonks, the show's producer has said that registrations have outpaced previous years with representatives coming from at least 15 countries, including China and parts of Europe. That would seem to make sense, given that as more industry professionals attend Expocine each year, the conference has been gaining positive word of mouth and thus attracts an ever growing number of participants wanting to show up in person and see what all the fuss is about.
Full Disclosure: Celluloid Junkie is a media sponsor of Expocine 2016 and members of our editorial staff have ongoing business relationships with its producer, Tonks. That has in no way impacted the content of this post.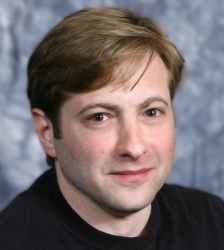 Latest posts by J. Sperling Reich
(see all)