The Belgian-based Kinepolis has announced the purchase of yet another cinema chain as the company continues its expansion via strategic acquisitions. This time around Kinepolis hopped across the Atlantic Ocean to scoop up Canada's second largest exhibitor, Landmark Cinemas.
News of the deal first began to spread when Neil Campbell, Landmark's CEO and a founding member of its senior management team, sent out an email confirming the news. Kinepolis is buying the Canadian exhibitor for CAD $122.7 million, the equivalent of EUR €84.2 million or USD $99.8 million, from shareholders that include founders Campbell and Executive Chairman, Brian McIntosh, as well as TriWest Capital, a private equity firm.
Kinepolis has been on a modest buying spree over the past few years. The company picked up the Dutch Wolff cinema group in the Netherlands back in July of 2014, as well as two Spanish cinemas, one in Madrid and one in Aicante.  In 2015, Kinepolis acquired the 12-screen Mégaroyal outside of Lyon, France.  That same year they purchased the Dutch, French and Luxembourg Utopolis cinema complexes.  Though the Belgian Competition Authority allowed the company to keep two of the four Utopolis locations, they eventually decided to sell all of them to UGC.  
Last year, Kinepolis took over a cinema in Rouen, France while at the same time aggressively building five new multiplexes in France, the Netherlands and Spain.
Kinepolis considers the Landmark deal to be a "medium-sized acquisition" financially. It's the first such acquisition the company has made outside of Europe as Eddy Duquenne, the CEO of Kinepolis Group, made clear when a press release was eventually issued:
"I am very proud of this unique opportunity to expand our business into a continent that is expected to offer us many advantages. Furthermore, Landmark Cinemas shares our passion for customer experience. It was the first on the market to introduce the Atom social ticketing system and it successfully upgraded a number of movie theatres to equip them with recliner seats. The management of Landmark Cinemas is very enthusiastic and looks forward to rolling out our three-pillar strategy (of being best cinema operator, best marketer and best real estate manager) in their group and testing our products and experience concepts on the Canadian market. We see it as an opportunity for both groups."
So let's quickly take a look at what both groups are bringing to the table. Kinepolis presently operates 500 screens across 48 cinemas in Belgium, France, Luxembourg, the Netherlands, Poland, Spain and Switzerland. The chain welcomed 23.8 million patrons in 2016, a rise of 7.5% over the previous year, with revenue growing at a similar pace to EUR €324.9 (USD $388.4).
Meanwhile, Landmark oversees 303 screens throughout 44 complexes, most of which are leased. There are only two megaplexes in the offer, as well as five IMAX and five premium large format screens. The chain earned CAD $156.3 million (EUR €106.33 million or USD $127.06 million) last year from 10.2 million visitors, giving it a market share in the country of 10%. The company employs over 1,400 workers who will stay on and work under Landmark's current management team according to the reassuring joint statement provided by Campbell and McIntosh:
"Joining the Kinepolis family is a terrific opportunity for everyone at Landmark. Combining with Kinepolis will also give Canadian moviegoers greater access to world class cinema experiences. Landmark's people will continue to lead the Canadian business and our customers, people and business partners will all benefit from the expertise that Landmark will be able to leverage into Canada from the expertise and strategic vision of Kinepolis."
That strategic vision includes continued expansion and thus the acquisition of Landmark makes sense for Kinepolis in its attempt to enter and exploit new markets. However this can also prove to be an obstacle should Kinepolis run into cultural differences or barriers when integrating the two operations. Since Kinepolis has managed to successfully blend its circuit with other acquisitions in the past, this may be less of a problem; the one variable being distance, meaning the logistics of operating on two continents for the first time.
The deal is expected to close before the end of the year, pending the approval of Canadian government and securities regulators.
Update: September 19, 2017
This post has been amended to correct the date in which Kinepolis acquired the Dutch Wolff cinema group; it was in 2014, not 2012.  Additional details of the chain's other acquisitions during this time period have also been included.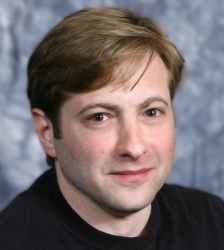 Latest posts by J. Sperling Reich
(see all)