It was ten years ago today that we published the first post on the newly launched CelluloidJunkie.com. Almost 1,500 posts later, with countless interviews, profiles, trade shows, not to mention a lot of popcorn and Coke under our belts, we are happy to report that cinema is far from dead and that we couldn't think of a more exciting and innovative industry to write about. As we look at what is ahead, both for the industry we cover and ourselves, we wanted to take a minute to share a bit about the journey and thank you, our readers and professional colleagues, for your support.
Celluloid Junkie was launched at a time when the digital cinema conversion, though underway, was struggling to gain traction.  We were still two years off from "Avatar" which gave cinemas a digital and 3D adrenaline boost. We knew that everything would soon be digital, so rather than a name like Digital Cinema Digest we opted for something tongue-in-cheek and memorable-ish. Besides, most of the obvious domain names had already been taken.
Our first two posts proved prescient in hindsight in terms of topics chosen. Sperling wrote about the trailer for the first "Iron Man" film playing during "The Daily Show". A decade later the Marvel Cinematic Universe (MCU) has become the biggest force in today's multiplex business. The same day Patrick wrote about the appointment of Phil Clapp to head the UK Cinema Association. (Since he is still around, we suppose it is only fair to wish him a happy anniversary too.) Mr. Clapp went on to become President of UNIC as well and has played a major role in shaping the cinema industries in the United Kindom and European Union.
While one of Celluloid Junkie's co-founders went off to work for The Hollywood Reporter (you are missed, Carolyn Giardina) and Patrick got sidetracked helping to digitize Bollywood for Adlabs/Reliance, Sperling kept the site alive for most of the first few years. When the time came to re-launch the site it proved a major effort. We didn't just need a new logo and look (goodbye popcorn box, hello ticket stub), but sites now had to be optimised for smartphones.  To put this in perspective, we we weren't being indexed by Google to show up in searches at this point. We managed our redesign and relaunch by bootstrapping, because we knew what we wanted, even if it would take longer for us to finance it ourselves. (Special shout-out here to Ben Lew, our web wizard and graphics designer).
While we are not quite finished with the site, and indeed may never be, we are proud of what it has become: a resource for the global cinema industry. Not satisfied with just being a "blog" we launched a press releases section CJ Wire over a year ago. We were tired of doing stories that were just re-writes of press releases.  Besides, why not read the original for yourself, instead of seeing how we chop and re-arrange the quotes? If there is something we can provide additional analysis to then we do, but we don't believe in "churnalism". To-date we have had over 500 press releases posted to CJ Wire and it is the second or third most visited section of CJ in any month, with 80% of visitors sticking around to read more than one post.
We are privileged to have been joined this year by Jim Amos, whose box office analysis and accurate predictions get each week off to a roaring start. We have also had countless contributions from the likes of Charles 'CJ' Flynn and too many other people for us to thank them all here. Above all, we learn by talking to smart people in the cinema industry who give us their time and insights for us to share. We will be growing the editorial team further in the coming months and years to expand our coverage. There is so much more for us to do in cinema retail, seating, social media, distribution, market, etc.
We are also grateful to our first two industry partners Vista Cinema and the Coca-Cola Company. We held off accepting advertising and sponsorships for years, even when companies came knocking on our door, because we felt the site wasn't ready. Having launched the Cinema of the Month and Retail Insights sections with the support of Vista and Coke, we will be announcing more partnerships in the future that allow us to broaden our coverage. We want to keep CJ free instead of putting up a pay-wall and commercial partnerships with such blue chip companies are what enable us to fund the continued growth of the site and the coverage it provides.
We are constantly looking to launch new features and regular columns, everything from the Top Women in Global Cinema (one of our most shared posts ever) and cutting edge news and analysis on topical issues such as MoviePass or the Samsung Cinema LED, to weekly and monthly posts such as the Cinema News Digest and CJ Interviews. We are constantly evolving and trying to improve.  As an example, we recently broke out the Cinema Property Update into separate features, dividing them into different monthly geographies.
What began as a side project cooked up at informal meetings during Showest and Cinema Expo in 2007 as a way to share knowledge and information with colleagues, has expanded over the course of ten years both in terms of Celluloid Junkie's scope and reach.  Initially the only people who visited CJ were the handful of co-workers we told about it.  Word quickly spread through professional circles and pretty soon we had readers from all over the world working in diverse areas of the industry.
The few hundred visitors that stopped by CJ in the first month or two after we launched in 2007 has grown into tens of thousands depending on the month.  CJ is now visited each year by professionals from 153 countries.  And readers are sharing our posts on a more frequent basis, educating others within the industry about the information they are finding on CJ.  This has required us to devote more time and resources to simply maintaining the site with additional technology infrastructure.  Not that we're complaining.  We had always wanted to learn how to properly "spin up" a load balancing web server anyway.  (Thankfully, that now happens automatically on heavier traffic days.)
There's been so much happening in the last ten years that it is almost impossible to summarise. We saw the rise and slump and rise again of China; we saw AMC become the world's largest cinema chain; we saw the tragic shooting in a cinema in Aurora; we have written about innovations such as immersive audio, HDR, laser projection, motion seats and more; we now expect to be able to order a glass of wine and hot meals in the cinema; and we keep seeing the most talented of artists believing that the big screen is the best place for their stories, whether they are Christopher Nolan, Kathryn Bigelow, Bong Joon-ho or the Russo brothers.
We feel that this is the best possible time to be working in the theatrical distribution and cinema industries. This is not to say that they do not face challenges, but that the innovation that has sustained it as a way to be entertained in groups for over a century will keep it alive for a long time to come. We look forward to reflecting, analysing and evolving alongside and as part of the industry, hopefully for many more decades.
All of this has been possible because people like you visit our site, read our posts, share them, discuss them and use them in your daily business. So we want to thank you for your support over the years and look forward to many more. Do please drop us a line, talk to us at one of the many events we attend or let us know your thoughts about CJ. After all, this is your site too.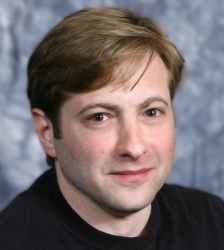 Latest posts by J. Sperling Reich
(see all)