It's hard to know if Alamo Drafthouse Cinemas was aware of the public outcry that would occur upon scheduling a women-only screening of the upcoming Warner Bros. super hero release "Wonder Woman," or if perhaps provoking protest, however trivial, was all part of a scheme to draw in audiences.  After all, Alamo is no stranger to generating headlines based on its past promotional and operational decisions.
Whatever the case, there are few cinema chains as adept at dealing with these kinds of situations, planned or otherwise, than Alamo.  Indeed, exhibitors may wish to learn from how the Austin-based company handled the matter for their own future needs.
Let's start at the beginning.  On Wednesday, May 24th, Alamo announced on both its website and Facebook, that it would be holding a special screening of "Wonder Woman" on July 6th solely for women.
In its traditionally quirky style, Alamo wrote:
Apologies, gentlemen, but we're embracing our girl power and saying "No Guys Allowed" for one special night at the Alamo Ritz. And when we say "People Who Identify As Women Only," we mean it. Everyone working at this screening — venue staff, projectionist, and culinary team — will be female.
To top it off, proceeds from ticket sales for the screening (presumably after Warner Bros. takes its cut) have been earmarked for Planned Parenthood, a nonprofit women's healthcare organization.  It took a mere two hours for the "Wonder Women" screening to sell out, but some (mostly male) moviegoers took offense that they weren't invited to the event.  Some commenters on the company's Facebook page (and on Twitter) felt the special screening was exclusionary, if not downright sexist.  Soon enough those in favor of holding the women-only screening began to pushback by weighing in with their own opinions.
By Friday, the media picked up on the story, helping bring even more attention to the kerfuffle, and in doing so, to Alamo Drafthouse as well.  In their news story on the kerfuffle, Morgan Hendrix, Alamo's Creative Manager, told the Washington Post, "We are very excited to present select, women-only 'Wonder Woman' screenings at Alamo Drafthouse.  That providing an experience where women truly reign supreme has incurred the wrath of trolls only serves to deepen our belief that we're doing something right."
Keep in mind, Alamo has built a reputation for its progressive approach to the cinema business.  Their inclusion of gender-neutral bathrooms at their multiplexes is just the latest example, so any idea that the company would purposely create a sexist environment of any kind is ludicrous at best.
We've added a 2nd screening of our WOMEN ONLY: WONDER WOMAN show here in Austin. Tickets are live now: https://t.co/P00kgkOogv pic.twitter.com/GGlzacIvmx

— Alamo Drafthouse ATX (@drafthouse) May 25, 2017
Thus, it should come as no surprise that Alamo handled the social media flack about the "Wonder Woman" women-only screening by doubling down and scheduling an additional showtime… which promptly sold out.
Then, in a true lesson on how to exploit a successful idea, Alamo expanded the women-only "Wonder Woman" screenings to its multiplexes in Denver, Houston, New York and elsewhere.  They all promptly sold out.
And if you're wondering whether those protesting the women-only screening might have a valid point, as protestors sometimes do, ask yourself if those same patrons would feel as aggrieved if the name of the film were "Sex and the City".  Probably not.  Instead, all they managed to do was shine a spotlight on the screenings, making them even more successful in both attendance and publicity then they otherwise might have been.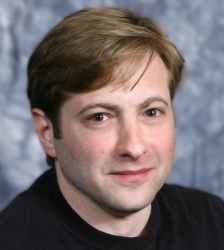 Latest posts by J. Sperling Reich
(see all)