[youtube width="560″ height="315″]http://www.youtube.com/watch?v=1L3eeC2lJZs&feature=youtu.be[/youtube]
The Alamo Drafthouse has gained quite a reputation over the past couple of years as one of the countries best movie theaters. Entertainment Weekly hailed it as the best movie theatre in America and Wired.com went a step further by calling it the "Coolest Movie Theater in the World". Besides being known for an eclectic mix of programming which is served up alongside beer and barbecue, founder Tim League has also built the Alamo Drafthouse's reputation through Fantastic Fest, an annual film festival specializing in horror, action, fantasy and science fiction titles.
But if you ever get a chance to visit the Alamo Drafthouse, you may not want to reach for your mobile phone whether it's to make a phone call or text a friend.
Earlier this week the Alamo Drafthouse gained even more notoriety after a creative anti-texting public service announcement turned into a YouTube viral video. According to a post on the theatre's website, a patron had to be expelled from the Drafthouse recently after she wouldn't stop texting in the middle of a movie. Even though the Alamo Drafthouse has a strict zero tolerance policy when it comes to talking or cell phone use during movies, the moviegoer continued to text after being given two warnings to give her thumbs a break. So, Drafthouse employees tossed her to the curb without a refund.
Apparently, the audience member was none too pleased at this turn of events and called the Drafthouse to leave a profanity laden voicemail. The audio from the voicemail turned out to be the perfect soundtrack for League's PSA, which can be viewed above or on YouTube. (Warning: The patron's choice of language makes this video a textbook definition of NSFW – Not Safe For Work).
After being posted on June 3rd, the video has garnered attention from blogs such as Boing Boing and the likes of The Hollywood Reporter, among dozens of other mentions. At the time of posting the video had already been viewed more than 500,000 times and I wouldn't be surprised if that number soon reached into the millions.
The video is a sign of how prevalent texting has become in movie theaters, though what might be more disturbing is the overall sense of entitlement the woman displays in her voicemail. Such behavior may be an indicator of a sociologic or cultural shift which has taken place among younger moviegoers, leading them to believe such behavior is acceptable.
A lesson theatre owners could take from all this is how the Alamo Drafthouse is reaching out to their customers to engage with them regularly. Not only do they post to their blog regularly providing details about upcoming events and film releases, they also have their own channel on YouTube featuring dozens of videos. This type of community building takes some effort but can be quite beneficial to growing a theaters patronage.
As a bit of an aside, it may be slightly ironic that the Alamo Drafthouse should achieve viral Internet stardom over a video about texting in theaters. One of the more unique events they periodically hold is HeckleVision, where audience members can make fun of the movie they're watching with text messages that show up on screen.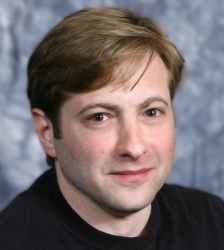 Latest posts by J. Sperling Reich
(see all)