On Friday, January 27th CJ CGV, the South Korean based cinema operator, jump started its expansion into the United States market when it opened a brand new theatre complex in Buena Park, California. The venue, which will act as their their flagship location in the US, is a new build in a freshly opened retail facility with eight screens and 1,187 seats.
Two of those screens will feature new technology developed by CGV's sister company, CJ 4DPlex, which provide immersive viewing experiences for moviegoers. One screen is outfitted with 4DX, a technology that synchronizes more than 20 environmental effects such as fog, lightning and rumbling seats with the onscreen action in a movie. A second auditorium boasts ScreenX, which projects images along the side walls wrapping the audience in 270 degrees of visuals. Both technologies were demonstrated during a well attended ribbon cutting ceremony at CGV Buena Park last Friday.
Already one of the largest motion picture exhibitors in Asia, CGV strategically selected Buena Park for its newest location for a number of reasons. The location in Orange County, California is just a few minutes drive north of Disneyland, an area with one of the country's largest (and constantly growing) populations of Asians. It has a deep knowledge of the demographic from which it intends to draw patrons, a benefit Mark Shaw, CJ CGV Americas, had to pitch to the Hollywood studios it does business with.
Initially, studios were skeptical that another movie theatre could work in an area that has numerous local and national circuits competing with megaplexes that have 20 or more screens. Some distribution executives were even concerned they wouldn't be able to support CGV's new theatre with titles. "They recognize that there was a growing diverse community here that probably didn't go to theatres as much because they wanted some of those subtitles," Shaw explained. "We'd see more of there films if they were in those languages. We offered to put their studio movies with these subtitles so that we could bring more audiences to the theatre, in this very special area of Orange County. They understood that and were very supportive."
Indeed, top executives from many of the studios were in attendance at the opening ceremony, which underscores another strategic point to the Buena Park location; it's proximity to nearby Los Angeles county means that CJ can use it to promote emerging technologies being developed by 4DPlex with studios as each new offering is implemented in a practical setting, rather than in a lab.
The Buena Park theatre will be home to the fifth 4DX screen and third ScreenX auditorium in the US. 4DPlex has upwards of 30 additional 4DX auditoriums planned in the United States thanks to a deal with Regal Cinemas. Presently there are 355 such auditoriums in 44 countries around the world. In 2016 there were 110 titles, 50 of which were Hollywood blockbusters, released in the 4DX format.
Meanwhile, there have been only 13 titles produced for ScreenX since 4DPlex launched the format in 2014 with an additional 16 planned for this year. The company is aiming to have roughly 400 screens throughout North and South America by the end of 2018.
CGV however made it clear that, as they try and evolve the moviegoing experience, experimenting will not be limited solely to technology. The Buena Park theatre is the company's first example of its "Cultureplex" concept in the US. Rather than a multiplex, CGV aims to transform each of its cinemas into venues that highlight a vast cultural experience. That means not only restaurants and bars that serve unique food and beverages such as soju cocktails, but bookstores, event space, concerts and conventions.
The concept naturally extends to the architecture, which in Buena Park was modeled after a train station in Hamburg, Germany and can be described as having an industrial chic motif. High end build outs for all their cinemas is just one of the reasons exhibition veteran Paul Richardson recently came on board as the chief operating officer of CJ CGV America. "The architecture here is just so classy," said Richardson. "These are just really first class spaces with ambiance that makes you feel good."
Actually, the opening of Buena Park was a bit of a coming-out party for Richardson as a CGV executive. With decades of exhibition experience running both Landmark Theatres and Sundance Cinemas previously, Richardson was only brought onboard in early January. He is so new to the company that when addressing the audience during the grand opening Richardson spoke as if he was still an outsider. He related how when interviewing for the job he visited the company's headquarters in Korea and was "seduced" upon seeing the different types of cinemas CGV operated.
"I've seen a lot of theatres around the world and I was just blown away by all of the diversity of these theatres," Richardson said. "There was no way I was not going to figure out a way to be working here and be involved in something this exciting. This company really loves movie theatres. They love everything about movie theatres. Every single detail about running a movie theatre is important to them. Everything that I saw was first class, at all cost with a lot of care."
The hiring of Richardson also telegraphs CGV's plans for expansion in the US. Though last year the company said they planned on growing rapidly through acquisition (and indeed wound up purchasing Mars Entertainment, the largest cinema chain in Turkey for USD $688 million), the CGV seems to have chosen an alternative approach for the US. "The plan here in the US is for us to be a niche circuit," Richardson stated. "There's no plan to take on Regal and AMC, and certainly my background at Landmark and Sundance was running a niche circuit, which is staying out of the way of the big boys so you don't get your teeth kicked in, but finding the locations where your audience is and they can appreciate you. They're going to drive by these other guys' theatres to get here."
Shaw concurred, "We were hoping to have bigger ambitions and maybe acquire a chain, but we noticed a lot of these theatres weren't in our sweet spots. We realize when you look at a chain there are some theatres that are in the sweet spot of where we want to be and then there's others that we're not sure if we want. I mean we'd love to acquire, it's just a little more challenging. Building one-by-one takes a long time, but I think we should continue to do that as much as we're also looking for opportunities."
Shaw reported that CGV is very close to announcing another new cinema in what he described as "a very similar type of location." What he means by that is it will be in an area where there is a large Asian American population, allowing the chain to differentiate itself from competitors through showing a mix of both Hollywood and Asian titles.
This programming diversity is the niche referred to by Richardson. "There isn't anybody else in the US cinema industry that is chasing it right now," said Richardson. "We're going to get a really good head start on it and this is a great facility for us to use as a showplace."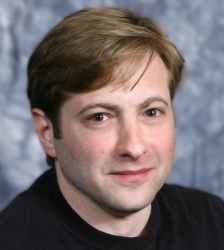 Latest posts by J. Sperling Reich
(see all)