At the last possible moment, Warner Bros. Pictures has delayed the release of "Sully: O Herói do Rio Hudson" (Sully: The Hudson River Hero) which was scheduled to open today, Thursday, December 1st.
The studio made the decision due to the crash of LaMia Flight 2933 outside Medellín, Colombia on Monday November 28th. The plane crash killed 71 people, including including members of the Brazilian Chapecoense soccer squad en route to the Copa Sudamericana finals.
The film, which is directed by Clint Eastwood and based on true events, stars Tom Hanks as Captain Chesley "Sully" Sullenberger, an airline pilot who safely landed a commercial aircraft on the Hudson River after it became disabled, saving the lives of all on board.
Recognizing that the last thing Brazilian audiences want to see so soon after a highly publicized air tragedy is a movie about that very subject, Warner wisely delayed the opening of "Sully" (the film's original title) and released the following statement:
"Warner Bros. Pictures is deeply saddened by this terrible news. In order to be respectful of this tragedy, we decided to postpone the debut of 'Sully: The Hudson River Hero', previously scheduled for December 1. We extend our sincere condolences to the families and loved ones of the victims in this sad moment."
The film has already earned more than USD $189 million in 28 territories worldwide including Europe, Japan, Russia and the United States. According to the trade media outlet Exibidor, Warner Bros. has not yet set a new release date.
"Sully" is not the first movie to be postponed due to catastrophic current events this year. The United Kingdom opening of "Bastille Day", an action film starring Idris Elba as an ex-CIA agent on an anti-terrorist mission in France, was scheduled to open in February was pushed until April 22nd after the Paris terrorist attacks in November 2015. It turned out "Bastille Day" just couldn't catch a break. The film was released in France on July 13th ahead of the holiday from which its name is derived, however after another terrorist attack in Nice, Studiocanal withdrew the film from theatres to show "respect for the victims and their families". Meanwhile the terrorist-themed French film "Made in France" that was to be released later that year never even made it into French cinemas.
In 2012, the opening of "Gangster Squad" was rescheduled to facilitate reshoots of a scene in which characters fire upon moviegoers in a cinema with machine guns, a setup which closely resembled the horrific mass-shooting of patrons at a midnight screening of "The Dark Knight Rises" in Aurora, Colorado that summer.
The terrorist attacks on September 11, 2001, caused a ripple effect throughout the film industry, delaying the release of several titles, the most notable of which was "Collateral Damage", an action movie starring Arnold Schwarzenegger who plays a character seeking revenge over the death of his wife and child who were killed in a bombing.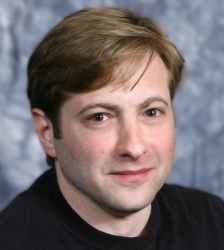 Latest posts by J. Sperling Reich
(see all)