In an entertainment retail business that's more than a century old, and in an age when many multiplex cinemas look and feel identical, one might easily come to the conclusion that cinema operators long ago gave up on executing unique and original ideas. That isn't necessarily accurate, as Regal Entertainment Group demonstrated recently when they ran an exclusive film promotion aimed at fans of the James Bond franchise and designed to raise the consumer awareness of the chain. Though as Regal's chief marketing officer Ken Thewes will tell you, pioneering concepts aren't always dreamed up in traditional manners and can often take a persistence and dedication to pull off successfully.
It was Thewes' team that conceived the Regal Ultimate Ticket for "Spectre", the latest installment of the Bond series due to be released in cinemas worldwide this November. The program provides Regal patrons with a collectible, limited edition anodized steel card emblazoned with the Spectre symbol and personalized with their name etched onto it. The card allows for participants to see "Spectre" in Regal cinemas once a day as many times as they want during the run of the movie. The Ultimate Ticket costs USD $100 (EUR €89) and, for reasons which will soon be explained, the circuit is restricting sales to 1,000 tickets.
The promotion sprung out of brainstorming, or ideation, sessions Thewes holds regularly with his department as part of the marketing process. It was at one of these meetings earlier this year that Stephen Brandow, a social media manager at Regal, pitched the Ultimate Ticket concept. "We weren't trying to develop an idea that sells an extra ten million tickets," Thewes said. "It was really an idea to push the envelope for the movie fanatic, or the genre fanatic in the case of 'Spectre' and Bond, give them something unique that they can't get anywhere else. That is a brand objective, we're trying to differentiate our brand, so we need innovative ideas that nobody else is doing and then ultimately deliver an experience that they love and I'm pretty confident that we'll be able to deliver that."
The first step in making Ultimate Ticket a reality was finding a studio willing to participate. In the case of "Spectre", that required conversations with Sony Pictures beginning in late April of this year. "We wouldn't want to do something like this without the studio's partnership," stated Thewes. "We throw a lot of bold ideas up against the wall. We rule some out, the studio rules some out, but this is one where there were a lot of questions and concerns around some of the elements, but we felt like we were able to address those and we both went in holding hands and feeling good about it."
Sony's initial concerns were in large part obvious. One of the biggest issues was how fraud could be prevented. Would Regal and Sony lose money from patrons who might see the film a dozen or more times? In other words, could the Ultimate Ticket cannibalize sales in any way?
To answer some of these questions Regal relied on historic attendance data from its 14 million Crown Club members. "We were able to go and look at some of the top movies over the past few years and look at just how many times customers were going to see these movies when they had to pay for them individually," Thewes explained. "We shared this data and got Sony very comfortable with the fact that, it's a cool idea and people might see it two or three times anyways but at $100 we're covering them off on their film rent and we're all good."
Should a moviegoer take off the entire month of November in order to see "Spectre" dozens of times, Thewes said, "if we find somebody who is coming in 30 times, we're probably going to do something special for that person and really just have some fun with it."
To prevent any potential fraud, such as the sharing of an Ultimate Ticket between friends or family members, Regal throttled the number of "Spectre" admissions for program participants down to once per day. Risk was further minimized by limiting the number of tickets sold to 1,000. In addition, every customized Ultimate Ticket card comes with a unique bar coded. Thus the reason it takes four to six weeks to manufacture and ship the cards to patrons, who must then present them at Regal theatres with photo identification that matches the name on the card.
Sony gave their blessing for the Ultimate Ticket promotion at the end of summer and Regal set about spreading the word. A press release announcing the program was picked up by a wide range of media outlets, but on a more targeted level, Regal marketed directly to patrons via their weekly email newsletter and social platforms.
The exhibitor's publicity and marketing campaigns seem to have worked on multiple levels. Not only did the Ultimate Ticket for "Spectre" sell out all 1,000 tickets more than a month before the film is released, but Lionsgate signed on to create an Ultimate Ticket for "The Hunger Games: Mockingjay Part 2", which is also being released in November.
Regal isn't exactly sure who purchased the "Spectre" Ultimate Ticket since demographic data was not captured during the purchase process so as not to dissuade potential customers. The circuit will however be matching any of its Crown Club members to those who have bought Ultimate Tickets in order to give them 100 bonus points. That's essentially a free popcorn and a free drink.
Whether Regal continues to offer Ultimate Ticket packages for select releases beyond "Spectre" and "Mockingjay, Part 2" remains to be seen, though for now Thewes is happy at how the program has made the Regal brand stand out from other exhibitors in the market. "I think this is just one example of what we're trying to do at Regal which is bring some innovation into the industry," he said. "Try some things. Not everything is going to work, but I think for our customer base they can have confidence that we are always going to be trying new ideas. It's just about relevant differentiation of the brand. We're gong to keep trying to find ways to make customers more and more satisfied."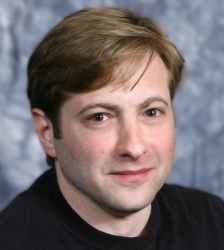 Latest posts by J. Sperling Reich
(see all)