This weekend "Maze Runner: The Scorch Trials" opens in cinemas around the world where it hasn't already debuted. The sequel to last year's box office winner "The Maze Runner" is also providing Barco with another opportunity to show off and expand its new theatrical presentation format, Barco Escape.
Barco officially launched Escape in five cinemas last September with the release of "The Maze Runner". Seven minutes of the film were shown using the ultra-wide, immersive offering which utilizes three screens to provide a 270 degree viewing experience. For the second film based on the Maze Runner Trilogy of young adult novels the number of theatres showing it in Barco Escape has grown to 20, including on auditorium in Mexico and two in Belgium.
The amount of Barco Escape footage has also increased in the second film to upwards of 20 minutes. In addition, a short adventure film was created in the Escape format by Devin Super Tramp, a popular YouTube filmmaker, which will be screened before the feature.
"Maze Runner: The Scorch Trials" is part of a five-year agreement Barco signed with 20th Century Fox earlier this year to release more titles in Barco Escape. Press Release – 17 September 2015
Kuwait – While we're on the subject of Barco, the digital cinema technology provider also landed another customer in the Middle East this week, with some assistance from its integrator partner CineTech. Sky Cinemas Kuwait, a relatively new circuit, has already deployed Barco projectors on three screens in Kuwait City, with another five planned by the middle of next year. As the company expands, the exhibitor has agreed to use Barco projectors in all its facilities. Press Release – 16 September 2015
US – Movie Tavern is doubling down on its relationship with Christie. Much as it has in the majority of its 171 screens, the circuit is deploying Christie's projectors and Vive Audio systems in its newest cinema, the 10-screen Movie Tavern Citiplace in Baton Rouge, Louisiana. The former United Artists Theater opened in August after a USD $6 million renovation, during which time Movie Tavern was able to upgrade the facility to include its traditional amenities, including stadium seating and reclining lounge chairs. The chain is known for offering moviegoers full-service dining options during screenings. Christie's Professional Services divisional will be providing ongoing technical support, however it should be noted that the call-button located next to each seat in Movie Tavern's new auditoriums can not be used to reach Christie's network operations center. Press Release – 15 September 2015
Germany – Every cinema operator hopes they get a hot new release that attracts huge audiences. But on Thursday an overwhelming crowd of "hysterical" fans gathered to see actor Elyas M'Barek during a promotional tour for his latest film "F*ck You, Goethe 2" causing law enforcement and theatre owners to cancel the screening. Joachim Hagen, a representative of the Nuremberg police department described the scene in the must unintentionally humorous manner:
"More than 3000 people came, mostly young girls. The cinema operator was unable to cope with the situation, then called the police for help… We then decided in consultation that it is wiser to cancel the event at this point and for Mr M'Barek to no longer come."
M'Barek later took to Facebook to apologize to all those who had shown up, further explaining the situation. Panteres – 18 September 2015
UK – London based film services company Motion Picture Solutions (MPS) is expanding its satellite delivery capabilities thanks to a multi-year cinema distribution agreement with Avanti Communications, a satellite data communications provider. MPS has integrated its LANsat receivers with Avanti's Ka-band network, allowing them to more effectively and securely deliver digital cinema packages (DCPs), key delivery messages (KDMs) and other digital content to cinemas in Europe, Africa and the Middle East. Deployment has begun in the UK with the rest of Europe to follow. Press Release – 17 September 2015
Norway – KinoNor, the third largest cinema chain in Norway has chosen Ticket International's Dolphin offering as the point of sale system for its venues. KinoNor operates 39 screens in 8 cities accounting for 12% of the country's cinema market share. Press Release – 18 September 2015
Event Cinema
[youtube width="560″ height="315″]https://www.youtube.com/watch?v=iO0HGd0SHcQ[/youtube]
France – Those outside of France may not be entirely familiar with Kendji Girac, the 19-year-old French singer who won Season 3 of the reality show "The Voice: la plus belle voix". Just because you may not be know what all the teenagers are listening to in France, doesn't mean that Girac can't command an audience. In fact, he sold out three nights at the Olympia in Paris this past May and it seems he may have done the same thing this past Thursday, September 17th, at 200 cinemas throughout France, Belgium and Switzerland for a one night rebroadcast of these concerts produced by Pathé Live. According to some news reports more than 50,000 fans were expected to attend. MCE – 15 September 2015
US – Rather than taking place over a single evening, the inaugural season of Asian Pop-up Cinema will be showing a wide selection of current Asian language films over a four month period from September 16th through December 4th at two Chicago area cinemas. The program was put together by Sophia Wong Boccio, who upon moving to the US in 2000 from Hong Kong was dismayed at the lack of films from Asia making their way to the states. Wong Boccio is the daughter of an award winning film editor, Wong Tsao-she and actress Yu Wan-fei. She was assisted in her curation duties by an international advisory board. Selections from Asian Pop-up Cinema will be shown bi-weekly at AMC River East 21 and the Wilmette Theatre. Press Release – 17 September 2015
UK – Odeon and the National Film and Television School (NFTS) are teaming up to put on a short film festival this October. The program, Big Shorts, will be screened in 57 Odeon cinema auditoriums on October 6th and will include eight shorts directed by NFTS students, including two previously Oscar nominated titles "The Confession" and "Head Over Heels". Screen Daily – 18 September 2015
Concessions
The Netherlands – This may be the most inventive way to gain attention for a new cinema that we've ever run across. When CineMec opens its new seven-screen theatre in Utrecht later this month it will do so without offering at least one traditional moviegoing concession and foregoing a more modern one; popcorn and nachos. That's right, no salty popcorn or crunchy nachos. Apparently the noise these food items make, along with their ever-present odors are not universally beloved by all movie buffs. Though the real reason for CineMec management to ban popcorn and nachos may be that the multiplex is also being used for business conferences, seminars and trade shows. Having the smell of buttered popcorn waft through a management training course may cause an attendee's mind to wander. On the bright side, at least CineMec patrons won't have to complain about overpriced popcorn. Press Release – 15 September 2015
Cinema Openings/Closings
UK – It's a long way off, but Cineworld will be opening a 13-screen multiplex in Warrington sometime in 2019. The cinema signed an agreement to open a new 2,500-seat complex as the anchor tenant at Bridge Street Quarter, a GBP £107 million (USD $166 million) retail center being constructed by Muse Developments and the Warrington Borough Council. The 300,000 square foot project is meant to help spur economic recovery in Warrington, which is located in North West England. Cineworld's plans to outfit its new cinema with its Super Screen premium large format offering, which the Warrington Guardian simply referred to as "IMAX" in reporting the news. Press Release – 16 September 2015
US – The Newark Cinema Center may not be in business much longer. The independent theatre is two months behind in its rent, which is actually a better position than last may when owner Michael Finocchiaro had fallen USD $50,000 behind in rent. Atlantic Realty, which owns the shopping center where the theatre is located, went to court to begin the eviction process. The three-screen Newark Cinema Center opened in 2000 and has yet to convert to digital projection. Finocchiaro says the business suffered when Atlantic Realty undertook a two year renovation project which made parking difficult. There seems to be some truth to this claim. An adjacent restaurant folded when business dried up during ongoing construction. Residents of Newark, Delaware familiar with the shopping center seem to agree with Finocchiaro based on their comments to online news stories about the eviction. Newark Post – 17 September 2015
Finally
Last week we told you how India's National Consumer Disputes Redressal Commission (NCDRC) ordered the Rupasi Multiplex to pay 11,000 (USD $115) in fines for preventing patrons from bringing their own bottled water into the cinema and then not providing drinking water at a fair market price. This news story caused more than a few media outlets throughout the country to publish stories venting their own frustrations with the modern cinema-going experience in India.
A post on iDiva with the headline, "Dear Government, Here are 8 Things That Need a Rethink at Multiplexes" is a perfect example. What is rather interesting about the complaints many of these news items highlighted, is that despite their cultural specificity, they still come off as familiar to the gripes of moviegoers around the world.
For instance, citing the high cost of popcorn at movie theatres is a time honored tradition just about everywhere. In India however, one can express their dismay of samosa prices.
On most days, purchasing samosas for four people is equivalent to a quick and cheap Mumbai dinner. For something that is so local, we definitely need a price re-check.
There also seems to be some patron pushback on the length of preshow advertising, high ticket prices and online booking surcharges. One issue that stands out as being truly unique to the territory is playing the national anthem before each screening. It would be interesting to know how many other countries play their anthems before each film. Apparently in India, patriotic brawls can erupt between moviegoers with differing opinions on how seriously to take the practice. If such an incident were to occur before a boxing film like the recent "Southpaw", maybe theatre owners could say they are simply offering an "immersive" moviegoing experience. iDiva – 14 September 2015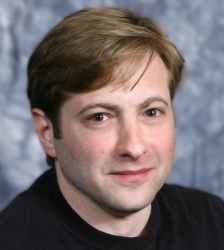 Latest posts by J. Sperling Reich
(see all)