As the worldwide motion picture exhibition and distribution industries head to Las Vegas next week for CinemaCon, their annual convention, few will be thinking about trade shows later in the year, let alone ones outside North America. That's not true of Marcelo J. L. Lima, the CEO of Tonks, a Brazilian company that has built a solid reputation handling the online marketing needs for exhibitors throughout the region.
Lima, who comes from a family of theatre operators, is busily planning the second annual Expocine, an industry conference for Latin American exhibitors and distributors. The inaugural event was held November 10 and 11 of last year at the Centro de Convenções Frei Caneca in São Paulo, Brazil. Even in its first year, the conference managed to attract cinema operators and distributors from countries throughout South America, including Argentina, Bolivia, Chili, Peru and Uruguay. With more than 1,400 registered attendees, Expocine became the largest convention for exhibition and distribution to be held in the second half of the year.
This 2015 show will expand to three days; November 17, 18 and 19. It will be held in the same location, but will grow to 3000 square meters allowing enough room for 60 booths. In addition to a trade show floor, Lima is planning for Expocine to have all the relevant industry content such as panels and lectures, studio and distributor product reels. All seminars and presentations will be translated simultaneously into Spanish.
As if launching a trade show wasn't enough to keep Lima busy, he is the publisher, through Tonks, of Exibidor, a Portuguese language quarterly trade magazine that focuses on the Brazilian exhibition market as well as covering global industry news and updates.
We caught up with Mr. Lima on his way to Las Vegas for CinemaCon 2015 and he was quite willing to talk about his past working for his family's cinema chain, his reasons for breaking out on his own to found Tonks as well as what his hopes are for the future of both Expocine and Exibidor.
Celluloid Junkie: You began your career at Centerplex Cinemas. Can you tell us a little bit about Centerplex?
Marcelo Lima: Centerplex Cinemas is a company founded by my father when I was only one-year-old. My father started working in the exhibition and distribution industry in the 1960s and decided to open his own exhibition circuit with the inauguration of a 1,100 seats cinema in the State of Minas Gerais in 1981, at the town call Pocos de Caldas. I grew up in a movie theater. I spent my weekends sleeping at the box office with my brother and my parents used to sleep in the back office. Shower? There was a bathroom just behind the screen. Imagine my terror crossing a dark 1,100 seats auditorium at night just to take a shower… All this was to save on hotel expenses.
I would say that my parents are heros and with just this cinema paid for a good part of the school expenses for all three of their kids. I grew up selling tickets, ushering, cleaning, making popcorn and even operating the famous 35mm projectors XL, Triumpho, Victoria 8 and Philips. When I graduated university with degree sin computer science and electrical engineering, the Centerplex had become one of the 15 largest exhibition companies in Brazil and my father and brother offered me the position of managing infrastructure and expansion of the company. Finally I would sit at a desk. I worked in this role for three years when I decided to leave Centerplex to start Tonks.
CJ: Why did you choose to leave Centerplex Cinemas?
Marcelo Lima: It was more a personal than professional decision. Financially, I was fine and not to mention that the company was run by my family and, indirectly, I'll be a shareholder of this company in a very distant future. But personally I was not happy and comfortable working there. I knew that my knowledge towards the industry was of great value, but could not prove it under the shadow of my father and my brother. I had many ideas and projects that I was sure one day would work. I gave up a high salary at that time and many benefits to start from scratch with Tonks.
CJ: You left Centerplex to start Tonks. Can you tell us a little bit about Tonks and what your goal was in starting the company?
Marcelo Lima: When I left Centerplex, I noticed a huge deficiency of the exhibition industry was in the area of ?? exhibitor's websites. All, without exception, were amateurish and had no purpose other than the institutional company. Exhibitors had no notion that a good website with showtimes and trailers would decrease operating costs of customer service. So, the main objective after starting Tonks was working exclusively with exhibiting in the assembly and maintenance of their websites. Today, Tonks serves more than 15 exhibition circuits and the audience all of these sites is greater than the largest exhibitor company.
Between failures and successes, Tonks now works with exhibitors and distributors, developing and maintaining online websites and systems as well. We also created a web hosting company for exhibitors and distributors. With these small successes, we created Exhibitor Magazine in 2011 which eventually gave life to Expocine.
CJ: That's a good segue into Exibidor. What's the idea behind the magazine and what is its primary audience?
Marcelo Lima: Exibidor Magazine appeared in 2011 following the idea of in-flight magazine from airline companies. We wanted to create a magazine that would help in the operation of exhibitors, but also emphasize the services that Tonks offers. However, the magazine was a huge success in its first issue and by its second issue we changed its original purpose transforming it into an independent vehicle of information and assistance to the exhibitor. Soon after the CinemaCon 2015 we will launch the 17th edition (they are quarterly) and complete 4 years of life.
CJ: Have you given any thought to publishing Spanish or English language versions of Exibidor?
Marcelo Lima: Yes, of course. The magazine needs to leave Brazil. However, outside of its native country, we will work with a web portal. We created a web portal within Brazil in late 2013 and the results have been amazing. Outside Brazil, we want to create a Spanish web portal for the entire Latin American industry.
CJ: Have you been answering questions from either readers, advertisers or the industry at large about why you would start a magazine rather than a website during a time when print publications seem to be struggling financially?
Marcelo Lima: Of course. The results of the web portal have been amazing, but the print magazine still has its place. Many still like to touch on the product and do not see it on digital. For this reason, even with the success of the printed magazine, we didn't change our plans for Exibidor and continue publishing only one single issue per quarter. I believe that is the maximum number of issues in order to be within the fine line of expenses and revenues. And the web portal fills in any gaps very well.
CJ: How would you like to see Exibidor grow or evolve in the future? What can we expect to see from the magazine?
Marcelo Lima: The printed magazine will still exist, but always with only 4 issues per year. The future is in digital and that's why we invested more in our web portal. By the end of May we will be launching a new website, more friendly and with more content to meet the new digital era.
CJ: What gave you the idea and the drive to launch Expocine, a trades how?
Marcelo Lima: To stay on top or to get there if you're not there yet, we have to innovate and meet the wishes of all (readers, partners, sponsors and friends). Expocine is simply the result of suggestions from all of these people. Readers wanted a real experience with the magazine, sponsors wanted more than an ad and partners wanted to do more business with us.
The result was much better and more successful than expected, especially for the first edition of Expocine.
CJ: Are there any other trade shows like Expocine in Latin America?
Marcelo Lima: Yes. We have VISTA in Buenos Aires [Argentina] that occurs in the first part of the year. Expocine turned out to be much bigger.
CJ: What is the hardest part in planning and holding such a trade show in Brazil?
Marcelo Lima: The first edition is always difficult for anything because you are creating something new, from scratch, and breaking dozens of paradigms. In 2014, it was very difficult to measure what were the biggest challenges in setting up an event like this. Everything was difficult; finding an ideal space, creating a program, to convince exhibitors and distributors to attend the event. I think the next two years the event will show what is really difficult.
CJ: How many exhibitors (booths), sponsors and attendees did you have at last year's conference?
Marcelo Lima: Last year we had 40 booths, 10 sponsors and more than 1400 attendees. It was awesome. The plan was to receive 600 people, but when we closed the online registration two weeks before the show we had 900. In the end, 1400 people attended.
CJ: Where was Expocine held and when?
Marcelo Lima: It was at the Convention Center of Frei Caneca, near from Av. Paulista in São Paulo City. For those who don't know, São Paulo is the "Latin America New York" and Av. Paulista is the "Fifth Avenue" of the city.
CJ: How would you like to see Expocine grow or evolve in the future?
Marcelo Lima: The success of Expocine 2014 is proved in numbers, the largest gathering of exhibitors and film distributors in Latin America. Our goal is to unite more and more exhibitors from the region every year and be, in the medium term, the main meeting point for the exhibition and distribution business in the world during the second half of the year.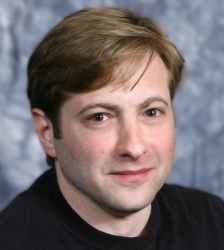 Latest posts by J. Sperling Reich
(see all)