Cinemark, the third largest cinema chain in the United States, can add nine more screens this evening to the more than 5,700 it operates throughout the country. This weekend marks the grand opening of the Cinemark Playa Vista and XD, the ninth and latest of the circuit's NextGen multiplex venues which are geared toward offering high-end amenities. The opening signals Cinemark positioning itself as a 'premium' cinema brand and broadening the geographical footprint of upscale theatres in the US centre of moviemaking.
Cinemark now operates 70 theatres in California, comprised of 835 screens, most of which are the result of acquiring Century Theatres in 2006 and Rave Motion Pictures in 2012. Only 18 of these cinemas are in southern California, despite the region's dense population of over 22 million people. The company plans on changing this over the next year by opening three new southland multiplexes; Carson will be home to a 13 screen complex, 14 screens are being built in Downey and Palm Springs will host a 12-screen facility.
Usually the opening of a new cinema in the United States wouldn't warrant special attention, even by Celluloid Junkie where it would normally be included in our daily news roundup. However, a number of factors have Cinemark going out of their way to build awareness of the opening through advertising and news media coverage.
Cinemark's Playa Vista theatre has been long in the planning, having first been announced in July of 2012 for a May 2014 opening. The theatre is one of the anchor tenants of The Runway, a brand new mixed-use development constructed at a cost of USD $260 million by Lincoln Property. The project will ultimately house 420 apartments, 35,000 square feet in three office buildings and 221,00 square of retail space. Cinemark spent USD $9 million on their new 46,000 square foot theatre. A Whole Foods grocery store will be moving in as another anchor tenant later this year.
The development sits on land once owned by the legendary tycoon Howard Hughes for his global aerospace empire, thus it's name, The Runway. In fact, the two large hangers where Hughes built what became known as the "Spruce Goose" are still standing there today. For decades the land sat unused alongside the Ballona Wetlands, a natural wildlife habitat stretching two miles to the Pacific Ocean. It is the very same property on which DreamWorks SKG hoped to build a movie and television studio in the 1990s, a plan which faced stiff opposition from those wanting to protect the nearby wetlands.
However, environmental groups could only hold off developers for so long. The Hughes land, which sits east of Playa del Rey and Marina del Rey, south of Santa Monica and Venice, west of Culver City and north of Westchester, was officially founded as Playa Vista in 2002. And that's when things start to get really interesting… and at times, a bit contentious.
In the decade that followed many of the world's most prominent tech companies have moved into Playa Vista including Belkin, Electronic Arts, Facebook, Google, Microsoft, Yahoo and YouTube. This area of Los Angeles has come to be known as Silicon Beach and is now one of the priciest in the city, especially when it comes to residential real estate. Playa Vista, and the west side of LA in general, also has the dubious reputation of having some of the worst traffic in town. As hundreds of condos, apartments and town homes sprang up in what was once an abandoned airfield, little thought was given to the infrastructure supporting it; new roads weren't built and existing roads weren't widened.
What once was a secret surface street shortcut to Los Angeles International Airport, just south of Playa Vista, became an area to entirely avoid. Those that live in nearby Marina del Rey and Playa del Rey have grown to hate what Playa Vista has done to their tranquil secluded seaside communities.
This might be why in a city that is considered the movie capital of the world and has no shortage of movie theatres, Tim Warner, Cinemark's chief executive officer can tell the Los Angeles Times with a straight face, "Surprisingly, it's one of the underserved markets in the country." It's worth noting that Cinemark owns the Cinemark 18 & XD which is within walking distance just over a mile away at the Howard Hughes Center. As well, AMC opened the Dine-In Theatres Marina 6 in 2012 which is two-and-a-half miles away.
What Cinemark is hoping sets their new Playa Vista cinema apart from cross-town competitors like Arclight Cinemas and Landmark Theatres is its upscale enhancements. The company claims it is one of the most technologically advanced theatres it has ever built and includes:
Wall-to-wall, ceiling-to-floor screens in all auditoriums
4K digital projection powered by Barco projectors
3D capability in five auditoriums
Enhanced JBL digital sound systems supporting multiple sound formats
A cafeteria-style self-serve concession stand
Cinemark XD: Extreme Digital Cinema auditorium
Satellite system designed for presenting special movie screenings and private events
Reserved seating
Oversize luxury reclining loungers
A special reserve level provides patrons with table seating, a private balcony with access to the auditoriums, a cocktail bar and an expanded dining menu featuring dishes such as fish tacos, red pepper hummus and artisanal flatbreads. There's even a kale and quinoa salad to please any trendy hipsters that might drop in.
Another signature features Cinemark is touting at Playa Vista is XD, its premium large format (PLF) auditorium with its 72-feet wide, 38-feet tall screen, dual projector setup and 60 speakers for immersive audio. At the end of last year the circuit had 179 XD auditoriums in the U.S. and Latin America, with between 20 and 30 planned for 2015.
Finally, Cinemark seems to be sparing no expense in spreading the word about its Playa Vista opening through an advertising campaign with a budget worthy of a premium concept theatre. Every copy of Friday's Los Angeles Times, no matter where it was being sold or delivered in southern California, was draped by a cover wrap ad for the city's newest cinema.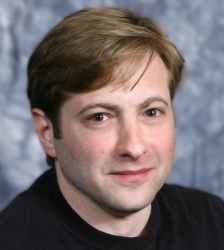 Latest posts by J. Sperling Reich
(see all)