There is an idiom in the English language that states, "Don't take any wooden nickels". The phrase sprang up in the United States during the early 20th-century when, during the Great Depression, banks would hand out wooden nickels which could be traded in for prizes. This was practice was designed to attract customers into banks which were seen as unreliable at the time.
The phrase, "Don't take any wooden nickels" was usually said in parting as a warning not to be duped or cheated by someone who might want to pass off a wooden nickel as legal tender. This same aphorism could also be used to remind us of the circumspect nature required when reviewing specific news media stories, though we already have a more direct recommendation in the saying "Don't believe everything you read".
This is certainly true in the rash of articles and posts from media outlets far and wide reporting that motion picture theatrical box office in China during the month of February surpassed that of the United States for the first time ever. While there is no doubt this is true numerically, these news stories were designed to foreshadow the not-so-distant day when China will become the number one movie market in the world, ahead of North America, which presently holds the title. Industry pundits can't help themselves in writing about every minute step toward this inevitability in their desire to be the first to report when it occurs.
Yet one must look a little deeper than the actual February grosses to understand whether the news is at all significant. There's an old adage instructing us just how to examine such reports; "Read between the lines".
For some time now media outlets, specifically trade publications, have been juggling the variables used to report on box office receipts. This leads to a form of what I like to refer to as of "selective exaggeration". Examples are easy to spot and will usually read something along the lines of, "The debut of 'Big Blockbuster 2' sets a new record for the opening of a comedy featuring a talking teddy bear opposite a female lead when bowing on an even numbered Friday on an odd number of screens in November". These new records take so many categories into account it seems one might have a better shot at a black jack table in Macau than they do of ever coming across a release with comparable attributes.
What many of the news stories about China's box office triumph did not cover was that February is one of the months with the country's highest movie attendance thanks to the Lunar New Year holiday. Last February Chinese box office amounted to CNY ¥3.04 billion (USD $482.6 million), compared to CNY ¥4.07 billion (USD $650 million) last month. That's a noteworthy increase of 35%, keeping the country on track with the 36% growth seen in 2014. The first day of Lunar New Year alone set single-day ticket sales record in China, with theatres raking in CNY ¥360 million (USD $48.9 million), according to the State General Administration of Press, Publication, Radio, Film and Television (SAPPRFT) which tracks such statistics.
Meanwhile, moviegoing in North America has historically been low during January and February. Schools are in session and winter weather is often faulted for this trend. This is particularly true this year as portions of the continent have been buried, quite literally, by record breaking snow fall. Only a handful of news items reporting February's box office results highlighted this cultural divergence between China and North America.
Instead, all of the recent news stories used selective exaggeration (and second grade math) by noting that the USD $650 million earned in China during February was greater than the USD $640 taken in by U.S. cinemas. Only some media outlets were responsible enough to also point out that U.S. box office is hardly ever broken out of North American grosses. This would have dulled-down the story a bit since North American box office receipts in February tallied USD $710 million, still ahead of China, though not by much.
Almost every article on the subject credited the rising number of movie theatres in China for the growth in the countries box office. This absolutely makes sense, since China's screen count grew by 5,397 auditoriums in 2014 up 28% from roughly 18,500 the year before. The country now has 23,600 screens whereas the number of North American screens has been stagnant at 40,000 for some time now. Thus, more screens equals more box office in China, and flat screen count derives flat box office in North America.
To buttress their thesis that this February will mark the beginning of the end of North America as a movie powerhouse, these news pieces often cited how China was able to reach its current box office milestone by way of homegrown movies. Titles such as "The Man From Macau II" starring Chow-Yun Fat made CNY ¥651 million (USD $104 million), the action blockbuster "Dragon Blade" starring Jackie Chan and John Cusack pulled in CNY ¥596 million (USD $95 million), "Wolf Totem" earned CNY ¥451 million (USD $72 million) and "Zhong Kui: Snow Girl and the Dark Crystal" racked up CNY ¥188.2 million (USD $30 million) last month. To be sure this is truly impressive and hopefully a sign that moviegoers around the world may soon be treated to a diverse slate of films, though nobody seemed to remember that the Chinese government pulls most imported films from cinemas during the Lunar New Year to reduce competition for indigenous titles.
Journalists with a little industry savvy could have observed that the China's February box office figures demonstrate how moviegoing is becoming more common place in the country, especially around major holidays such as Lunar New Year. This is not unlike how audiences in Europe and North America flock to cinemas during the Christmas and New Years holiday in Europe and North America. This is a good sign for cinema owners and moviegoing no matter where they are in the world.
Simply put an increased number of cinema screens in China, combined with that country's large population, when compared to North America's horrific winter storms and usual tame winter moviegoing habits provide a more accurate explanation of February's global box office standings.
Indeed, at some point China will have a box office greater than that of any other country, much like it's population of 1.4 billion people. In the meantime, try and be leery of anyone rushing to tell you this landmark has been reached by taking a closer look at the data or statistics being presented.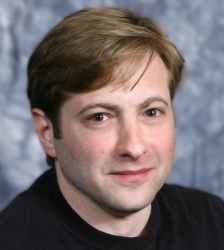 Latest posts by J. Sperling Reich
(see all)