The thieves who made off with more than 120 screens worth of digital cinema equipment from Quanta DGT could run, but they couldn't hide. Actually scratch that. Apparently they could run, but they couldn't hide all of the digital cinema devices they stole from the Latin American integrator earlier this month.
When police in Belo Horizonte, Brazil stopped a semi-truck on Wednesday for further examination they discovered at least 40 digital cinema projectors and servers inside. Police pulled the truck over to inspect the lock on its 11 meter (40 foot) trailer, but when they stepped away to check the driver's documentation, he managed to run away, leaving his cargo behind. Naturally the police wanted to investigate the contents of the trailer and upon opening it they discovered it was packed with Barco, Dolby and Doremi cinema equipment, all of it stolen from Quanta DGT.
The original theft took place from Quanta DGT's warehouse in Rio de Janeiro, Brazil where the digital cinema kits were prepped, packaged and loaded onto trucks for delivery to exhibitors beginning on February 2nd. On or about February 1st the equipment was offloaded by thieves who used their own transport to haul the stolen goods away. Since then the crime has been under investigation by Brazilian law enforcement, including the Delegacia de Roubos e Furtos de Carga (Department of Robbery and Theft of Cargo).
Authorities are now tracing ownership of the seized truck whose original owner in Rio de Janeiro sold it to someone in Belo Horizonte, the sixth largest city in Brazil some five hours away by car. Law enforcement will continue to investigate the heist in hopes of recovering the remaining stolen equipment. Quanta DGT is offering a generous reward for any reports, anonymous or otherwise, leading to the location of the stolen devices. (And by generous, we mean enough to actually outfit a cinema auditorium of your own).
The insurer of the stolen digital cinema equipment is awaiting the conclusion of the police investigation, which should be wrapped up in 30 days, before paying out any claims.
In the meantime, Luiz Fernando Morau, the head of business development for Quanta DGT, reports, "After our initial analysis, the equipment seems to be in good condition. Now, we will transfer the load to another vehicle and bring it to the Rio de Janeiro, for immediate shipment to exhibitors."
Needless to say, Quanta DGT has relocated the warehouse in which they store d-cinema devices before installation, and security at the new facility has been increased.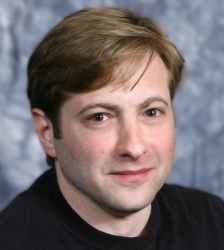 Latest posts by J. Sperling Reich
(see all)